6 Steps to an Effective Digital Marketing Strategy
Gone are the days of promoting your business and product via billboards and newspaper ads. Online marketing is a necessity for businesses of all sizes, and choosing the right strategies will bring you great success.
When it comes to digital marketing in 2019, you have so many options that it can get stressful trying to figure out where to start.
Maybe you?re buying a website or building one from scratch. Or, perhaps you already have an e-commerce store but without a proper strategy.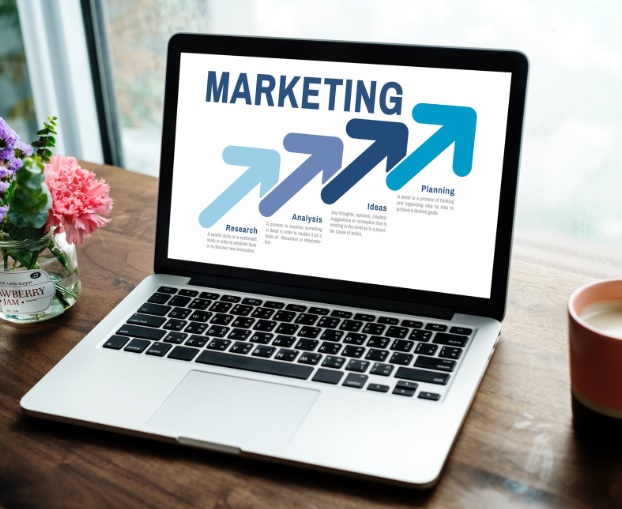 No matter the reasons, this comprehensive guide will help you achieve the specific goals of your business. So, without further ado, let?s get started!
Step 1: Determine your goals
What goals do you have for your online marketing campaigns? Whether it?s building name brand recognition, getting more sales and email subscribers, or generating leads, you need to name it!
Goals keep your marketing activities and campaigns aligned toward accomplishing a common objective. They can also help to set expectations, and then act to motivate you and your team. You?ll know what is and what isn?t attainable based on the available resources.
Digital marketing takes some time before you can actually see the results. Rarely do businesses take off faster than 6-12 months, unless you already have an existing network to leverage or enough money to spend.
Therefore, Media Mister explains that you need to set your goals and expectations to focus on long-term results – not quick wins.
Step 2: Understand the sales funnel
Online Sales Funnel is a crucial marketing concept you need to grasp before creating a strategy.
It?s made up of steps that buyers move through to reach the point of making a purchase and becoming long-term consumers. The stages may vary in name or number depending on who you ask, but they usually include:
Discovery: People hear your product or business for the first time.
Consideration/research: Some name brand recognition is established, and the prospect is willing to research your product to learn more. They may also look into your competition at this point.
Purchase: People are willing to become consumers and buy from you at this stage.
Loyalty: Repeat customers become loyal to your product or service and may eventually become advocates for your company.
Note: Users that are at the discovery stage won?t respond to ads in the same way as someone who?s at the loyalty stage. They are likely to interact with your company in different ways on several different platforms, and your strategy will have to be tailored in order to remember that.
Step 3: Create buyer personas
The third step is to get a better understanding of who your audiences are and what motivates them.
This is important as it?ll help you to assess which digital marketing platforms you can find them on, how they are interacting with it, and what they actually want to see from you.
Buyer personas represent your ideal consumers and can be built through researching and surveying your brand?s target audience. But remember, this information has to be based upon real data because making assumptions about your prospects can cause your digital marketing strategy to take the wrong turn.
Consider using the analytics, such as Facebook?s Audience Insights and Google Analytics for better results.
Step 4: Determine where to look for prospects at all funnel stages
Now that you have a good understanding of your audiences, how do you plan to connect with them?
Let?s say you have a home renovation contracting business. You do basically everything from repairing people?s water damaged floors to providing them the kitchen of their choice. It?s possible for you to have diverse audiences at all funnel stages looking to find you.
Below are some examples of how they might:
A person who?s taking some time to think about an expensive bathroom remodel may discover you by searching for phrases like ?bathroom design tips/ideas? on Google. If they find your website featuring photos of remodels that you?ve done, this could be how they locate you and plan to hire you. However, you?d have to consider automate retouching to enhance the product image quality, by doing so you are increasing your chances of getting hired or selling the product.
Someone whose home was flooded due to a leaky pipe, and now they?re searching for a solution to fix it before the mold sets in. Your best bet here will be to connect with them via Google Ads as they?ll be looking for those services.
A customer is not feeling good about their run-down bathtub but doesn?t want to spend a lot of money to fix it. You could run a Facebook Ad Campaign to show how affordable and high-quality glazing tubs or refinishing tiles can be, creating a demand for those who weren?t otherwise looking.
Consider all organic and paid marketing channels, and determine which members are using them and what funnel stage they?re in.
This will assist you in figuring out which marketing channels you should advertise on and targeting which groups in each digital marketing strategy is going to prove beneficial for you.
Step 5: Implement specific guidelines
Since you already know how your audiences might react, it?s time to bind everything together and develop special techniques to help you reach your goals.
Some of these techniques may include:
Sharing influencer?s content on Facebook, Twitter, or any popular social media channel to build a relationship and boost brand recognition and visibility.
Placing lead magnets or lead generation widgets on the sides of all your posts while featuring a CTA at the bottom to get in touch.
Encouraging testimonials using email plugins.
Again, specificity is what you need.
Map out the specific steps you?re going to take in order to achieve your goals. Don?t just write articles to attract leads. Consider including those links and CTAs back to a webinar or lead magnet until you finally start getting results.
Step 6: Incorporate personalization and automation
As you get your marketing campaigns up and running, you need to look for ways to continue to make them as impactful as possible.
You can do this by incorporating automation and personalization, and in some cases, these two might overlap.
Sometimes, the most personalized and relevant marketing messages sent to your audience will be the result of their particular actions.
This includes ads that use retargeting to show users the items they have viewed on your website or triggered email autoresponders showing clients items similar to what they?ve seen in the past.
Use personalization, audience segmentation, and automation to write focused content for specific groups of customers and their relationship with your brand.
When they see these messages at the ideal time, it becomes extremely relevant to their needs at that very moment. This will certainly take your digital marketing strategy to a whole new level.
Wrapping Up
Your digital marketing strategy document is likely to be individual to your business. Thus it?s nearly impossible for us to make a one-size-fits-all strategy template.
Remember, the purpose of your marketing strategy is to map out the actions you?ll take to accomplish your goals over a period. As long as it communicates that, you?ve pretty much nailed the basics of creating an online marketing strategy.