Finding an Email Address is Quick and Easy Now!
The modern world requires staying in touch with hundreds of companies and people all over the world. The most widespread and convenient way to deal with such an amount of connections is to communicate with the help of email. But how a regular user is able to manage this huge number of names, letters, addresses, websites? And how exactly a user may find an email address required in order to contact some company or person? Fortunately, nowadays it is not problematic and troublesome at all. GetProspect email extractor is the most obvious and reliable solution.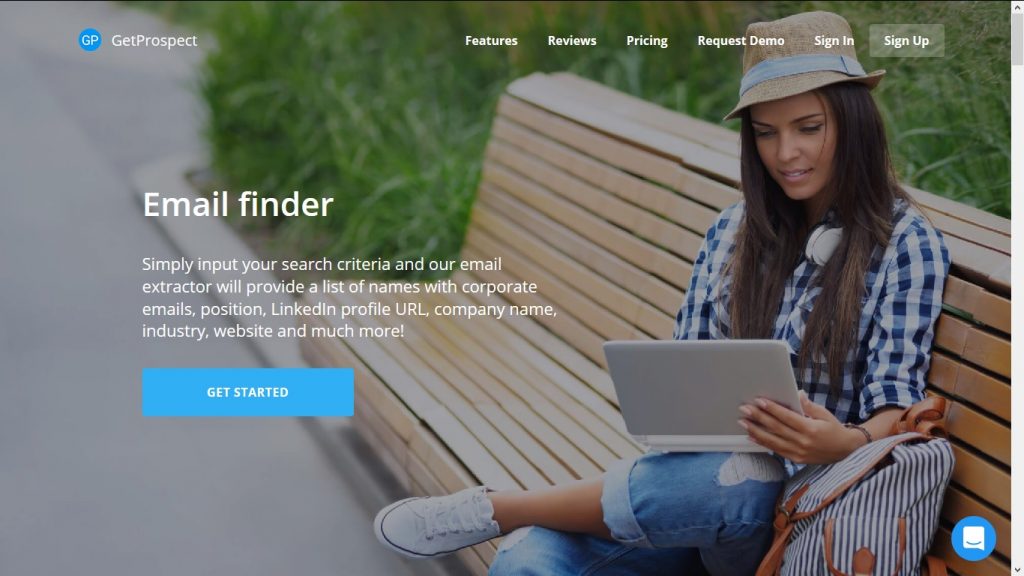 Email finder tool GetProspect (https://getprospect.io/) provides a list of names with:
corporate emails;
position;
LinkedIn profile URL;
website;
industry;
and much more.
It offers an extremely simple email finder tool with user-friendly, beautiful interface and various criteria, such as position, lead country, company size, industries, company HQ countries and cities, company domains and names.
Features
Moreover, except for the main features of the service, there are some additional ones that allow you not to use it only as an email finder. These features are:
Company Info. With the help of GetProspect it is easy to find information about a company, such as website, physical address and phone number, company size, number of employees, and so on.
Export to XLS. Your contacts, emails, websites, and other information can be exported to XLS format.
Lists. On the basis of the search criteria above users are able to create their own unique lists.
Team. You are able to invite your team to share plans and find prospects faster.
Integrations. GetProspect supports connection with dozens of well-known companies such as Salesforce, Pipedrive, HubSpot, Zoho CRM, Linkedin, Gmail, MailChimp, Mailgun, and much more.
Bulk Import. Files containing company information can be imported in order to ease the process of searching.
Subscriptions
GetProspect offers its users various subscription plans, the price depends on the number of emails that a user is willing to deal with. Moreover, dealing with 100 emails is absolutely costless, no matter whether you use a billed monthly plan or billed yearly one (the latter saves 30% of the price).
Users can upgrade or cancel their plans at any time in the app's settings. In this case, a chosen plan remains active until the end of the subscription plan (month or year). A complete overview of user's usage metrics can also be found in settings. It does not count towards a user's limit if an email search ends in nothing.