How to Best Optimize Customer Retention on Your WordPress Site
For your business to thrive, you need to stay up to date on the latest sales trends, attracting new and retaining old customers. Converting a new customer is undoubtedly very exciting. Yet, overlooking the valuable customers you already have, and focusing most of your marketing efforts on recruitment, instead of customer retention, can be a huge mistake. Nurturing the relationship you have with your existing customers is an excellent and affordable way to increase sales and grow your business – simply because you already know they like your product.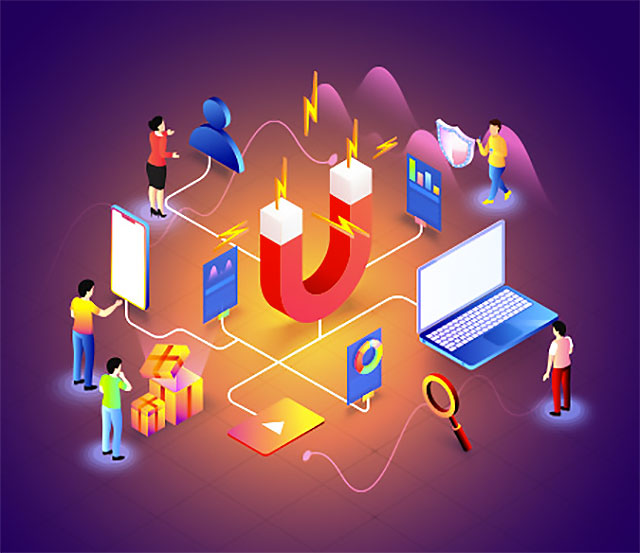 According to an analysis from Harvard Business School, "increasing customer retention rates by 5 percent increases profits by 25 to 95 percent." That being said, here are a few intelligent ways to optimize customer retention on your WordPress site.
Provide engaging website
Regardless of the amount of your investment and efforts in building your company's website, it is of no value if the users don't find it appealing. If the visitors are leaving it in a few seconds, there must be something lacking on your site. Either the design is not as powerful, or content is not worthy to the readers as what they are looking for. Robust and complex navigation can also be a negative factor that kills the user's time and minimizes their interest in you. Thus, an engaging website is essential for driving more traffic to your site.
The content: One of the things that matter to your customers is the content on your website. Retaining customers frequently comes down to ensuring their engagement on your website. That's why it's imperative to organize your website's content accurately. Luckily, WordPress allows you to do things your way. That means you can create categories and organize your content the way you think is best. Nonetheless, you must ensure that the content is top quality and highly relevant to your customers.
Navigation and design: You must ensure that customers can easily navigate your website and find what they need without too much bother. Also, your websites` design must be appealing. You must ensure that content is aesthetically pleasing to your customers, aside from it being readable and entertaining. That way, you'll make sure that your customers are engaged and satisfied with your website, so they'll most likely come back again.
Use plug-ins properly: If you have a WordPress site, there are so many features you can add to make it alluring. Plug-ins allow you to customize your website and improve its performance to give your customers the best experience possible. However, if you go overboard with plug-ins, it will only be counterproductive. The main reason is that many third-party plug-ins are not optimized well, and some even pose a security threat. Therefore, choose only plug-ins that you need to boost customer satisfaction and, thus, retention, as well as use plug-ins that were created by trustworthy sources.
Upgrade your customer support
Customer service is vital whether your brand is large or small. Through your customer-support channel, your clients are actively telling you how they want your product to work or where you could improve your business.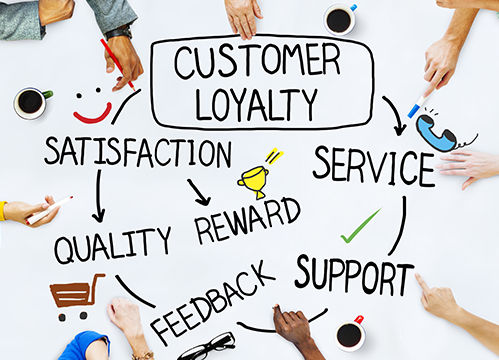 Upgrade your customer service – streamline the process for your customers to get their complaints resolved, do what you can to be available to them around the clock, or enable them to help themselves by offering a WordPress knowledge base. Technology can help your brand to more effectively discover problems. It can also help you meet your customers needs through resources such as CRM and social listening tools. Furthermore, use social media for strengthening your customer service. It will provide you with a new way of discovering your customers complaints and resolving them.
Track customer satisfaction
Customer satisfaction is the most valuable asset a business can have. However, regularly gathering feedback from consumers is not always seen as a priority. Yet, gathering customer feedback on existing products and services will provide you with the insight to drive better, and customer orientated decisions. Doing so will make your business stay relevant. Since customer satisfaction surveys are essential tools for improving your business and ensuring your customers remain with you, consider investing in an NPS software. This tool is developed with NPS in mind and has more specific analytics and reporting features, allowing you to efficiently gather, analyze, and work on the received customer feedback.
Improve marketing by monitoring competitors
Every day each industry has new entrants – whether new eCommerce companies or established brands branching out. So, to maximize sales and prepare for new competitive threats, it is more important than ever to ensure that you are closely observing your industry and competitors. Monitoring competitors can build your industry awareness, but most importantly, it can help you develop a strong marketing strategy and improve your content curation. Following where your competitors are advertising their brands and individual products are utterly significant. And today, more than ever before, there are different software solutions for eCommerce brands to make this job more manageable. Tools like competitors? app can help you get high-value data that you can use to shape your marketing strategies. And monitoring the product pricing and organic reach of your competitors will make your business more agile in coping with the ups and downs of your industry.
Create loyalty programs
Retaining customers is about giving them a good reason to come back. So, you can try to make your most loyal customers feel special. Be creative and reward them for their dedication to your company. Create a customer loyalty program and offer incentive rewards to your customers to boost their engagement and encourage repeat business. You can create a points system where frequent customers can earn points that convert into rewards or offer tiered rewards where they will get a small incentive for making an initial purchase. Another idea is to provide a discount for every third purchase or discount on future purchases. The key is to make the loyalty program appealing and valuable to customers, so they are more likely to participate. Implementing a loyalty program to your WordPress website is one of the best ways to retain customers.
Strengthen company credibility
Today, customers and clients are interacting with brands more often than ever before. And more interactions mean more opportunities in building brand loyalty. However, commitment can not be achieved without credibility. And, for your business to be credible, you need to offer quality products or services and offer valuable information, advice, and commentary. If consumers see your company as trustworthy, they will believe you, your company, and your products/services. Most importantly, they will confidently recommend your company/product to their friends, family, and colleagues.