26 Splendid Examples of Landscape Photography
If you have a great camera and equipment and you want to capture breathtaking photos of landscape but you actually don't know how to do that then this article is going to help you with that and boost your confidence to a high level.
Landscape photography is not just capturing whatever you see around your surroundings but it also needs some techniques and a creative mind to capture a perfect photograph. It is basically providing a photo which looks very real. You have to do a lot of mind games in order to create a high quality landscape photograph. You can not be a pro in this field without a lot of practice.
Landscape photography is taking pictures of nature or surroundings without anything else in the frame. It is basically a scenery that can be viewed by a specific person only at a time. A decent landscape picture should be able to make an association with the viewer, and reveal to you a story. These photographs if captured in the right time and right moment can be as fresh as the first time even after years. You should try to take landscape photographs in daylight where you will have a lot of light to capture your photo perfectly with amazing details. Your photo should be able to give a real look so that people can actually feel the depth of your photograph.
I am going to list down 26 of the best landscape examples for your inspiration along with a little description that will help you take pro-landscape photographs. All the best!
Epic Falls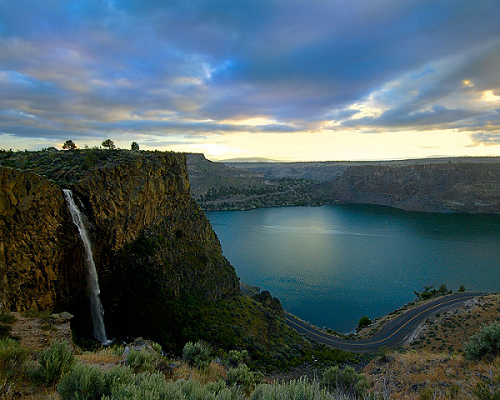 This is a striking landscape photography example taken at Lake Billychinook which is Madras, Oregon. The clouds covering the sky in patches make it look more amazing.
French Alps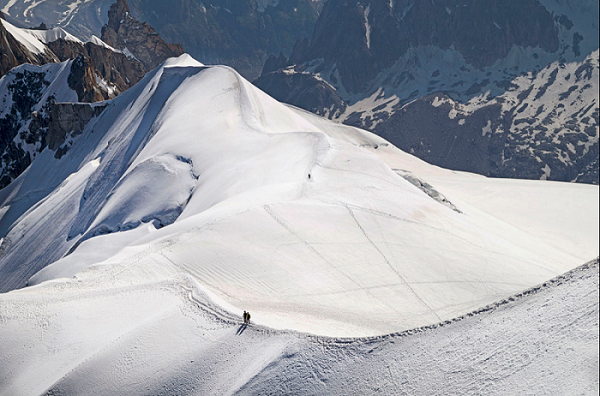 This is a beautiful photo of the amazing mountains in the French Alps taken by the talented very talented Raceala Elena. You can see mountains covered in snow with tiny people standing on it.
Nature Mammal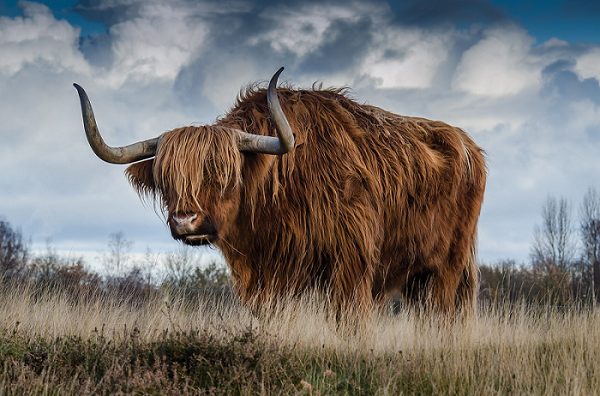 How artistic is this beautiful shot of a bull taken by the photographer RonBerg who has amazingly depicted the true colors of nature through his photo.
Tiras Mountain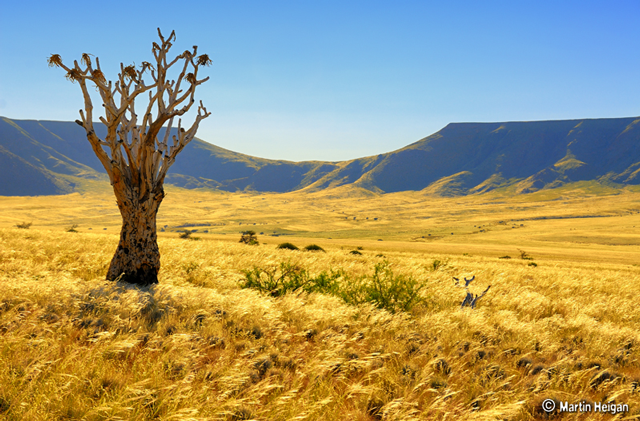 This landscape photo is taken by the photographer Martin Heigan where he has perfectly captured the golden grass of the Tiras Mountains making it look like an art. The tree adds more beauty to the photograph.
Over The Top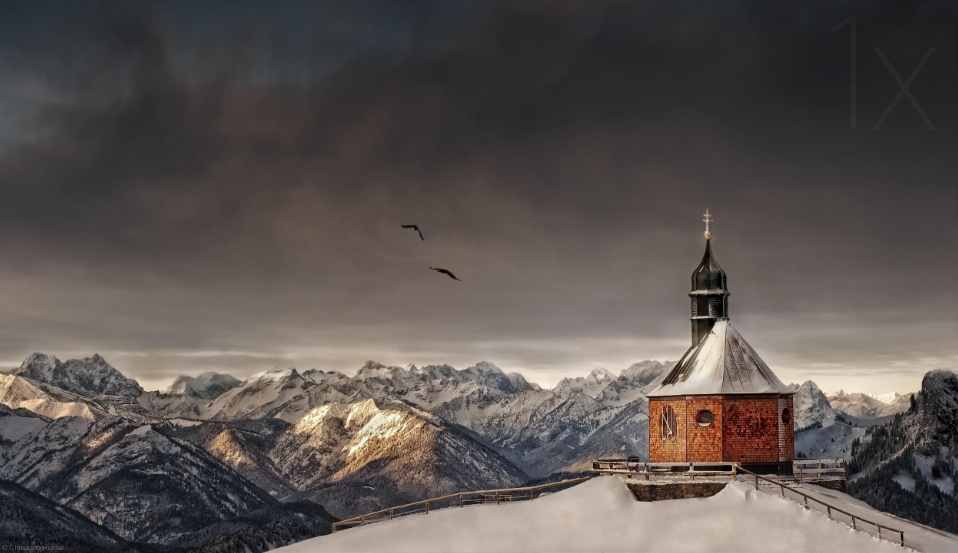 This is a stunning pphoto taken by the great photographer Christoph Hessel where you can see how greatly he has taken the picture from a height where you can see snow-capped mountains and few birds.
Michael Baird
A perfectly taken photo by Michael Baird. This is a great picture where you cn also see a flock of birds.
Northern Lights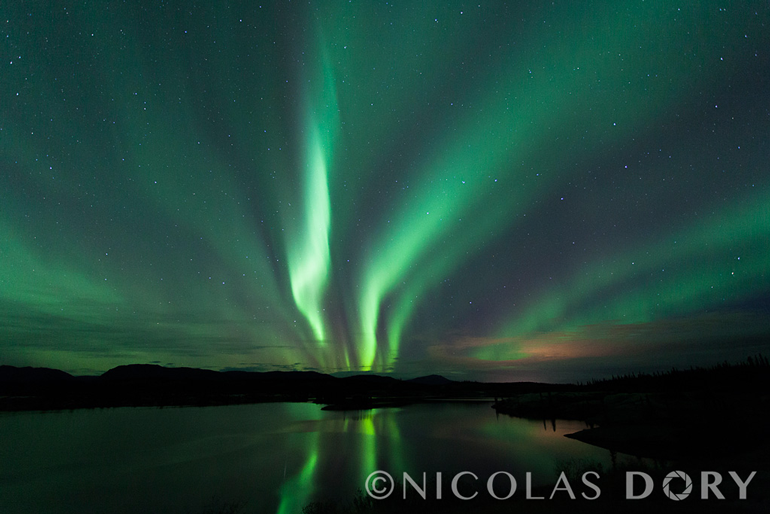 This is a beautiful landscape photo of northern aurora lights above Lewes Lake. This is a breathtaking photograph by Nicolas Dory.
Rolling Hills
A gorgeous photo of stunning rolling hills of Palouse Region. You can actually see the shadow among the hills due to the approaching sun set in the sky.
Sunrise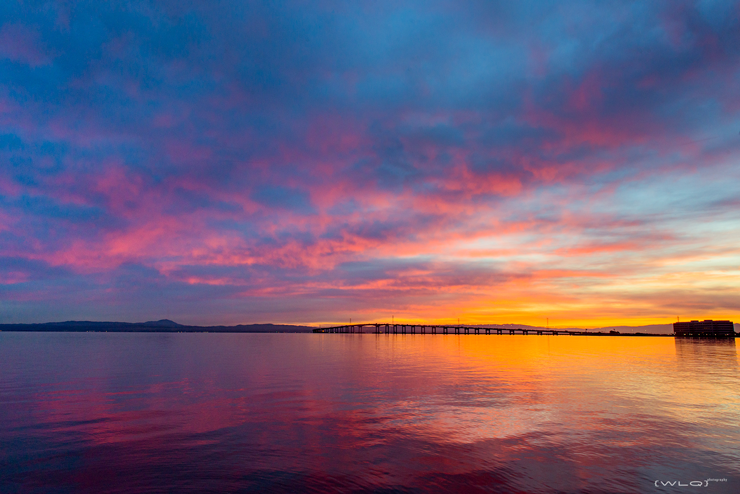 A spectacular shot by Wilson Lam during sunrise over San Mateo Bridge and the east bay hills. The burning colors are reflected by the clouds on water making it more stunning.
Rays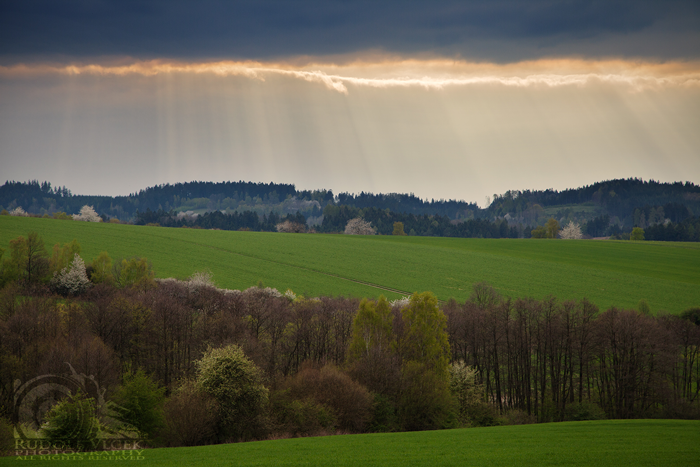 In this fantastic shot you can actually see the sun-rays coming down due to the sun hidden between clouds.
A Late September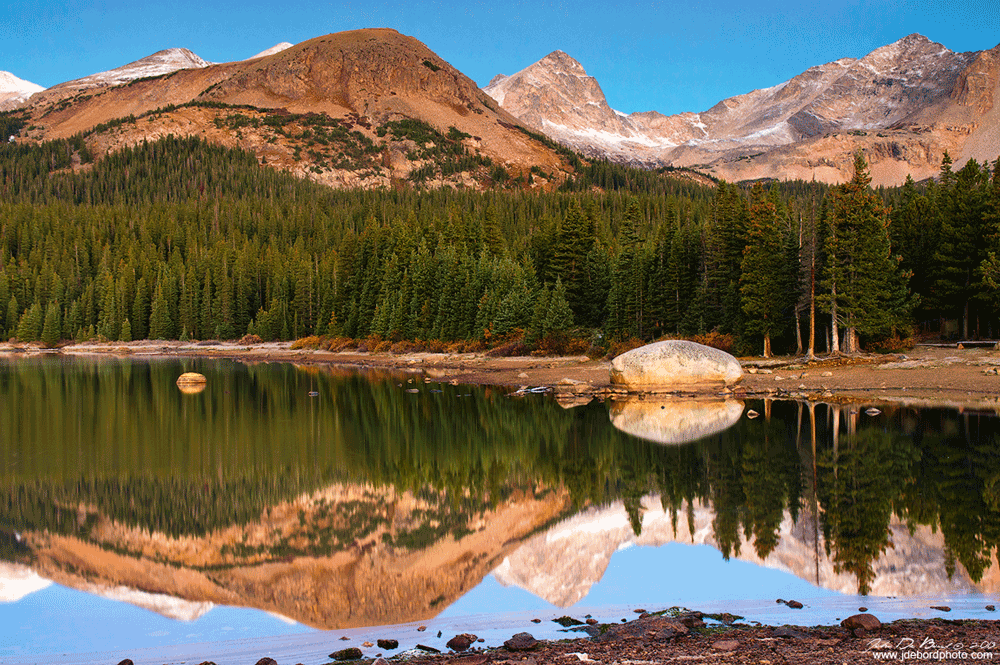 A great photo of the Indian Peaks of the Colorado Rockies where you can see the mirror image of the scene that was shot.
Sunset Reflection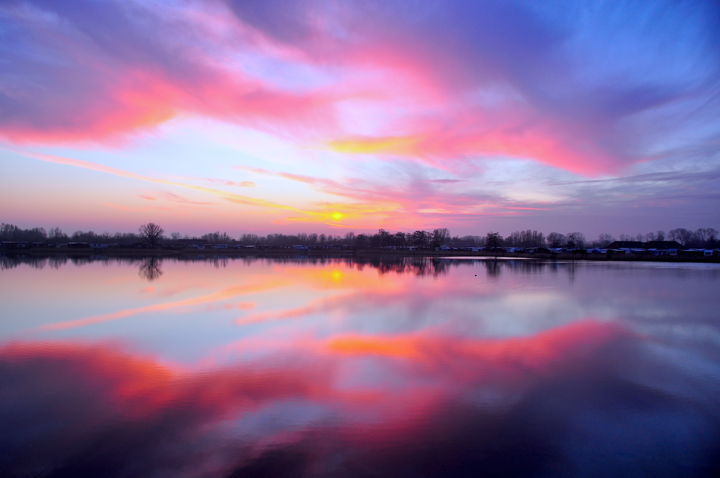 The beautiful colors of sunset making the whole scene extraordinarily beautiful. You can actually see the colors of the sky on the water below which looks jaw dropping.
An Autumn Dawn

An awesome landscape shot taken in Glenorchy Lagoon, New Zealand where you can see pink and gold colors all over. This is a shot taken at dawn.
Road In City During Sunset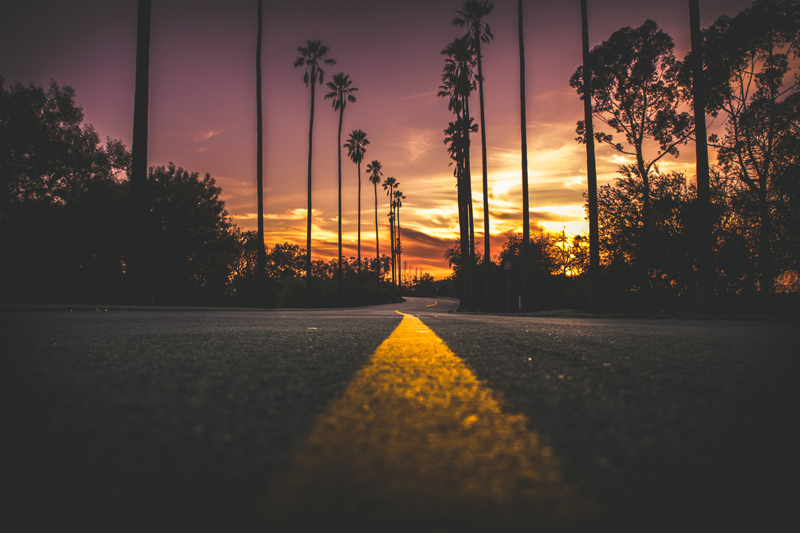 A beautifully taken shot during sunset from the road where you can see lines of palm trees along the roadside. The colors of sunset make this shot more astounding.
Mountain Mirror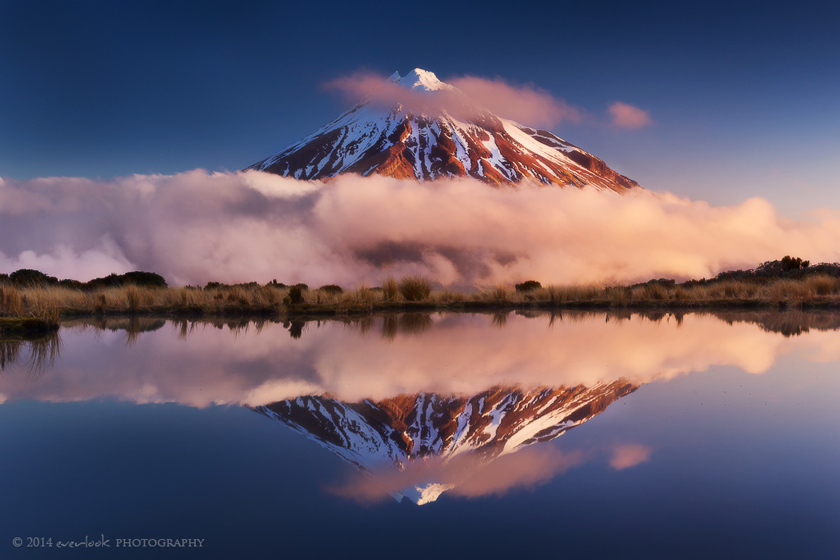 This shot is a mirror image of a mountain covered with heavy fog in North Island New Zealand. The crystal clear water makes it look like a real image rather than a mirror image.
Sea Dawn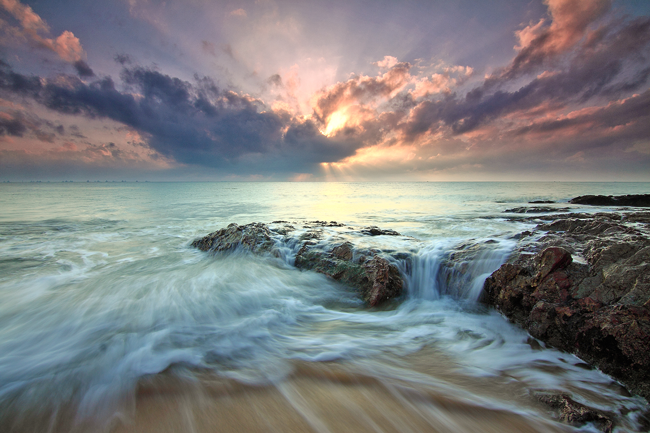 Another amazingly captured photograph of seashore taken at dawn time where you can see some sun-rays peeking from the clouds.
Rainbow Sublime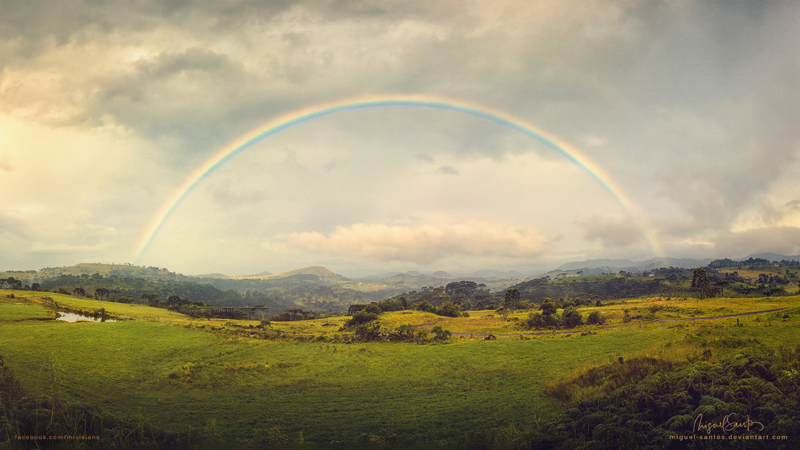 This landscape photo by Miguel-Santos taken at Highlands of Santa Catarina, Brazil looks ethereal. You can see a stunning whole rainbow which makes this photograph complete.
Mountains Wilderness

How gorgeous is this shot of hills covered in dark clouds. This photograph gives you a taste of beautiful nature.
Evening Sunset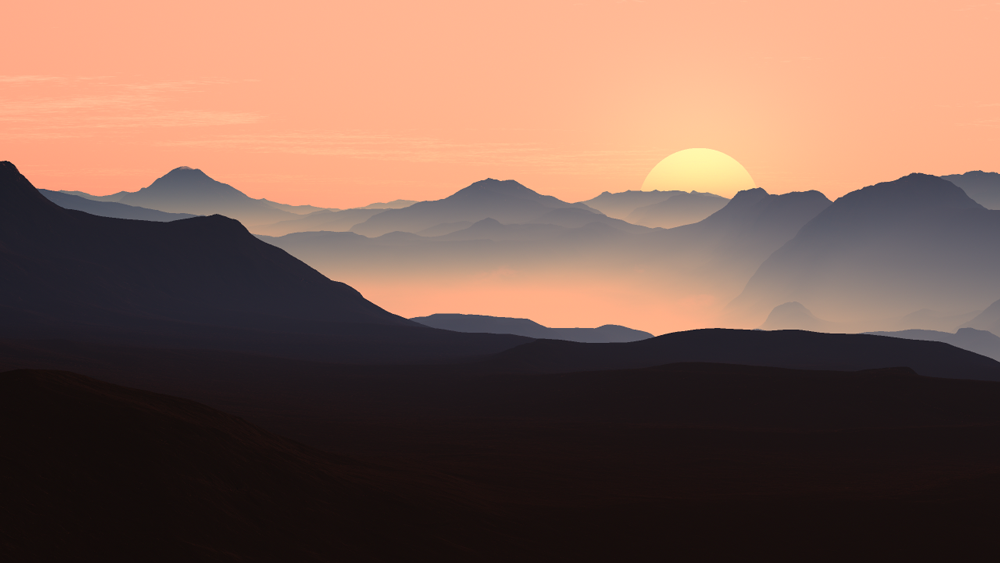 This photograph looks like an art straight out of a painting. A perfectly captured shot of sunset where you can see shadows from the mountains.
Morocco Sand Dune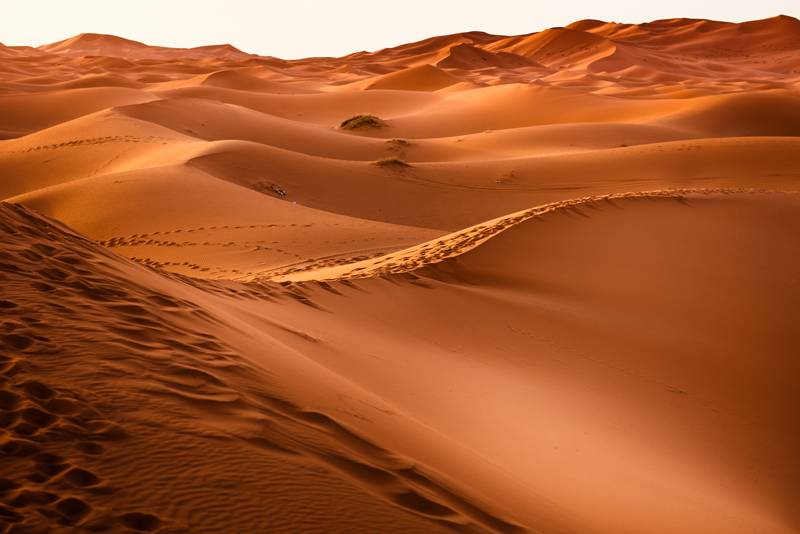 A landscape photo taken from a height of sand dunes in Morocco. Everything looks stunningly exquisite.
Ripples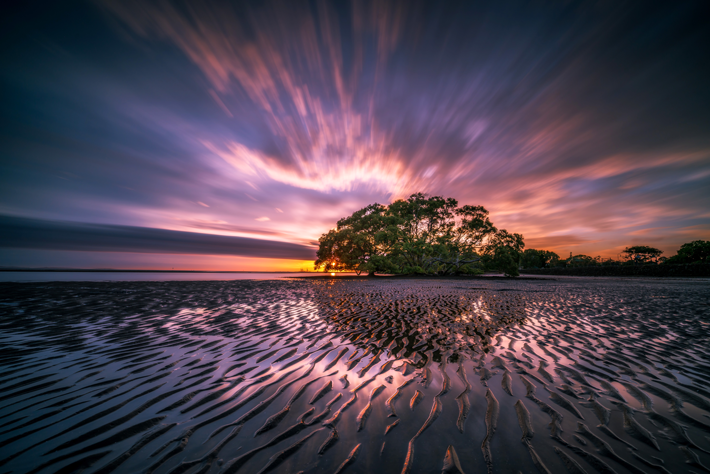 A lovely shot where you can see the colors from the sky on the wave formed ripples making the whole site a peaceful one.
Highland Sunrise

This is a photograph taken by the photographer Tobias Rchter where you an see the sunrise taking place over a lake in the Scottish Highlands. This is a photo taken in Wester Ross with the mountains in the back.
Sunrise In Nepal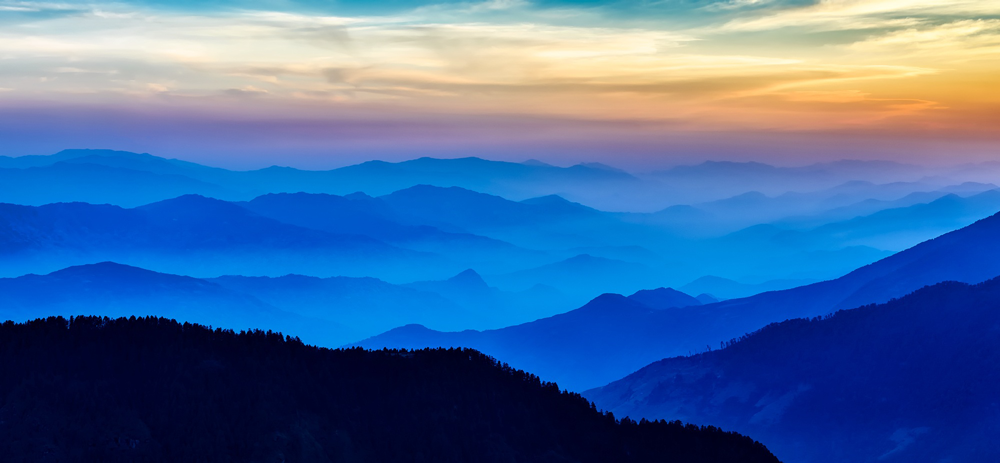 A heavenly shot taken in Nepal at sunrise where you can see a beautiful combination of colors.
The Majestic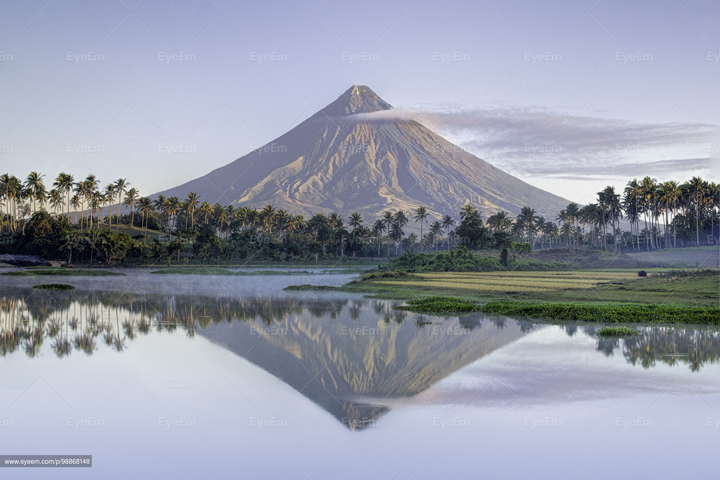 This is a stunning landscape photography example that you can take inspiration from. This photograph is taken by Allan Borebor of Mayon Volcano Daraga in Philippines. The beauty of nature is truly depicted in this photograph.
Silhouette Sunset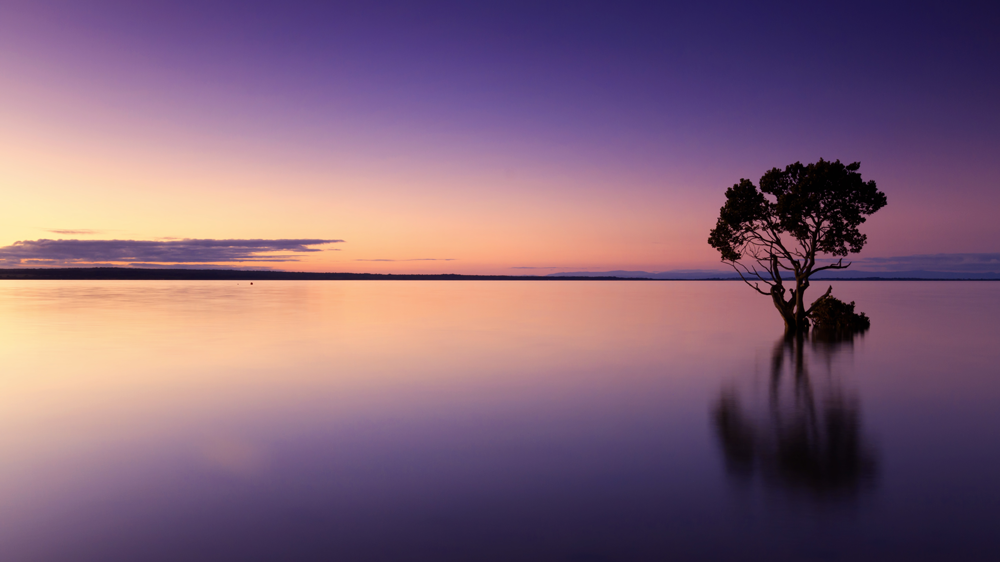 This landscape photograph captured at sunset looks so perfect. You can see a tree in the middle of water giving a shadowy look in water.
Norway Coastline Sunset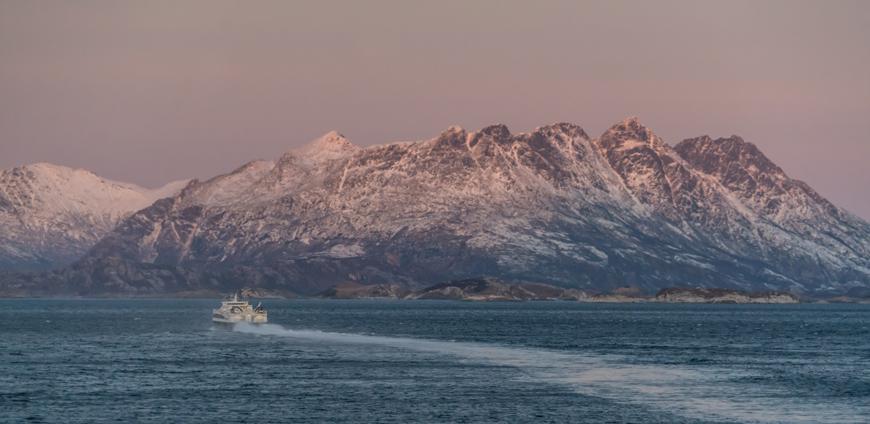 A landscape shot taken from the Coastline in Norway at sunset with mountains covered in snow.