5 Critical Tips for Web Designers to Step Up Their Game and Score More Valuable Gigs
Reality check: the world of web design is competitive.?Like, crazy competitive.
From full-time jobs to freelance gigs, the need for good designers is greater than ever. After all, everyone from startups to small businesses needs help with their websites, apps and marketing, for starters. Even with the rise of ?budget? design options for businesses through platforms such as Fiverr, making a full-time, lucrative career out of web design is more than possible.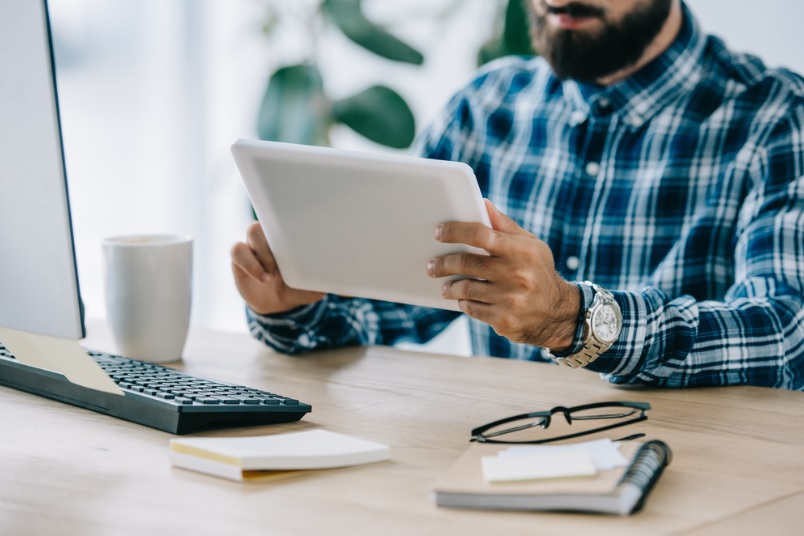 That is, if you?re capable of scoring regular gigs and the attention of high-paying clients who appreciate your design work.
The fact remains that these folks aren?t going to fall into your lap. It?s key that web designers take a proactive approach to seeking out new clients through both marketing themselves and acquiring the skills necessary to stand out.
But what are some ways web designers can take their careers to the next level? We?re glad you asked! Below are five tips to help solidify yourself skills and score the sorts of gigs you desperately seek.
Try Your Hand at a New Project
Here?s some food for thought: you don?t need a client or boss? permission to make something new and awesome.
Sounds stupidly simple, right? After all, what better way to beef up your portfolio and show off your chops than creating something that?s totally your own.
Focusing on problem-solving or some sort of design solution with practical use is a good start. Likewise, could independently collaborate with developers and designers who desperately need their creations to, well, look good. Doing so is one of the top priorities of anyone building an app.
?You need great design,? notes Ian Blair of Buildfire. ?Your imagery, icons, and other branding elements should be well thought out and executed.?
Who knows: you could be the one to create the next big thing if you put your mind to it.
Get Involved with Digital Design Communities
Some creative professionals end up isolating themselves from those in their field.
This is totally understandable. For freelancers, working alone and remotely means spending lots of time on your own. On the flip side, those will full-time gigs are laser-focused on what they?re doing for their organization and little else.
To help break the cycle of isolation, it?s a good idea to get involved with digital communities for fellow designers. Some popular forums for web designers worth checking out include Designer Hangout and Launch Chat.
Attend a Meet-up
On a related note, you can score more in-person clients and move away from digitally chasing gigs by doing some local networking.
Meeting fellow designers and potential designs in a real-world setting can be a game changer for your career. There are tons of web design meet-ups happening all the time: put yourself out there and see where you can apply your skills.
If nothing else, meet-ups are a great place to see what sorts of skills are in-demand among your colleagues and competitors.
And hey, that leads us directly to our next point!
Take a Course or Two
The world of web design is constantly changing. For example, are up to date on the latest trends?
Do you have the most recent design tools in your toolbox or are you admittedly a bit stuck in your ways?
Oh, and are you keeping up with buzzwords that are going to make your portfolio or resume stand out?
If your answer to any of these questions is ?no,? it?s time to go back to school.
And no, that doesn?t mean getting a fancy degree. There are tons of free resources out there to help the learn the ropes of UX and other pressing trends for graphic designers. For example, check out some Coursera web design classes which actually provide the same sort of lessons and resources as a real-life college course.
Update Your Portfolio
As noted, better clients aren?t just going to fall into your lap. But that doesn?t give you an excuse to neglect your design portfolio.
Whether people are finding you organically or you?re applying for gigs, your portfolio needs to pack a punch. From eye-popping colors and designs to showcasing your best work, your portfolio does double duty of showing your experience off while also selling yourself. Here are some memorable website portfolios for reference if your own site needs a good revamp.
Web designs should never let their skills stagnate and they should never settle for bottom-of-the-barrel clients, either. With the help of these tips, you can put yourself on the path to success in today?s ever-so-competitive field of design.