Top 5 Online Resources to Help You Become a Web Designer
In today's world, digitalization is everywhere and on its basis, many new professions appeared in the sphere of IT. For example, web designers are now required by any company that needs to develop a website for their clients. The importance of the task lies in making the interface user-friendly, convenient, bright and attractive representing the company`s brand and drawing more clients. If you are interested in new tech advancements, your art skills are good and you aim to build your career in the IT industry, why not to learn how to design websites? Luckily, the Internet is full of resources.
Successful web designers require creativity, technical skills, and business savvy. At the start of the journey, it's paramount to have a strong foundation in web design principles, including user experience (UX) design, web development, and visual design. Building a portfolio of work that showcases your skills and abilities is also crucial, as it can help demonstrate your expertise to potential employers, website design firms, or clients. Networking and marketing yourself effectively are also critical to building a client base and securing new projects. Additionally, staying up-to-date with the latest web design trends and technologies and honing your communication and project management skills can help you stand out in a competitive market.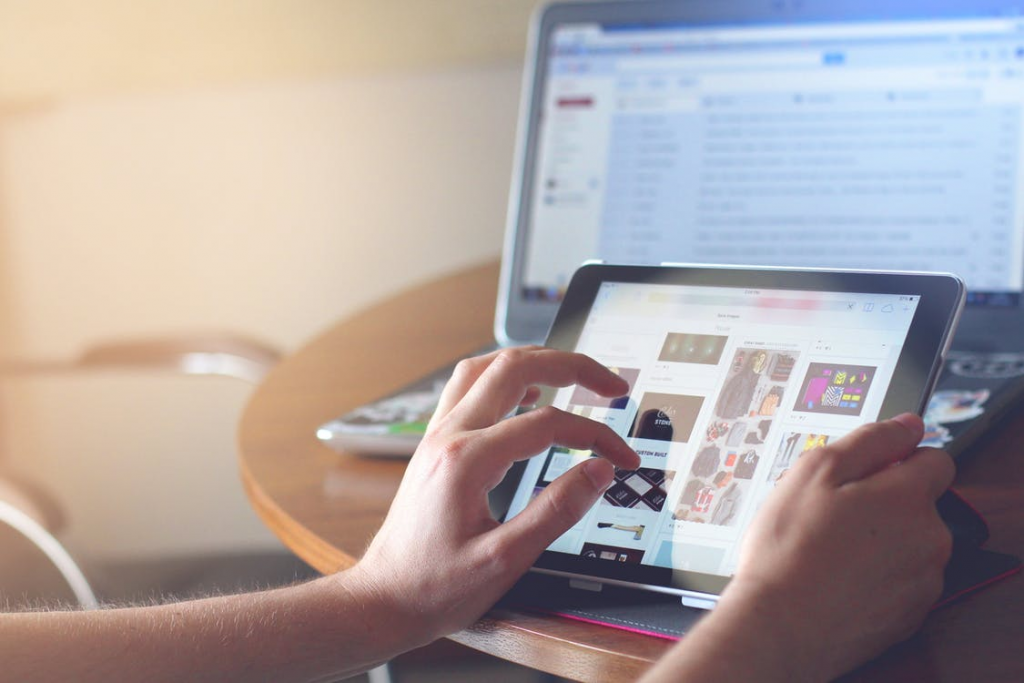 Best online resources to study web design
Web design requires proper conceptualization, planning and taking into account such elements as colors, content, graphics, font, styles, text, structure and layout to represent their ideas to web users. The art of combining these elements the right way and the creation of ready mockups is called web design. Even if you are a college student, learning web design should not be a problem with a variety of resources on the web. In case you have any difficulties with your college assignments, you can always buy some free time by requesting assignment writing help.
But in fact, while some people can learn in a fast manner, the majority of newbies use online tools to create the design without programming knowledge. Here are the top five relevant platforms to learn website design in college with no problem:
1. Treehouse
Since 2011 the platform has been providing affordable tech education to all people. The website is based on video tutorials and offers different courses to beginners? training in a number of fields, including web design. Although this resource is paid, you can expect a quick return on your investment. Here you can find professional videos covering all aspects of the field and game elements that will reward you for your achievements to motivate you for learning. For a beginner level, you should pay $25-45 per month and after the course, you will be able to design simple but attractive websites using HTML and CSS;
2. Code Academy
This is one of the best free sources for getting web design skills as it offers the easiest way of learning how to design and code. Using provided helpful tutorials, you can quickly level up in HTML, CSS and even coding (if necessary). The lessons are structured from the easiest to the hardest and guide you through all topics the beginner should know. All you have to do is to create an account and get access to all the information;
3. Don't fear the Internet
This website is also free and the courses are aimed at those who specifically want to improve their design skills without any coding part. This platform is very easy to navigate and find all necessary lessons according to your purpose so if your goal is to learn basic design skills for creating simple but neat websites this is probably the best place. The course consists of 7 lessons and demonstrates the process of designing a good-looking simple website and also shows how to add improvements;
4. Lynda
One of the most diversified websites of this type, Lynda provides tutorials on a number of subjects. The 10-day trial is free and then you have to get a paid membership based on subscription. Lessons cover different topics from HTML programming (including text, images, multimedia, etc) to CSS integration and give valuable tips on the process of website designing by describing each step in detail. Now Lynda has developed into one of the most trusted online learning resources for junior web designers;
5. Alison
Compared to previous websites, Alison gives you an opportunity to get a diploma in the field of web design. This is a free organized tutorial series that consists of 9 parts and includes Adobe, HTML, CSS and general elements of designing a web page. It is targeted at both beginners and people with an intermediate level and uses a step-by-step approach for a better understanding. On completion of the course, you will get a diploma, also for free.
Of course, studying at least one of these courses may be hard especially when combined with other tasks in college. If you find yourself puzzled with the question ?Who can do my homework for me online??, you can easily find online or ask your group mates to recommend a good writing agency.
Extra sources to learn web design
In addition to these reliable websites, you can also use free resources provided on the web by other web designers. For example:
1. YouTube. It has lots of videos in different languages in this field, you can choose the channel you like most and learn by watching online lessons;
2. E-books. In addition to online resources, you can research and download useful thematic books like ?Learning how to make web pages functional?;
3. Blogs. Successful web designers offer their blogs to teach beginners their skills and experience. This is a very useful resource for learning as you learn directly from those who have been in this sphere for years and know what to do. For example, check Hacking UI or Webappers. Not always you need qualifications and diplomas to become a successful web designer. Learning from different online courses, you can start building your career in IT and gradually gain experience.