Top 5 Tips on Starting a Design Agency
Starting a business is always a demanding task. No matter what you want to do with your company – bake bread or build rockets – you should still be ready for unknown challenges, competition, and working with clients. While it may seem like an obvious remark, many forget about this fact and are startled when they are hit with a barrage of seemingly non-stop problems and struggles.
When considering starting a UX design agency, you should be prepared for pretty much the same stuff. The only difference is that you don't just get into a competitive environment – you are jumping in a swimming pool of sharks. Make one wrong move, and off your arm goes. And what happens when sharks smell blood? A bloodbath follows unless you make it to a safe place or start biting back.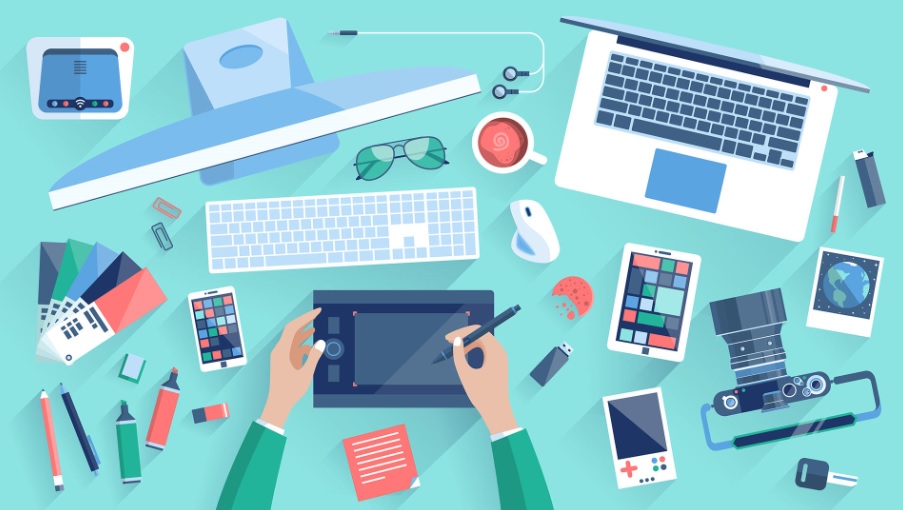 Anyhow, enough with metaphors. Starting a UX agency is a rough business. You have to be ready to butt heads with your competitors, employees, and even clients. But, there's always a light at the end of the tunnel and the promise of a grand prize, excellent reputation, loyal customers, and happy audiences along with a good flow of money. If you are thinking about starting a design agency, the tips described below can be of great help to you.
1. Don't Overcomplicate
Having started, some companies declare themselves full-service agencies. Native people, indeed. While it may seem that you are at the top of the world, don't forget that you're actually in a swimming pool full of sharks. It's best to focus on the one thing you've built your company around in the first place design. Trying to get a share in all the possible areas is unreasonable and may cost you reputation, clients, and, as a consequence, revenue. Keep your offer simple and focus on excelling at it.
2. Generate a Culture around Your Agency
Company culture is not among the first thing you think about when starting a design agency. However, as your firm grows and gets more new employees, corporate culture becomes more and more significant. In the modern marketing era, it is crucial that a company fully encompasses the brand and the values it represents. Creating a company culture is about setting the right tone and building a vision that you can share with customers, who will, in turn, buy into it.
3. Focus on Employees First
Perhaps, one of the most significant challenges for you would be hiring the right people. The thing here is that you should put people first and skills second.
The thing is that finding the right employee that not only has the right set of skills but also perfectly fits into your team can take quite some time. A perfect employee would be someone sharing the same vision, beliefs, and values that your organization does. While design skills are undoubtedly essential, it's not such a big deal if something missing, because the right person can learn to do new things – but values and vision cannot be taught.
Therefore, be patient when recruiting. Don't rush this process, regardless of how you do it, through a recruitment agency or on your own, as it will backfire in the future. Don't go along with the second-best. When the right candidate pops up, you will know it for sure.
4. Use Any Opportunity to Promote Your Brand
Don't underestimate the significance of self-promotion. Although it may take up quite a lot of your time, the work won't come down from the sky like manna, unless you're lucky as hell. Allocate a part of your budget on marketing and promotion of your company through social media, blogging, studio projects, or any other way to connect with your target audience.
If you're a small business, conventional advertising is probably too expensive. Social media is one of the most effective business promotion tools nowadays, this channel can help you get the word out there and even land some sweet contracts. Plus, you can always showcase your designs and concepts and provide some information about the company, employees, vision, etc.
5. Stabilize and Evolve
Once you start a digital agency, you should understand that you're stepping into an area that requires constant developing. Not only your ideas and employees should evolve, your business should, too. You will need to take care of many processes, including workflow, education, and accounting, to name a few and make sure that each of them runs smoothly. But the work doesn't stop there, as you and your team will need to look for ways to optimize these processes.
Don't leave your customers out of your company's development. Maintain close contact with them, discuss their needs, and wants, convey your vision, and share your ideas. If you do this correctly, you will gain their trust and, subsequently, establish steadfast working relations. A client believing in your vision and capabilities will follow you to the ends of the Earth.
Stay on the Lookout
It must be tough to start a digital agency in this day and age. But, if you're not afraid of this swimming pool full of sharks, the sky's the limit, and you just need some guidance in your first steps. The tips described above are not a complete list of the things you should take care of when starting a design company. So, stay alert, and don't be afraid to try new things and make sure you always focus on the primary goals.