7 Small Business Web Design Tips
Small businesses need to have an online presence. Approximately 73% of shoppers use multiple channels to shop. Without a great website to advertise your business, you are missing out on a huge revenue stream.
There is no substitute for good design. With so much global competition online, you cannot afford to come up short in this area.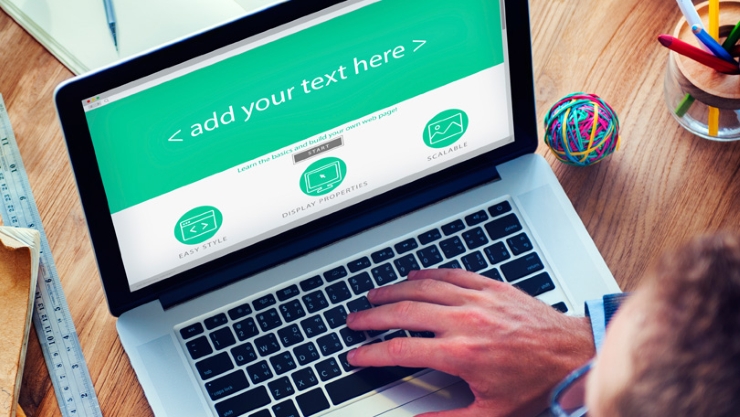 Look at these small business website design tips for an insight into how you can elevate your brand above the competition.
Make it Mobile Friendly
Of all connected consumers, two-thirds use a mobile device to access the Internet. In the 2020s there can be no excuse for failing to make your website mobile friendly.
Every site should be optimized for mobile to ensure it can be navigated from a non-desktop device without any trouble.
Most modern web templates will already have this function built in. If you are unsure as to whether your website is optimized for mobile, access it on your phone. Does every page and navigation tool fit the screen? If not, you need to work on it immediately.
Inbound Leads
The most important function of any small business website is to capture inbound leads. However, most people will not make a purchase immediately. They will check out the competition and come back later (maybe).
Use this opportunity to acquire their email addresses so you can actively engage with them. Email marketing generates $38 for every $1 spent, thus giving it a 3800% return on investment.
Capturing emails may not guarantee an immediate sale, but it may encourage a portion of your leads to return to your site later.
Just avoid being too persistent or you could turn your customers away.
Make Your Contact Details Visible
This may sound like the most redundant tip in the world, but a great number of small business websites overlook it. Both the company's email and phone number should be displayed prominently on the website, as well as including a dedicated contact page.
Create Professional Branding
What is professionalism when it comes to branding?
The answer is simple. It is about avoiding any pointless content on your website. Stick to what people care about and create a consistent image across the brand. Some ways to do this include:
Match the website's colors with the brand logo.
Use only one or two fonts across the whole website.
Opt for a simple, clean layout. A professional website builder can help newcomers with this.
Keep images and graphics synchronized.
Include content that gets straight to the point.
Maintain a Simple Design
It is tempting for business owners to want to create a spectacular website that makes them stand out from the crowd. But a simple design will accomplish much more. Approximately 94% of consumers said they consider easy navigation to be the most important aspect of a website.
A simple design does not have to mean using the same boring templates as every other website. It just means it should be obvious how to get from point A to point B. Refrain from clutter.
There should be a common thread running from homepage to purchase page. Anything less is guaranteed to drive visitors away.
Showcase Your Products and Services Professionally
You have mere seconds to make a good first impression on someone when they reach your website. This means your products and services need to catch the eye immediately or you are going to lose that customer.
The first impression must be professional. If you are selling products, the images should be high-quality, crisp, and shot professionally. Poorly displayed products will ruin your website's design every time, so don't undermine all your hard work. See examples of user experience interfaces made by professional UX design firms.
Quick Loading Times
Research from Google shows that 40% of mobile users will leave a website if it fails to load within three seconds. People are more impatient than ever before and there are plenty of alternatives if one site is slow. Furthermore, Google will actively penalize your website in the search rankings if your site is too slow.
If your users are leaving quickly this will adversely impact your bounce rate. Again, high bounce rates will lead to your site falling in the search rankings.
You can avoid this by:
Ensuring you have the right server host to support your site.
Securing the correct amount of bandwidth.
Reducing the graphical intensity of your design.
Compressing the image and video files on your site.
This is why you should be willing to secure the right host. Don't opt for the cheapest hosting plan available because this is a guarantee of a slow website.
Conclusion
There are no rock-solid principles on what constitutes good taste, but when it comes to good design there can be no compromise.
Follow these principles and be inspired by your primary competitors. Don't be afraid to contact a professional web designer because the investment will be worth it. If you live near Florida, finding the best Miami web design company can get you some amazing results!
What are you doing to improve your website?