26 Ravishing Aerial View Photography Examples
Aerial view photography has been in trend since ages. The photography is still there from the old times till now but the only thing that has changed is the advancement of technology and equipment. Back in the days, it was done through hot air balloons where the photographers used to capture beautiful aerial view photographs. Now with the help of new equipments and advancements you can capture it using different ways like drones.
For those of you who don?t really know what aerial view photography is then let me give you a brief introduction to that. Aerial view photography is also called the bird?s eye view where you take the photographs from above covering lot of area like you would see what?s below if you were a bird. You don?t really need some high skills for this kind of photography but you sure need a perfect view and perfect timing. You can capture these kinds of photographs from any height that suits you. People mostly capture these from helicopters, drones etc. making it look more realistic and professional.
If you are new to aerial view photography and you are looking for some inspiration then make sure to follow this post till the end. It can be really time-consuming to look up for inspirational photos on the internet where you will get lost in a sea of thousands of photographs. So to save your time and energy, I have hand-picked 26 of the super amazing aerial photographs by different photographers that you can take inspiration from.
Asia Beach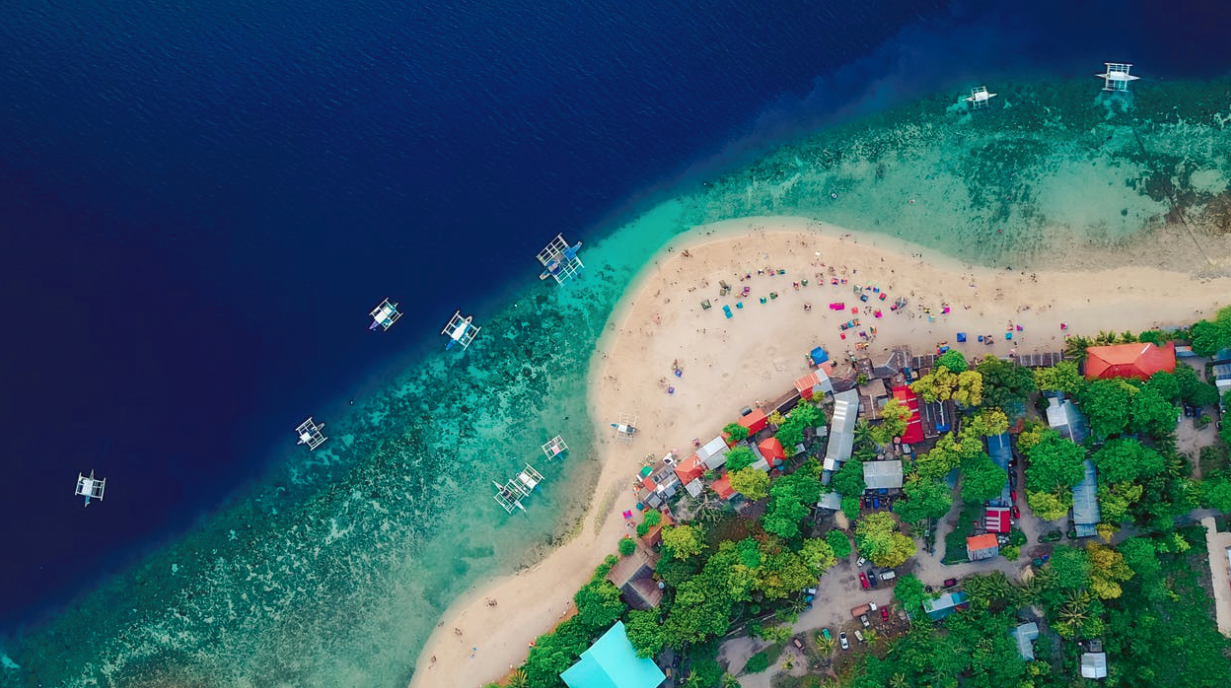 Here is stunning aerial view photograph of Asian beach which looks alluring. Everything looks super tiny but you can still see the beautiful details and the colors bring more life to this picture.
Hot Air Balloons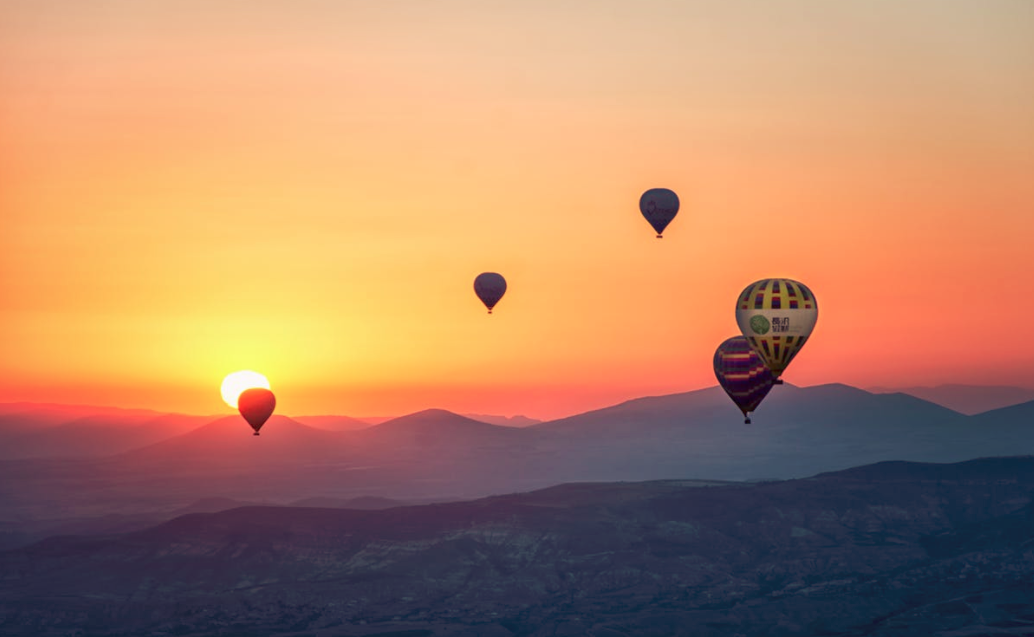 A photo like this can catch anybody's attention where you can see some hot air balloons and a sun setting at the back. The beautiful colors of the sunset and the air balloons a=make the sight a lot pleasant.
Tulip Flower Fields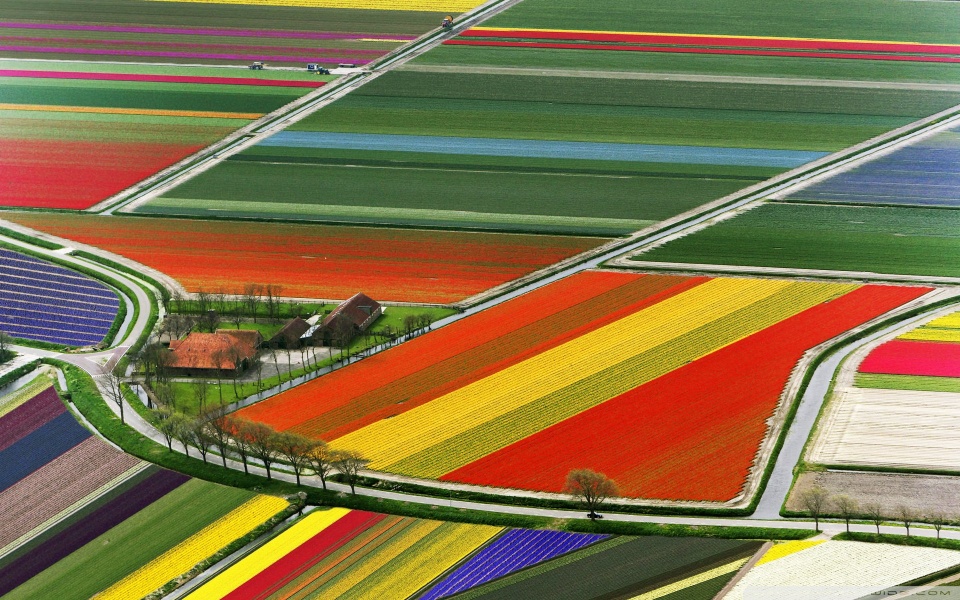 A beautiful breath taking tulip field in Netherlands that looks very miniature. The photographer has taken a perfect aerial shot of the field where you can see different lines of beautiful colors.
Come On Boys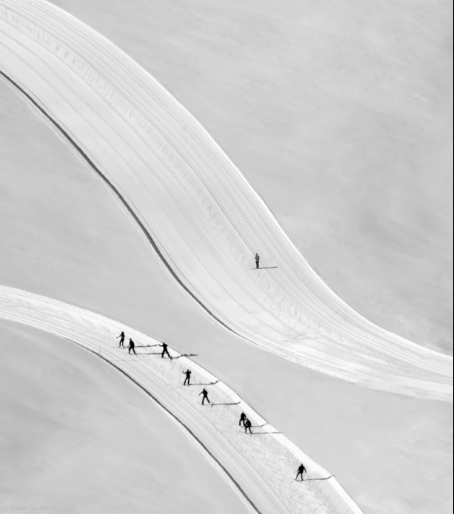 How amazing this photograph taken in aerial view by Peter Svoboda where he has beautifully captured the boys on the snow making them look like tiny toys.
Los Angeles International Airport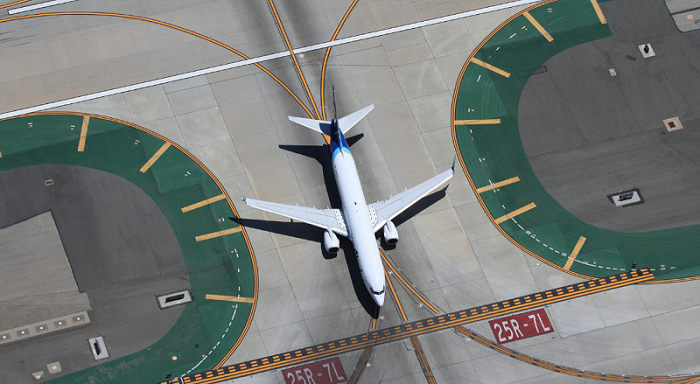 This is a stunning aerial view photography example where you can see a plane standing below looking tiny. This is the photograph taken at Los Angeles International Airport where the photographer has used a high angle to capture the photograph.
Complex Traffic Lines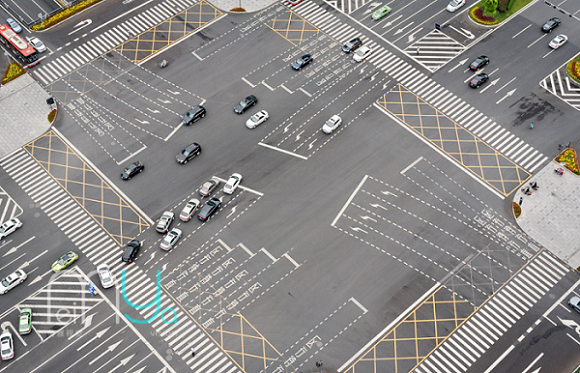 This is yet another amazing aerial view photography example of complex traffic lines on a large crossroads where the photographer has beautifully captured the photo from a high angle making the cars look like toy cars.
Cherry Trees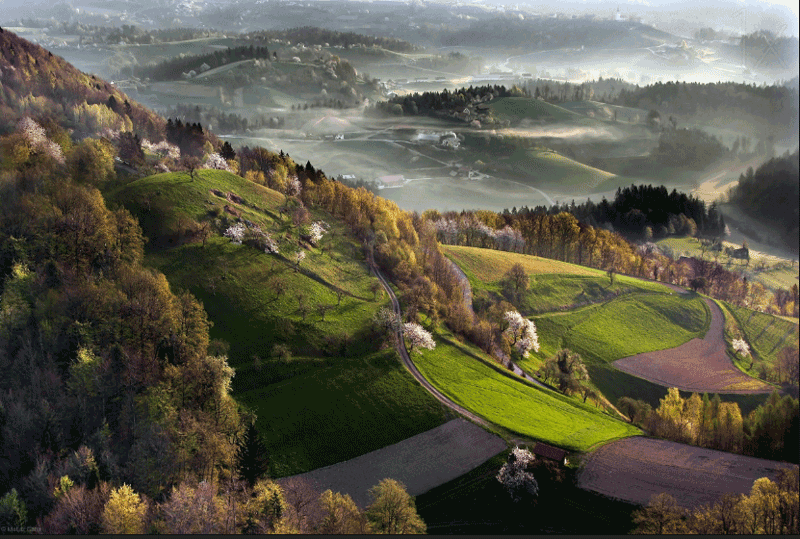 How stunning is this aerial photo of cherry trees which are great in number. You can see a lot of greenery and mother nature in this perfectly captured photograph by Matjaz Cater.
London Aerial View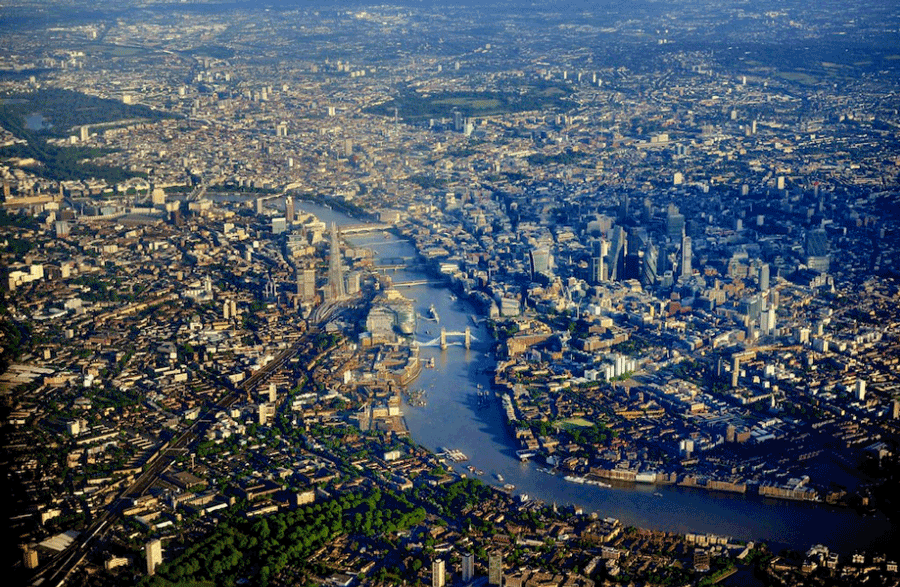 This is a lovely aerial view photograph taken by Vladimir Zakharov of the London city. You can see the detailed beauty of London city perfectly with tons of buildings.
The Alps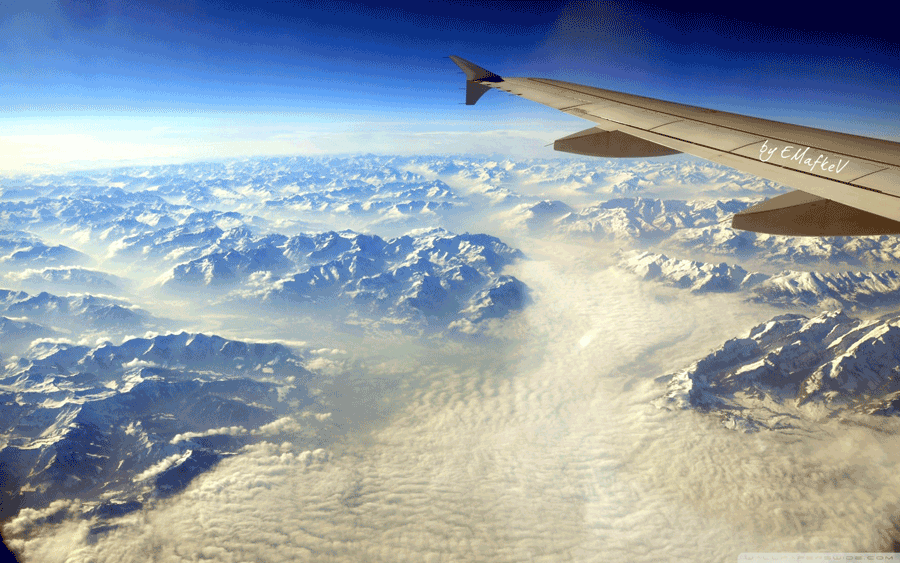 This aerial view photograph is of The Alps in Europe. You can see that it has been taken from an airplane.
City Lights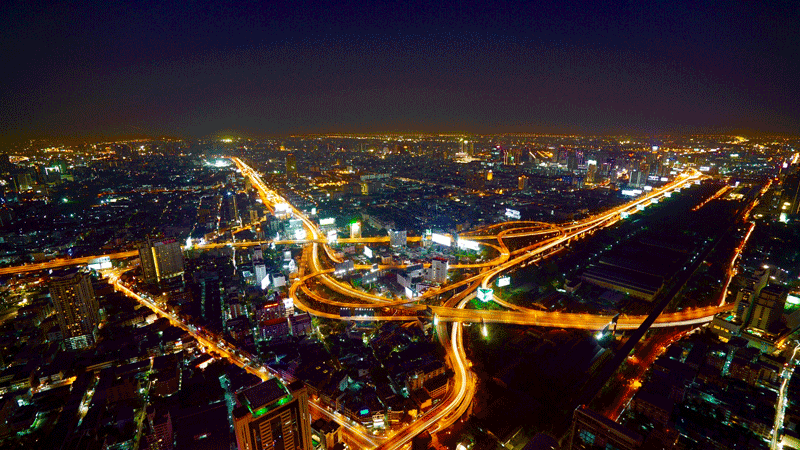 How jaw-dropping is this aerial photo of city lights. This is a time-lapsed aerial photo where you can see the whole city filled with bright yellow lights making it look amazing.
Copacabana Beach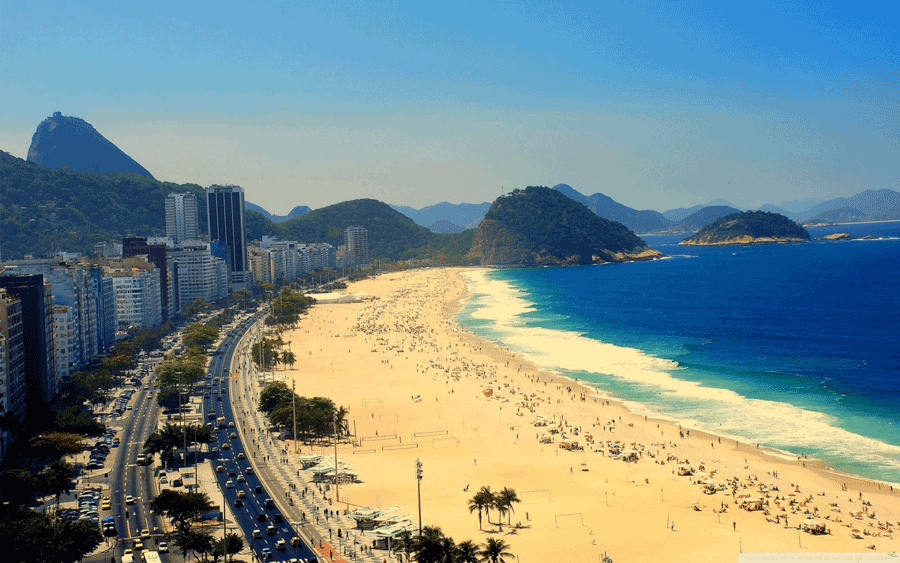 This is an aerial view photo of a Copacabana Beach located in Brazil. You can see quite a lot of area from this angle making it look fabulous with great colors.
Miami City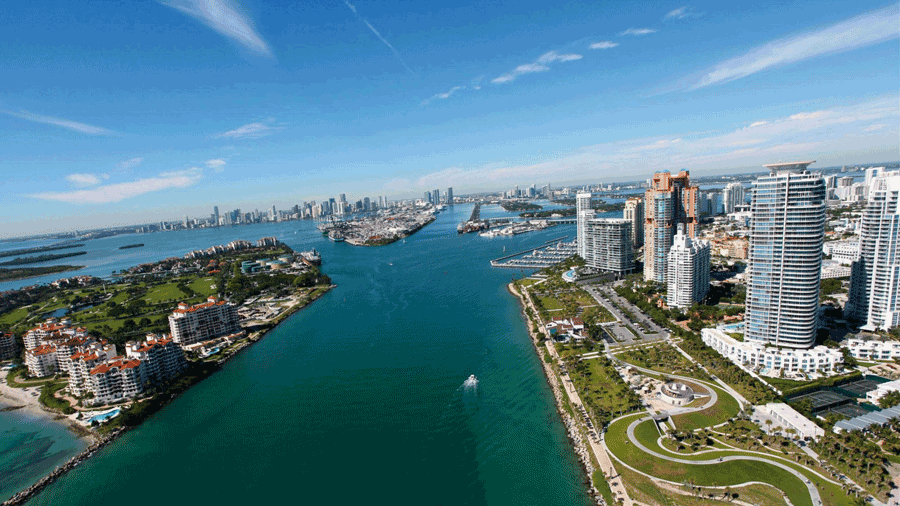 Here comes another aerial view photograph of Miami city. You can see that it has been captured perfectly where the city looks like a piece of art.
Vancouver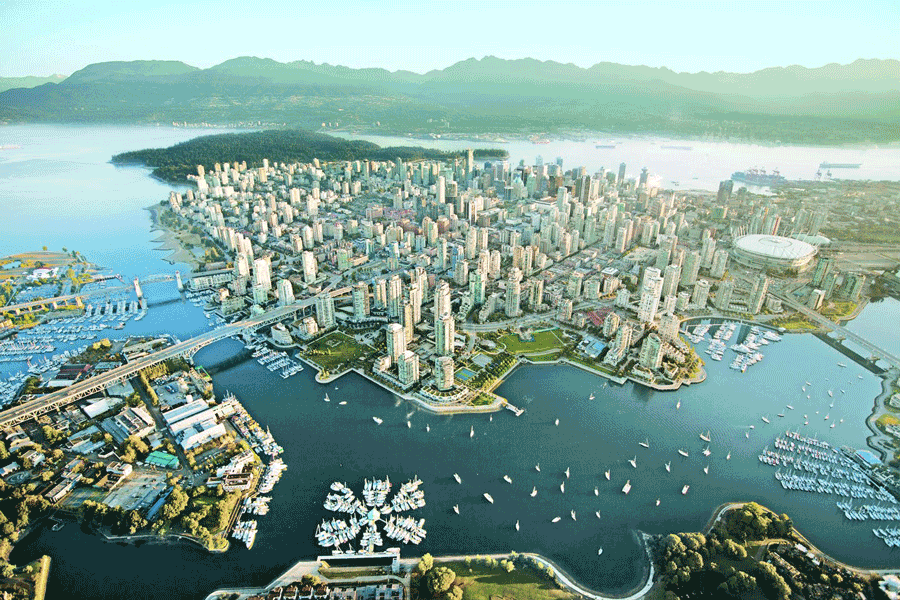 This is a perfectly taken aerial view photography shot of Vancouver, British Columbia, Canada. You can see the whole city is captured perfectly with nice details.
Alpine Cliche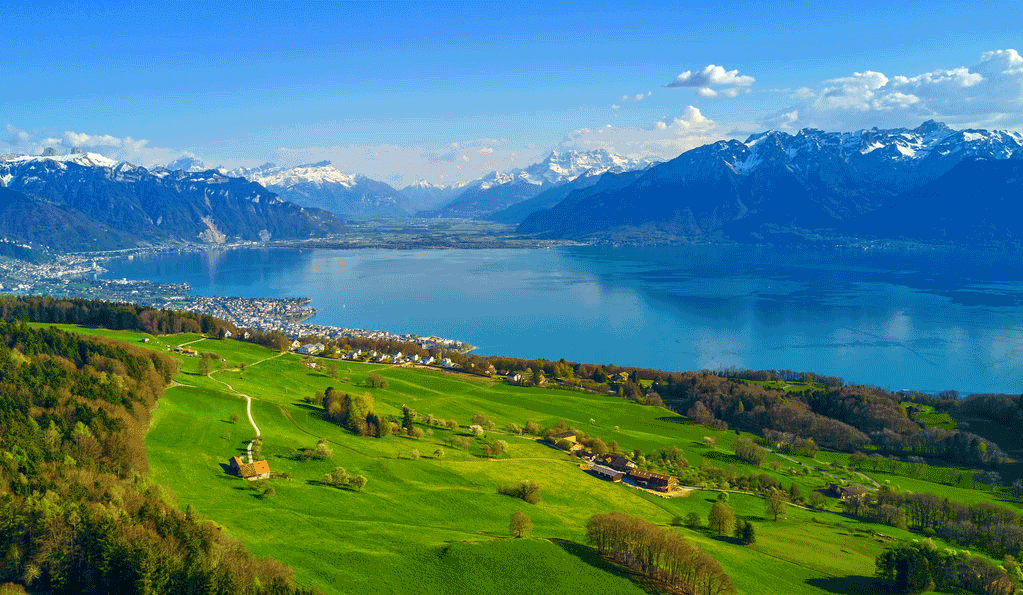 Here I present to you another great aerial view photography inspiration of Alpine Cliche which has been captured perfectly. The snow caped mountains, river and the greenery make it look flawless.
Cityscape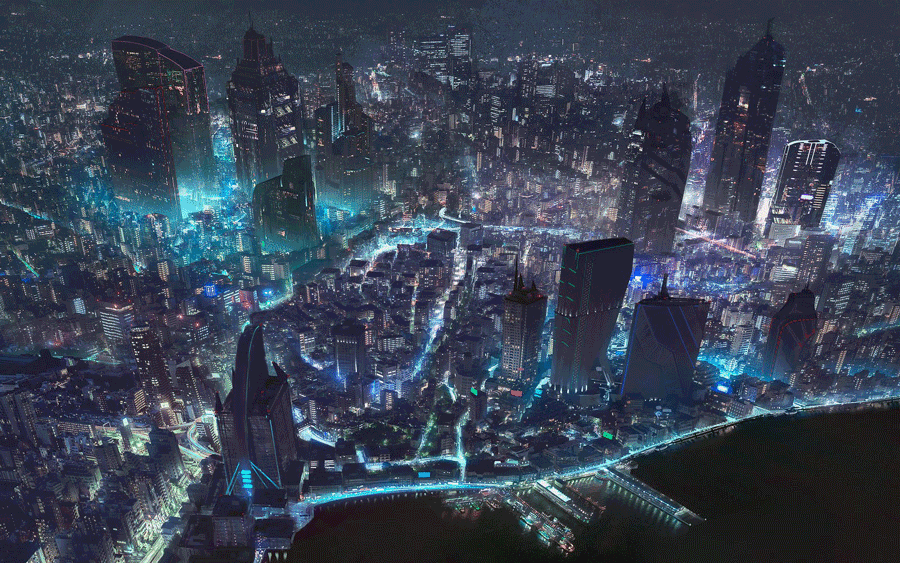 This is an aerial view photo of cityscape where you can see the whole city has been captured perfectly. The lighting makes it look more beautiful.
Hoover Dam Aerial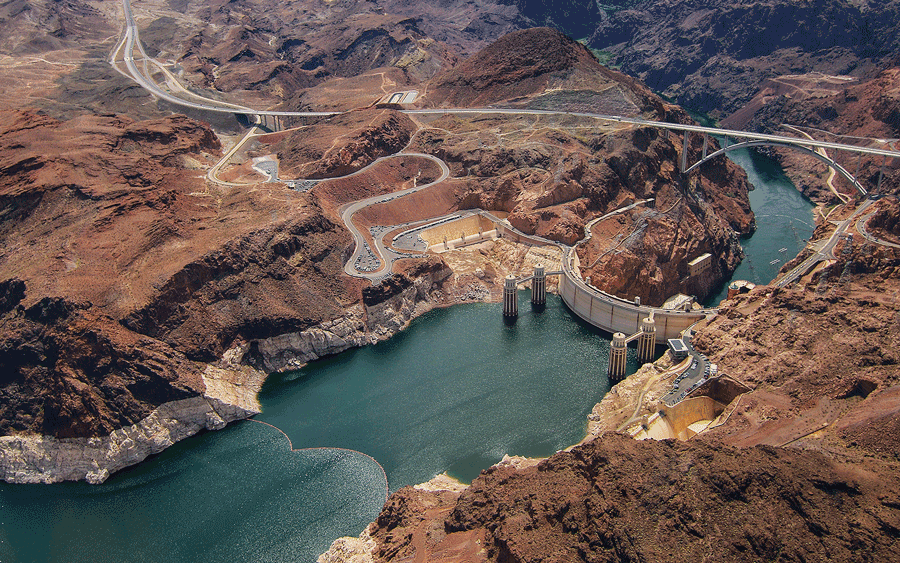 This is an aerial view shot of the Hoover Dam taken from a helicopter. You can also see the white lines which is waterline.
Forest Aerial View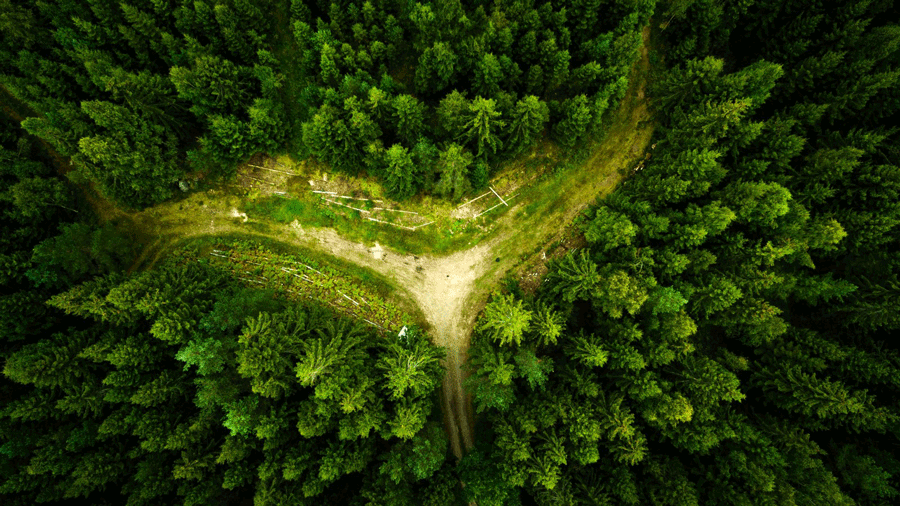 This is an aerial view photo of a forest where you can see the beauty of mother nature clearly. It has beautiful trees and a little pathway.
Niagara Falls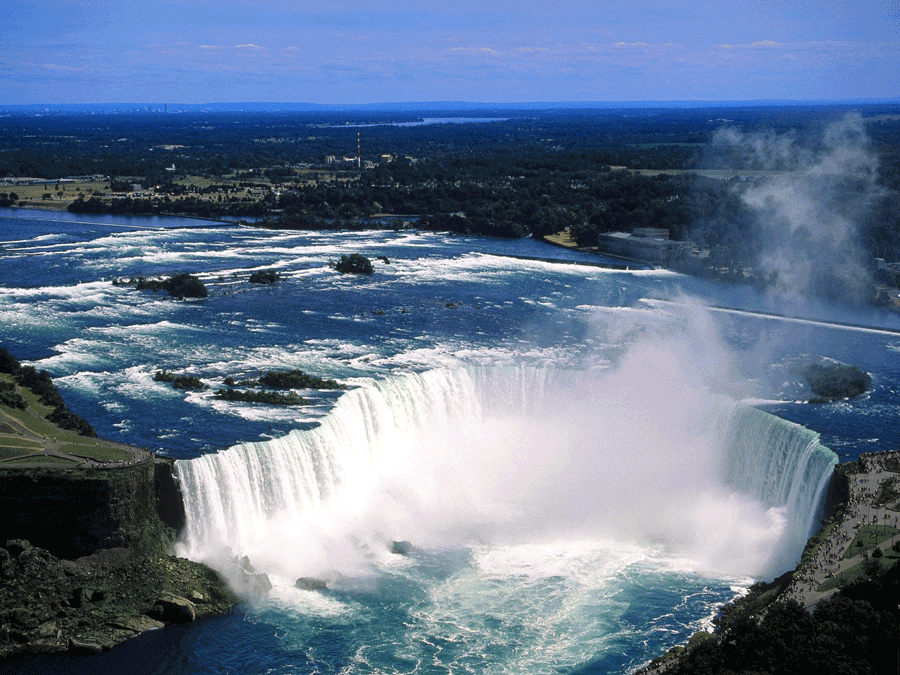 A yet another photograph taken it aerial view of Niagara Falls, Ontario, Canada. You can see how beautifully the waterfall has been captured where you could see the whole view.
England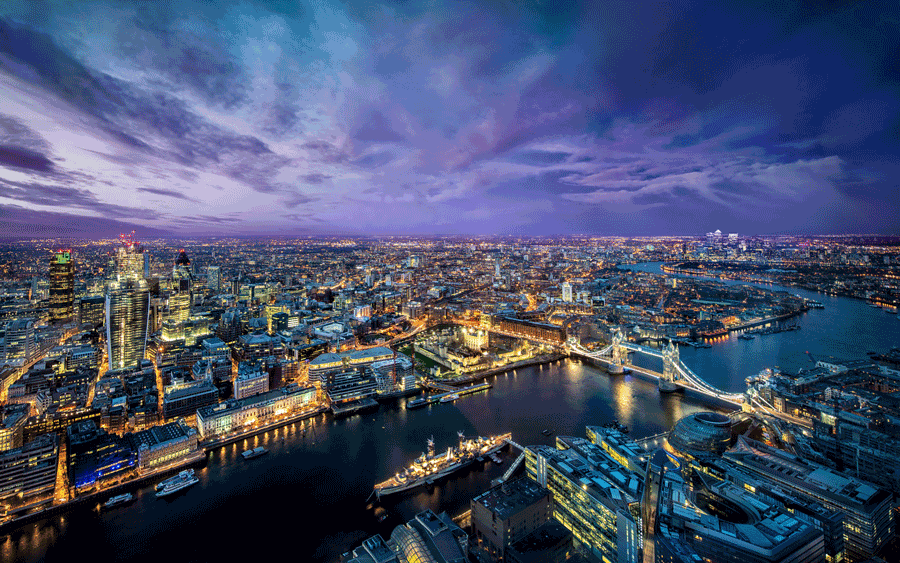 This aerial view photograph of London is so perfectly taken that you can actually see all the details of the whole city. It looks absolutely mesmerizing with all the colors and lights.
Alvsborg Bridge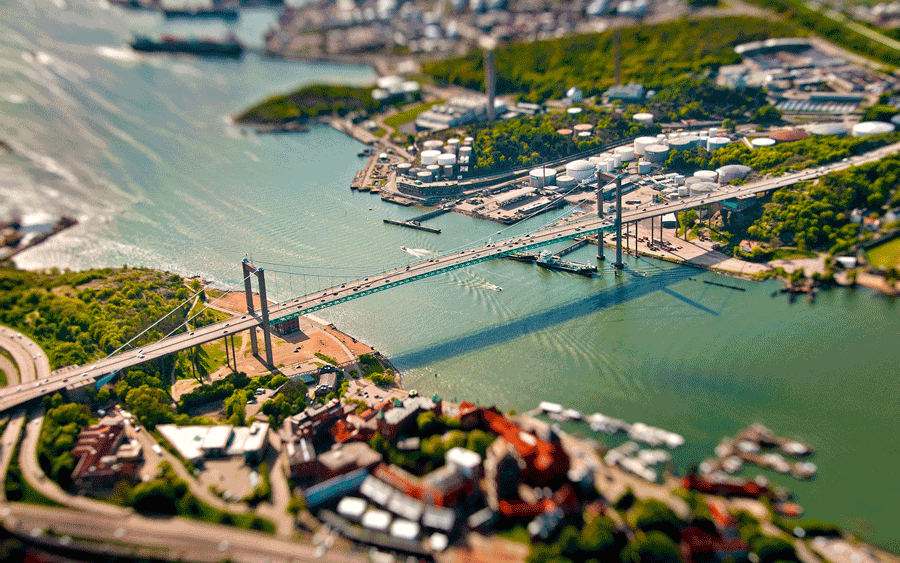 This is another aerial view shot of Alvsborg Bridge taken from a very high angle. You can see the bridge perfectly together with other surroundings.
Tropical Island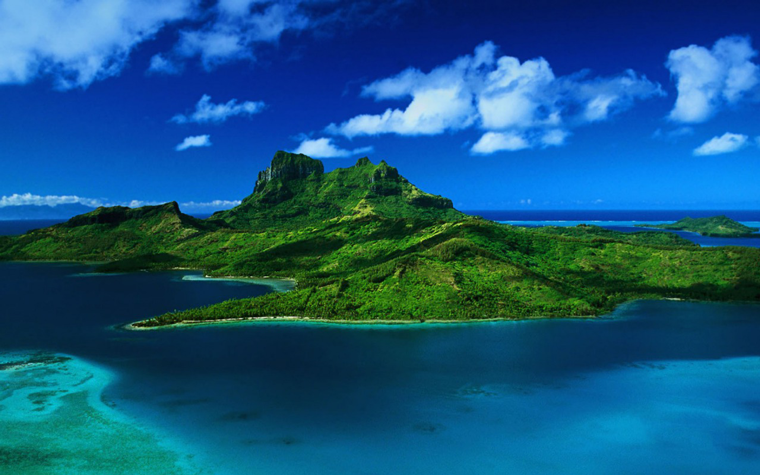 You will definitely love this stunning aerial view shot of Tropical Island where you can see some amazing and bright colors which complete the photograph.
Mount Everest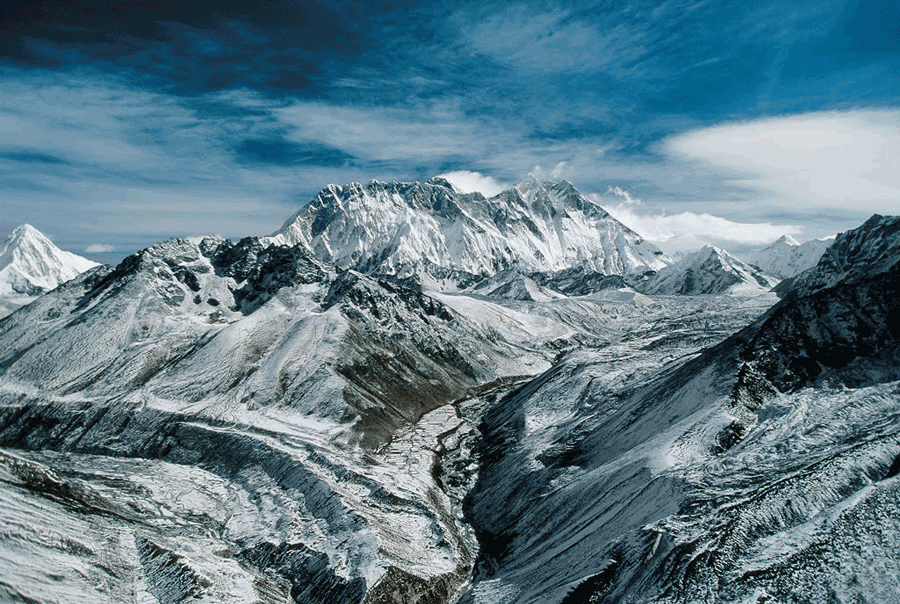 This is an aerial view shot of Mount Everest, Himalaya which is the highest mountains and is located on Nepal. This photograph is captured by Yann Arthus Bertrand.
Christmas lights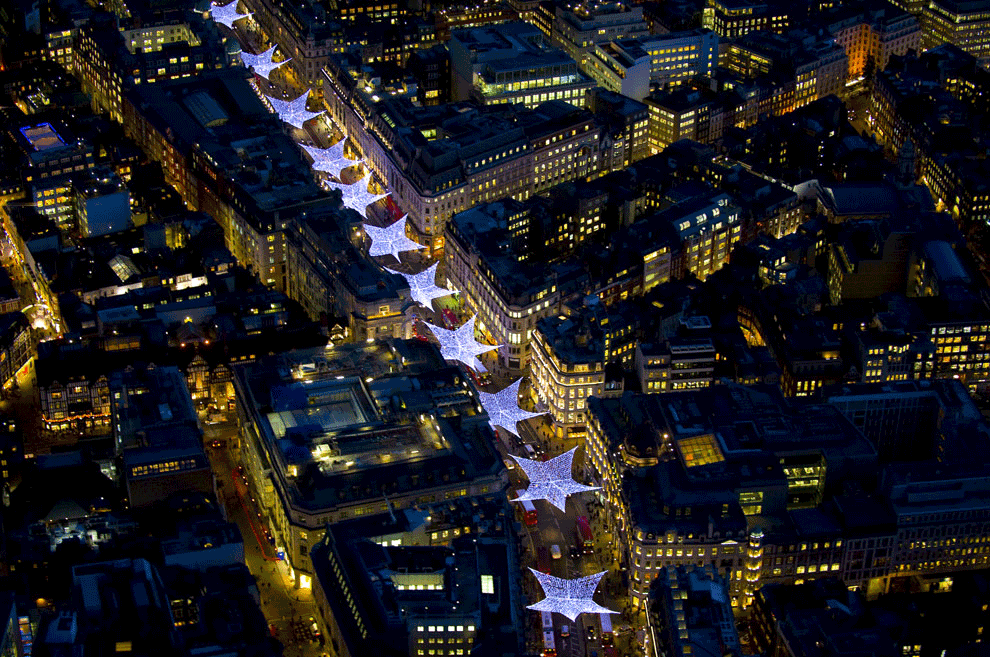 This aerial view shot of Christmas lights down Regents Street from Oxford Circus is taken by Jason Hawkes which looks super amazing.
Colors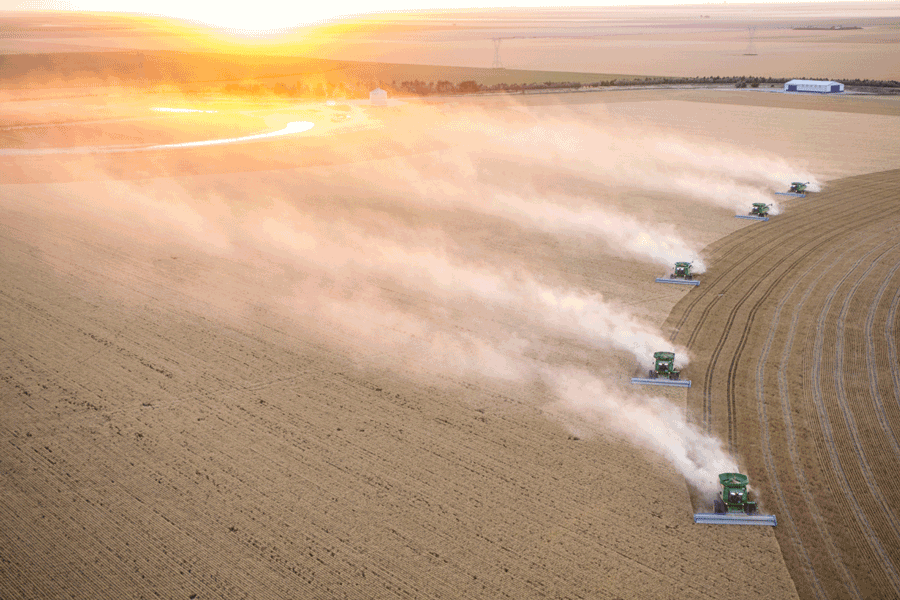 This gorgeous aerial view photo is taken by George Steinmetz where you can see the land is being filled with new seeds. You can also see some amazing colors of the sunset making it look amazing.
Mirny diamond mine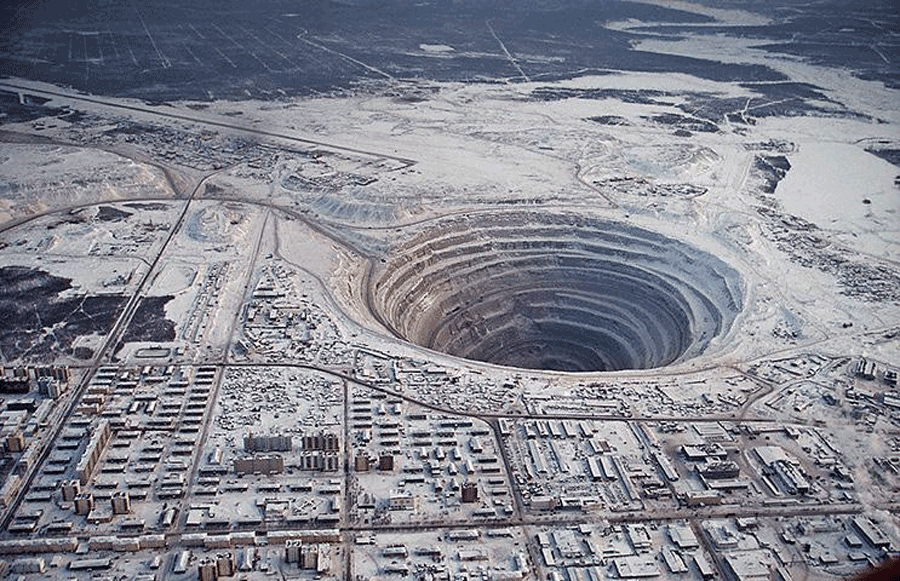 This is an aerial view example of Mirny diamond mine which has been taken from a height making all the surroundings visible.
Train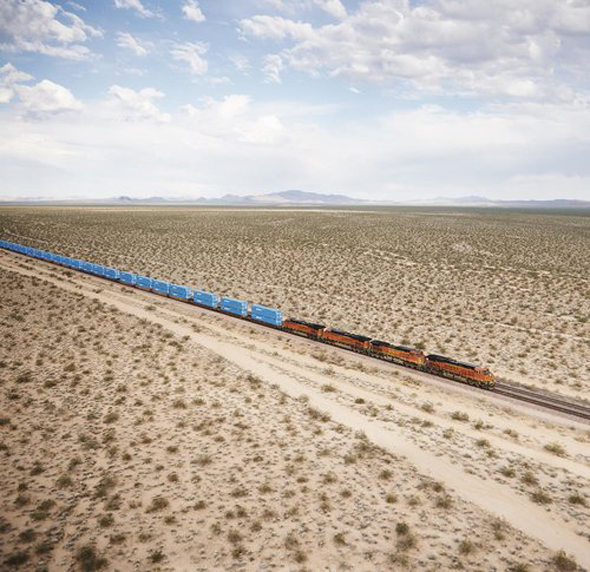 This is an aerial view shot of a train in a very desert like place. This photograph is taken by Cameron Davidson.