23 Modern Minimalist Website Examples
Minimal design has been the trend in the web designing world since many years. This trend has been loved by people all over the world since it has come out and is widely used to create websites. Designers build their websites with the idea of "Less is More" nowadays which leads them to making super impressive yet minimalist design websites.
Apart from the minimal design, the websites come bearing a lot of benefits like the speed of website increases, faster development, few server resources etc. The websites uses less graphical elements with more focus on fewer elements and typography options.
There are a lot of things you should keep in mind while you are designing a minimal website. You should always focus on effective typography where there should be less graphical elements. You should always keep a lot of white space or white background or any other light-colored background. You should try to use less and effective images that will make a good impression on your visitors. Another thing that is very important is choosing colors for you website. You should always choose a color that would not mess up your design and would look minimal.
Sometimes you need inspirations from other peoples work to get an idea of what you would like to make. You are always in search of some websites with minimal design which can help you in a lot of ways.
I have listed down 23 of the best websites which have a very simple, clean and minimal design and are super impressive with a little description. You can just click on the image or the "Link" to head over to the website.
Another Pony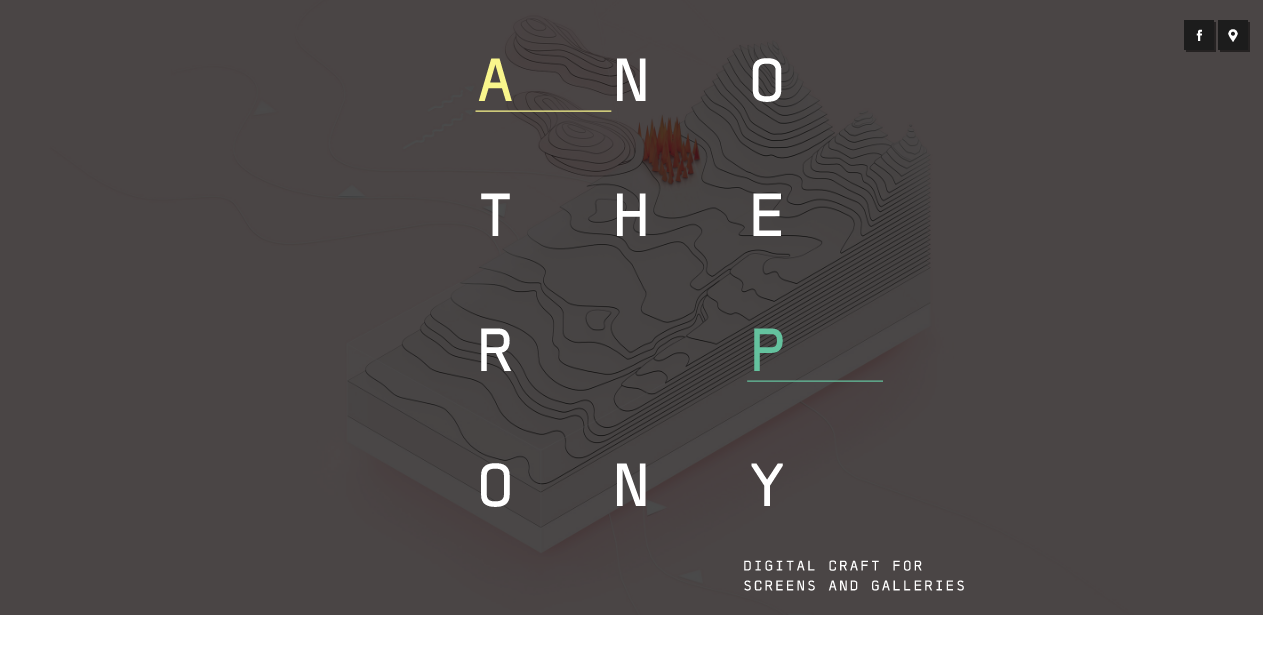 Another Pony is a website for a design studio with an extremely eye-catching design. It has beautiful typography with an amazing color selection making the whole design a very minimalist yet a creative one. The scrolling effect makes this website more fun to use. The photos are also well-organized giving it a very tidy and clean look.
Adam Andrascik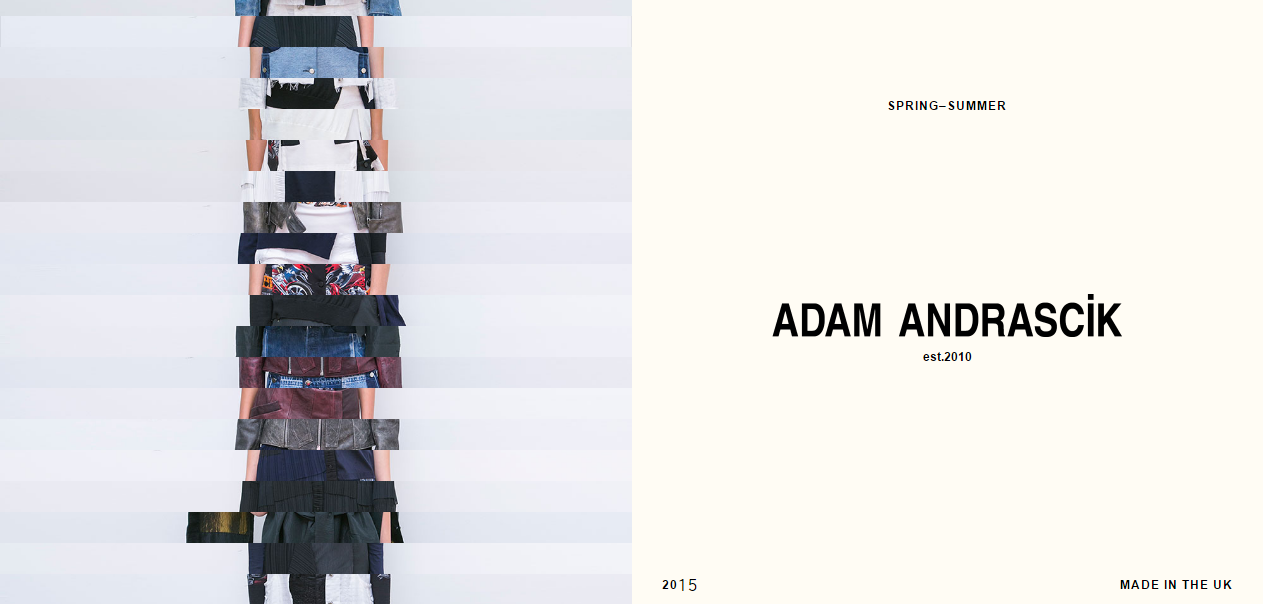 This is a very creative clothing brand website with tons of options but has a very minimalist and a clean design. You can see different sections which features the clothing collection from different years. Once you hover over the image you will be able to see lots of images changing while you move the cursor.
Control Films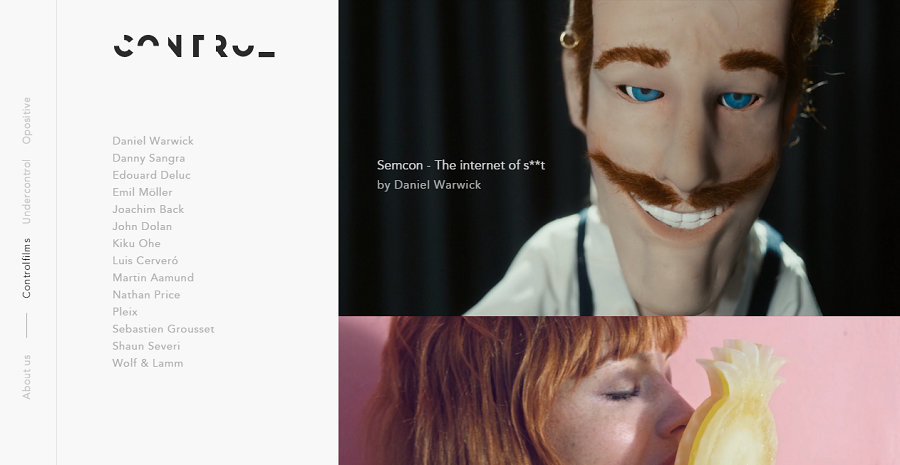 Control Films is another cool website with a striking and minimalist design where you can see full background image at the start and then you get to see different sections of menu on the left side and different project news on the right side of the screen. When you hover over any image the video stats playing which is pretty cool.
Leen Heyne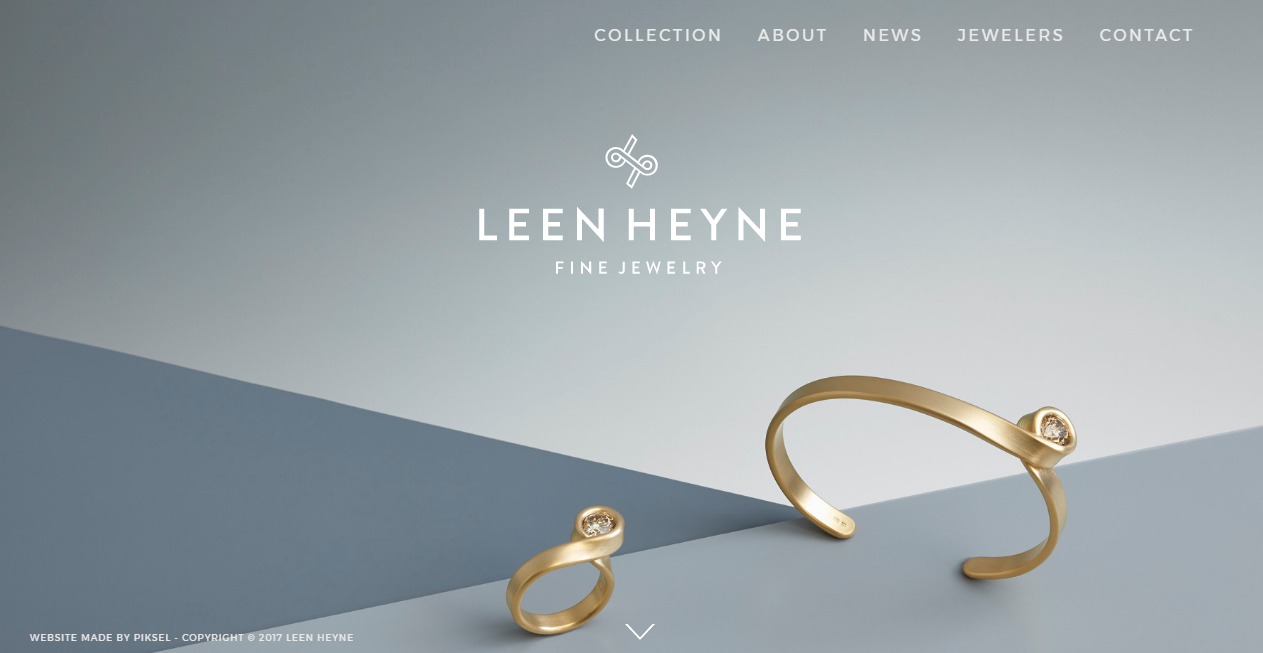 Leen Heyne has a very minimal website design where you will be able to see only the logo name and some jewelry pieces. You can brows the designs by just clicking the arrow button where you will see the specific products picture with a dark and light grey background.
The Lead Agency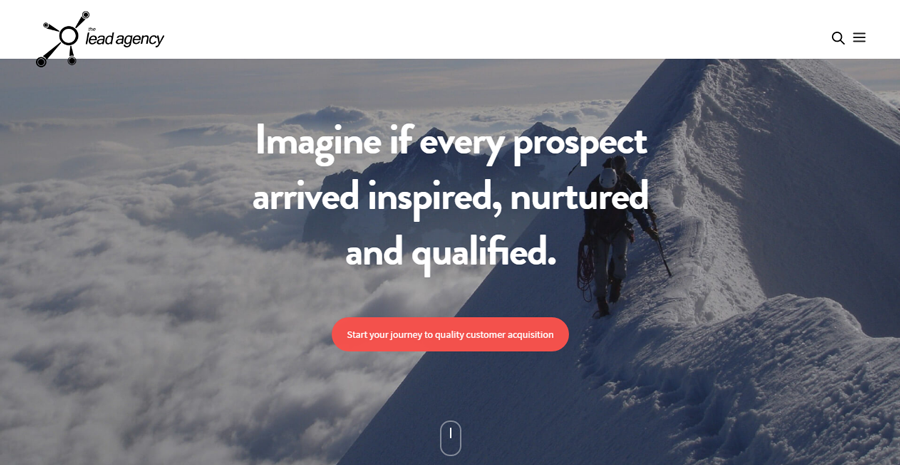 This website has a simple and clean design with beautiful typography. You can see a full width background image with some typography. As you go downwards, you will see more stuff which is organized in a very clean manner.
Nahel Moussi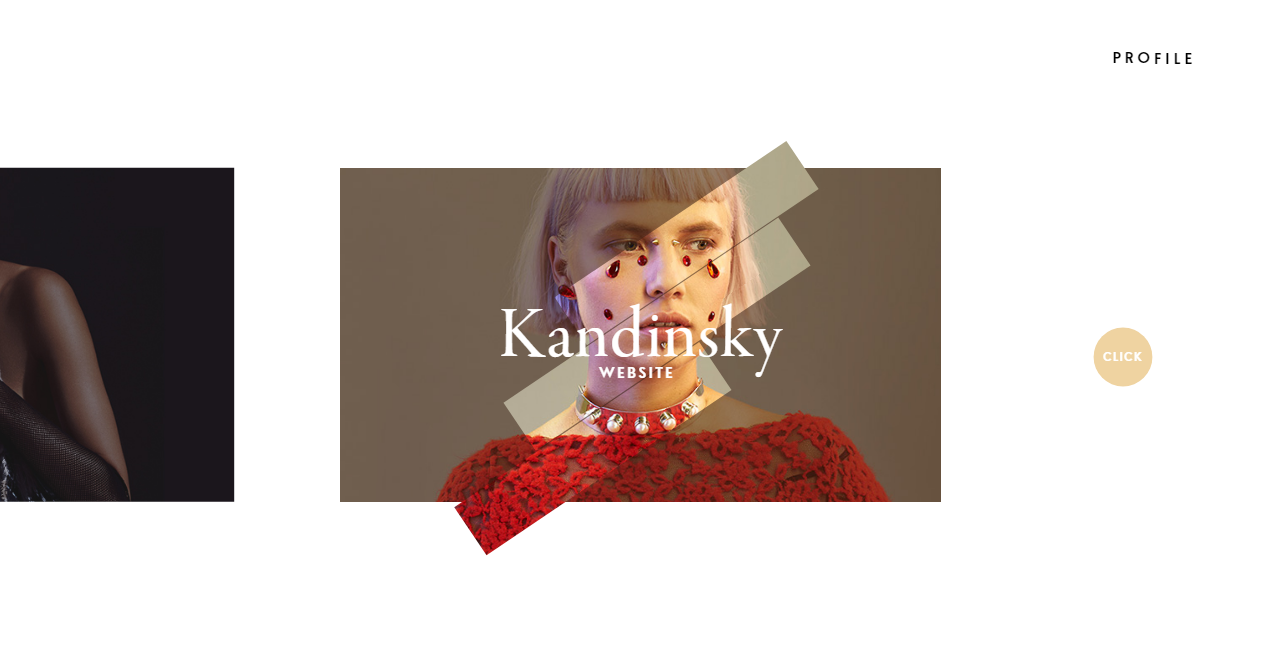 Nahel Moussi is a portfolio website which uses different techniques to keep its design attractive. It has featured image sliders with the name of project on them and just one button at the top right above the images.
Lars Tornøe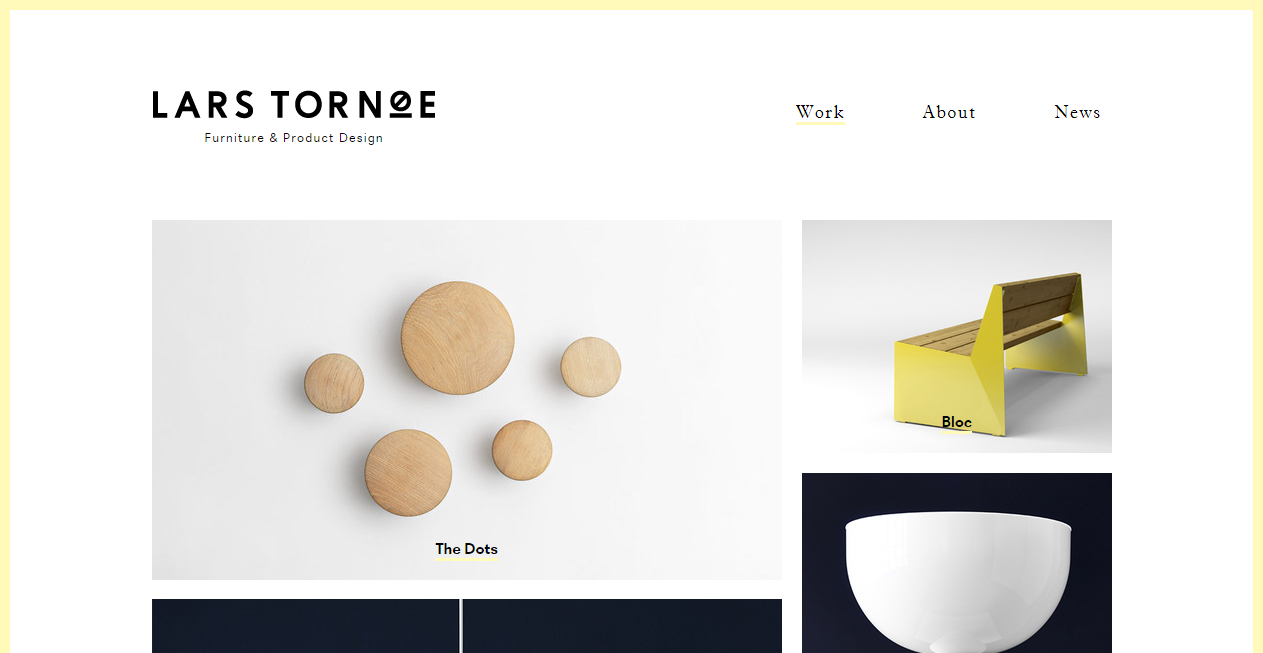 Lars Tornøe is a furniture and store design brand which has pretty creative website containing different images of items from the store in a a perfectly organized way on homepage. It also has a menu on the top right and a logo at the top left. You can click on the picture to further explore its description and minimal design.
Faculty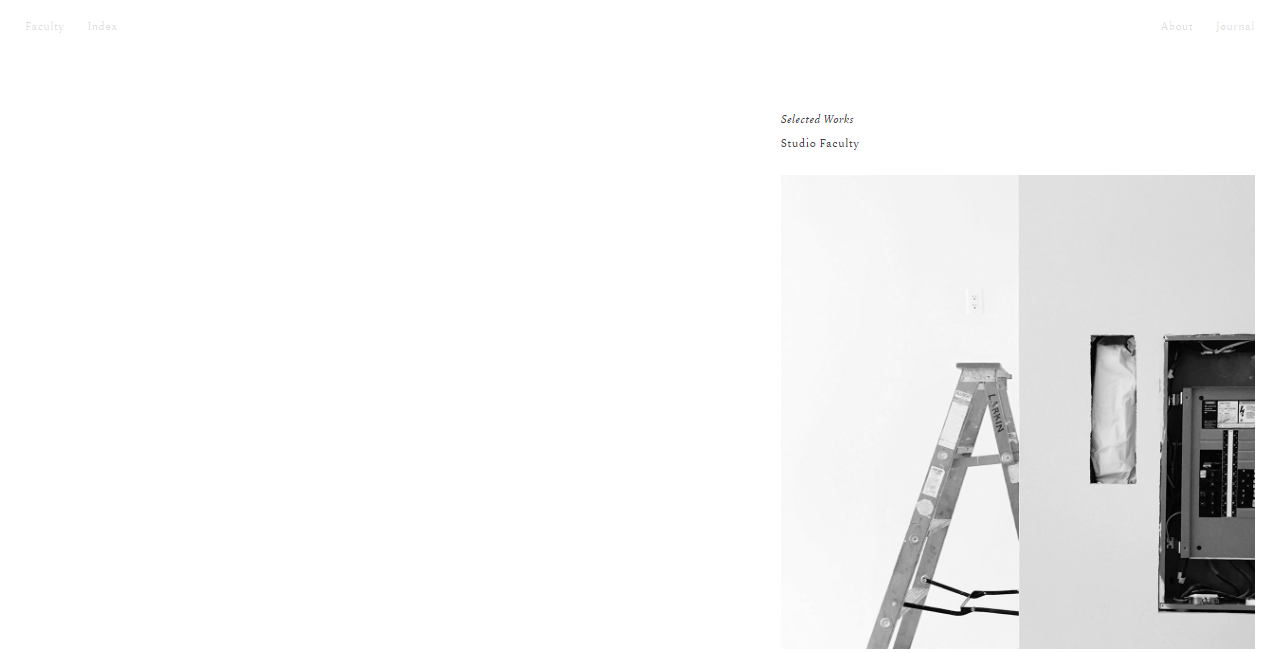 Here comes a website which has a very minimalist design where you will see a lot of white space. It only has some elements on its homepage with image on the right side. Once you click the image, it will take you to another white-spaced page containing different elements.
Matt Assez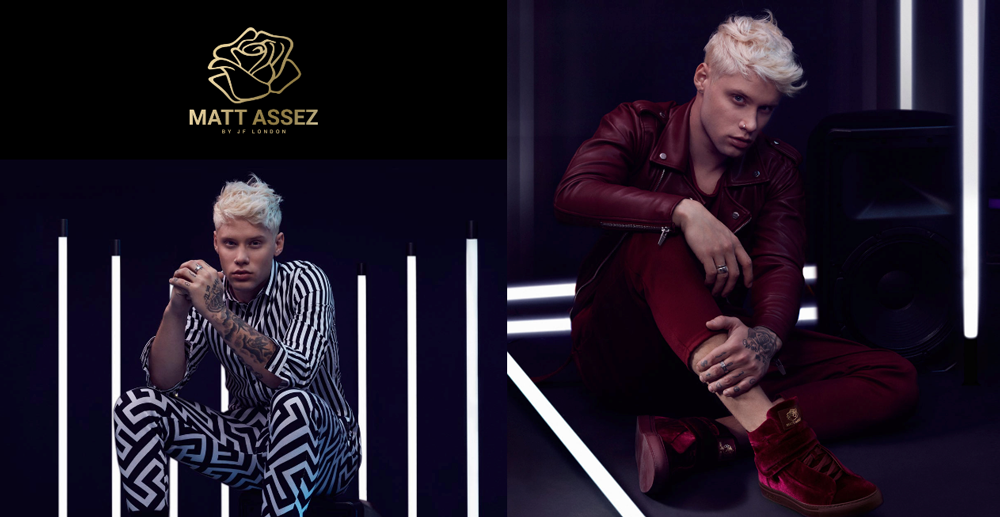 Matt Assez is a leading sneakers brand website with extremely beautiful and minimal design. You can only see some large images and brand logo on the home-screen where some text appears over them if you hover. You can just click on the image and the description about that specific product appears. It also has some beautiful sections for typography.
AYR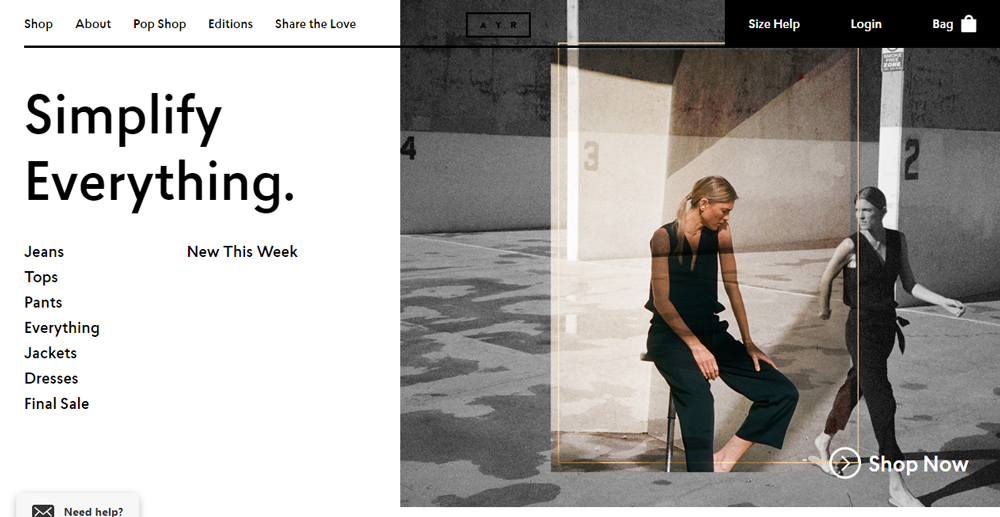 AYR is a clothing website which a minimalist and an eye-catching design. You will see a featured image with some typography elements on the website. You can click on the options you want and it will direct you to another page. It has white background on the typography part.
Angela Moore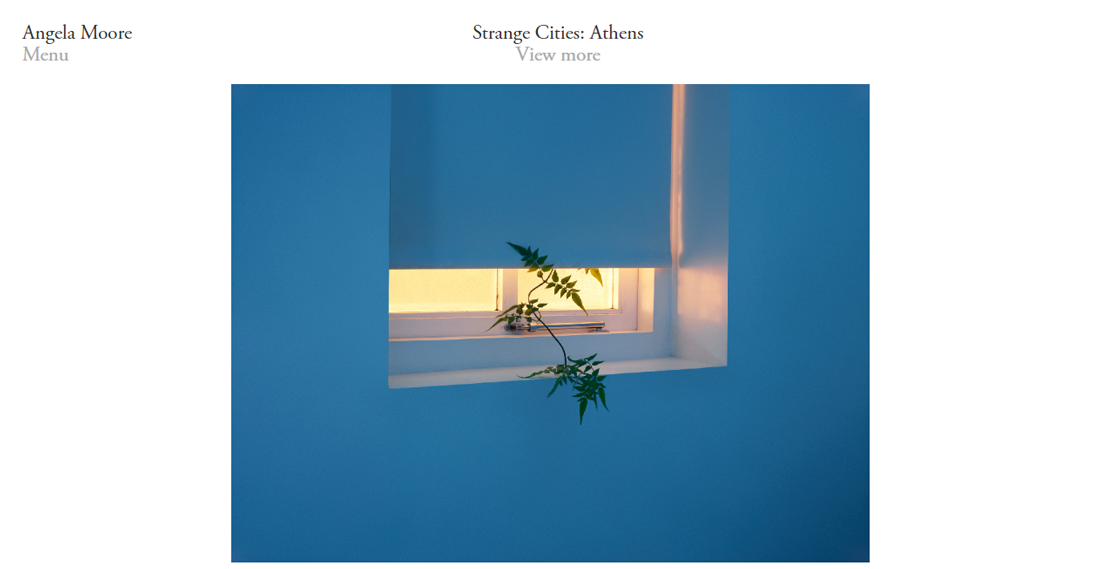 Here is a website Angela Moore where you will see quite a lot of white color on the homepage and a square image on the middle on homepage. It comes with a really clean design where you can select from the typography elements which will lead you to other pages. This website is definitely for people who don't want a messy design.
Haikure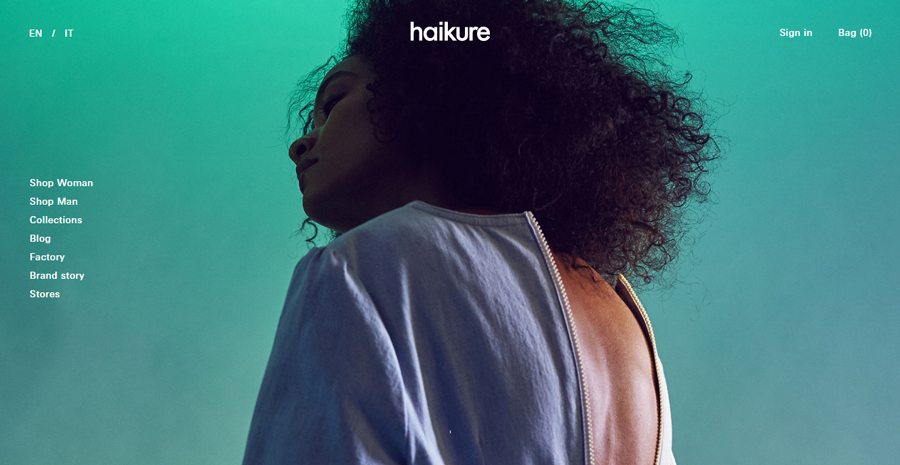 Here i present to you a website with a minimalist design but looks extremely impressive. It features a full-width background image which will definitely grab visitors attention. There are also some menu categories on the left sidebar of homepage and a little menu bar at the to right with tiny typography.
Made By Riley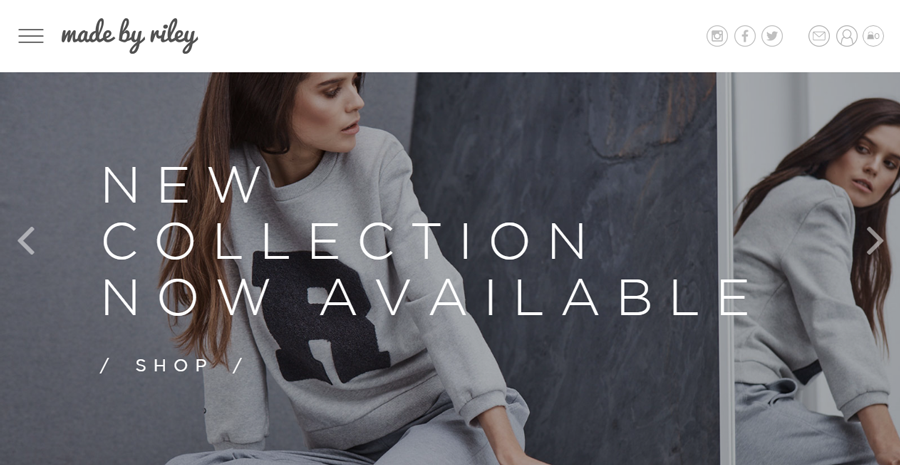 Made By Riley is a chic website where you can see different full-width slider images from the latest collection of this store. It has some icons on the top right above the images and a logo and hidden menu on the left top which appears with a great effect once clicked.
8PM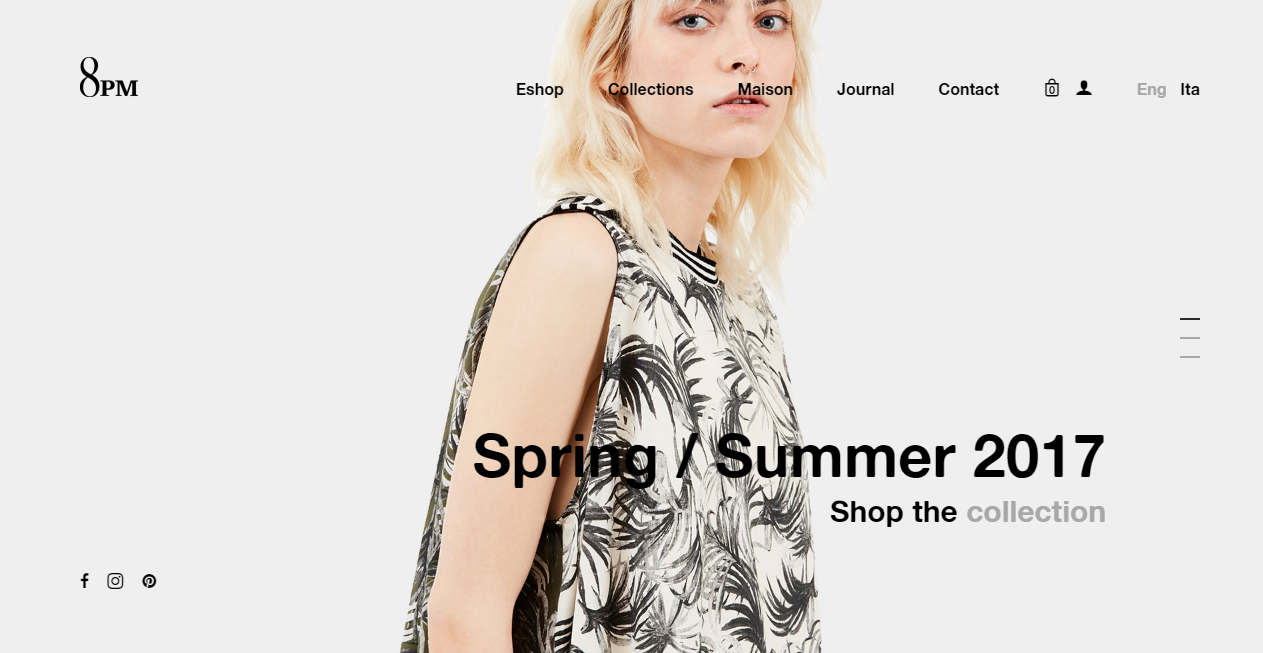 8PM is a clothing website which has a very classy design to keep its visitors hooked to it. You will see full background featured images slider on the homepage. You can also see the text written above the pictures which says the latest collection. It has a clean menu, logo and design which gives it a clean look.
Refinery29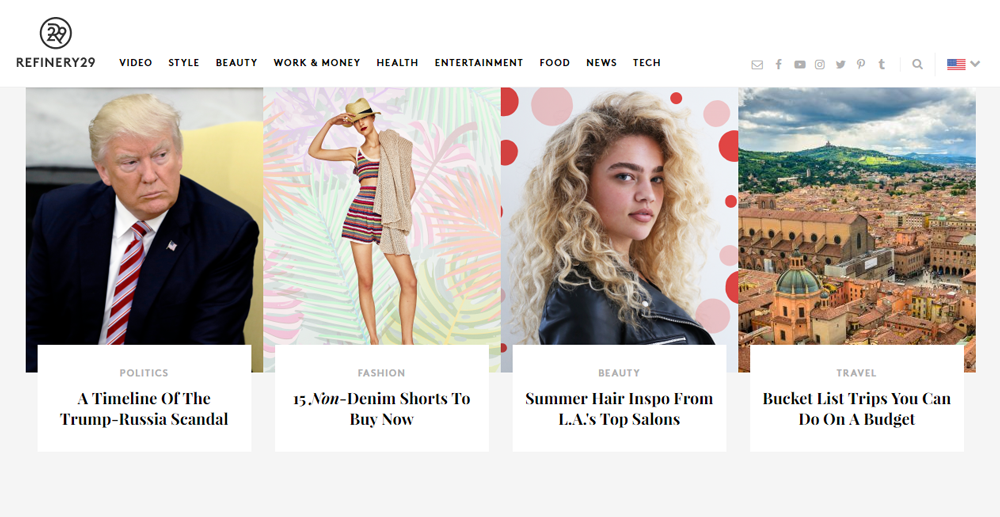 Refinery29 is another perfectly organized website which has a minimalist yet modern design. It has different categories of stories for you with images and a little description. There is a lot of white space background. It has some social media icons and a menu bar at the top which will further provide you with drop-down menus once you hover over it.
Callens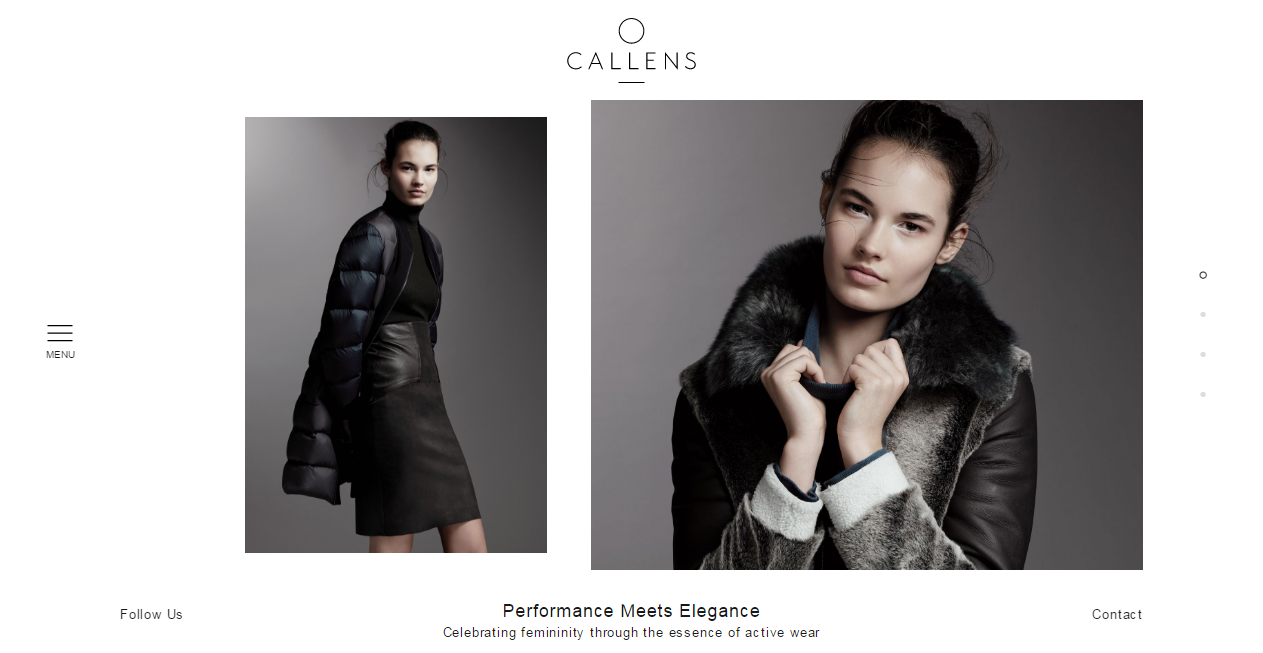 This women's clothing website will give you a fresh breathe of air with its white background all over. You can see some stunning images which pass over each other when you scroll down or up the homepage. The website only contains a beautiful logo in the middle of page and menu bar at the left side of the homepage which makes it look very trendy.
Bulgari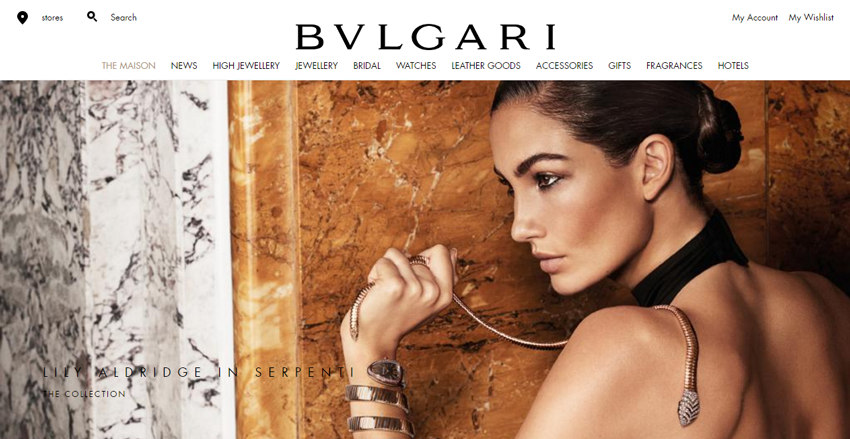 This leading Italian brand which is famous all over the world for its products has some amazing minimalist framework making it eye-catching. You will see a menu bar which contains all the categories of elements present in this website. The homepage features a full-width image and below it are different images of products from different categories. It also carries a white background making it look neat.
Erminando Aliaj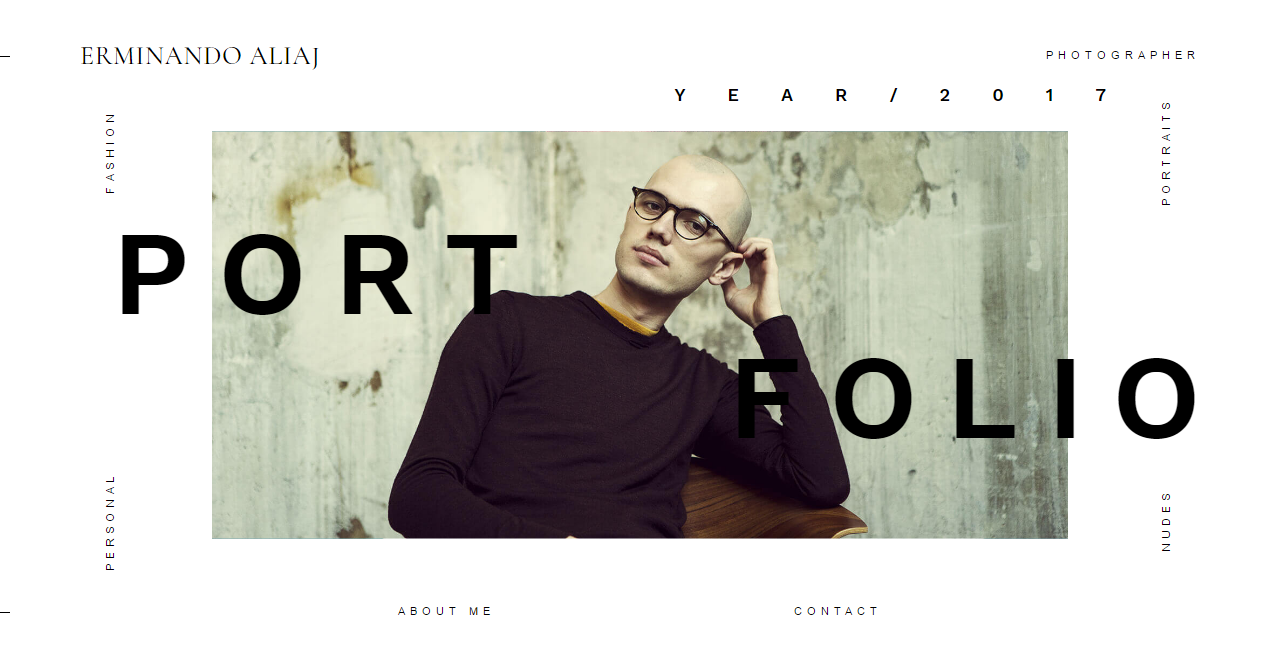 This is another great website with some very impressive techniques which also has animations when you open the website. You will only see featured images which change on the white background that makes it look super attractive. There are also some typography elements written here and there.
Margaux Gayet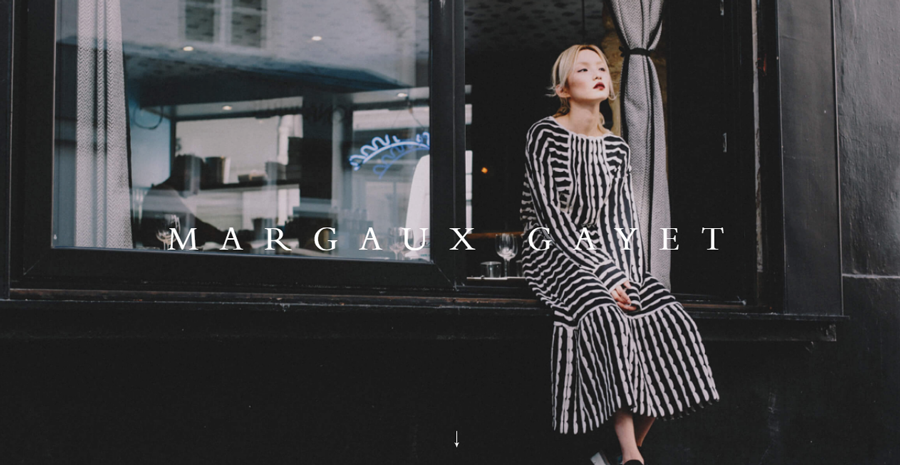 This super stunning website has a very minimal design where you will see a full background image and a logo on top of the image. There is absolutely nothing else on the homepage. When you click anywhere on the picture, you will be directed to a new page containing different typography section and image section.
Vietti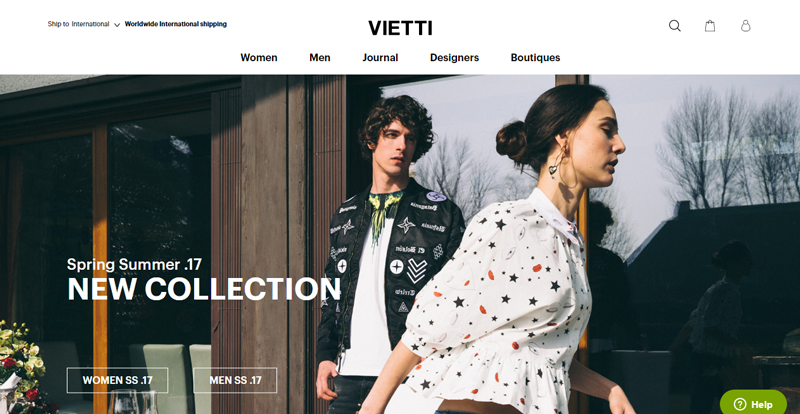 Vietti is a super amazing website which provides you with lot of information but a minimalist design. It is so appealing to the yes where you will see a full-width featured image and some typography sections, It has a white background and when you scroll down, you will see some more stunning images from their collection.
Nike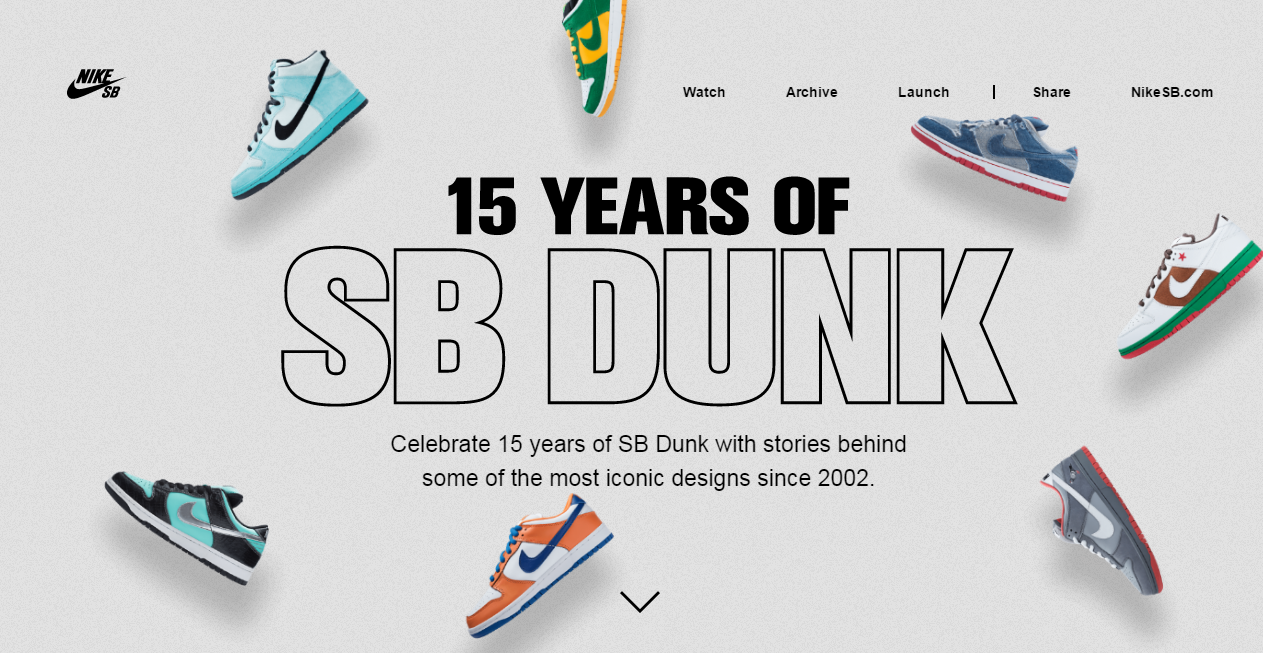 This website comes with super techniques to make this minimalist design a very appealing one to the visitors. It is a leading sneakers brand all over the world. When you open the homepage you will see some text written where it is surround by different sneakers which movie according to your mouse cursor movements. It also has a menu bar and when you go down you will be able to see a video.
Spectacles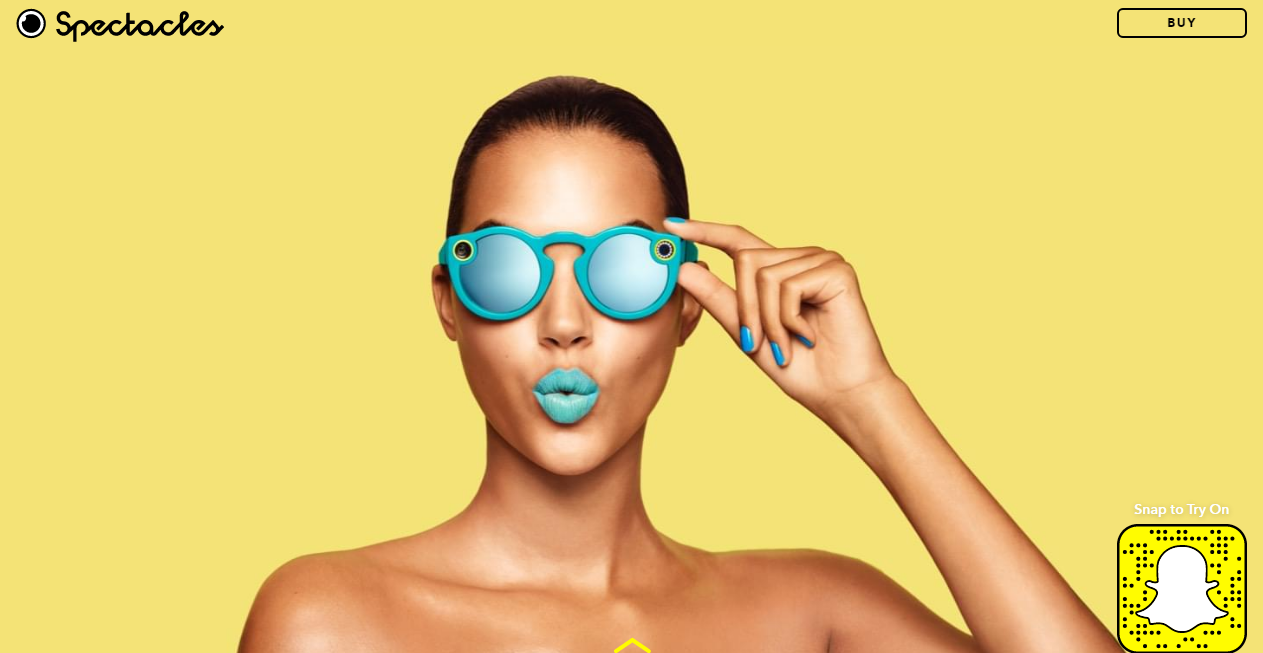 Here comes a very cool spectacles website which has a full-screen featured image slider with gorgeous images of different models wearing the specs. What you would see above the picture on homepage is a Snapchat icons the bottom right of image, logo on the top left and Buy option on the top right of the image. When you scroll down you will see the description and specifications about certain spectacles.
Natan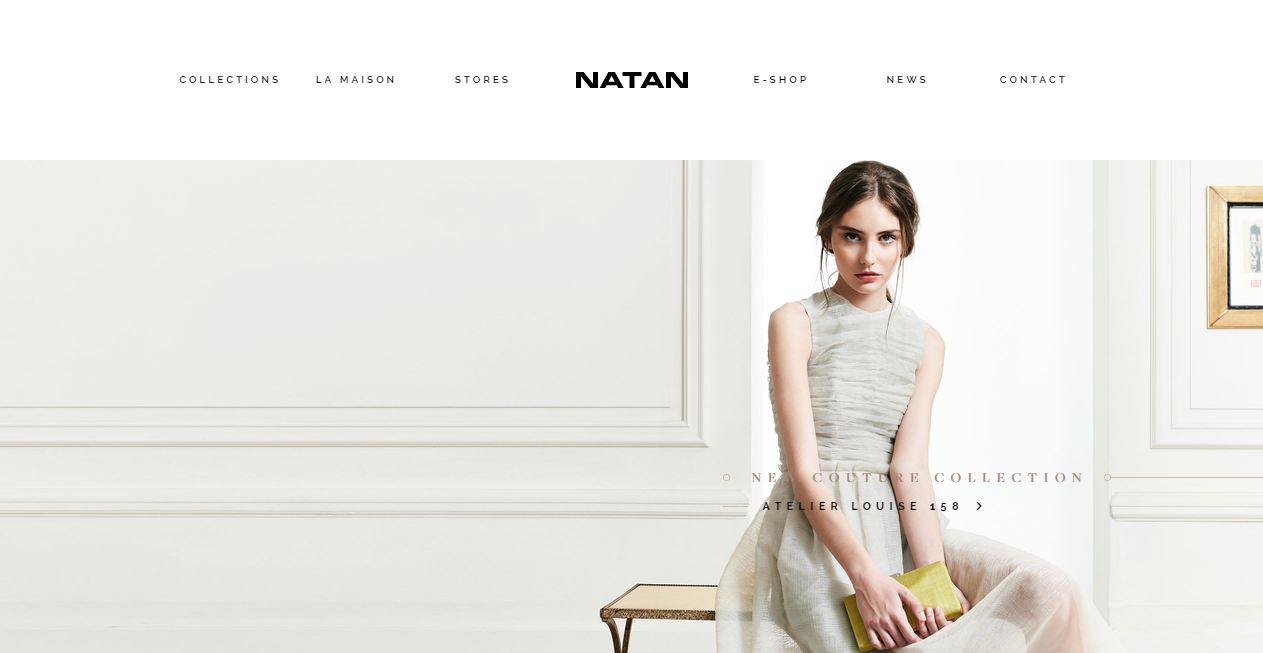 This is a clothing website which has a stunning web design with minimalist typography and design. You can see full-screen featured image slider on the homepage with some tiny text written over them. This is a very eye-catching theme which is also very informative. Once you scroll down, you will see different items from the store.