Email Outreach Strategies For Traditional Retailers
The e-commerce industry has been growing rapidly over the last few years but when the Coronavirus pandemic struck businesses had to adapt, quickly. This meant many moving their stores or services online and even offering click and collect services which they may not have previously done.
However, when making the move from traditional retail to the e-commerce world, there's a lot to consider and this can feel nerve-wracking if you've previously never operated your business online. The good news is there are some simple ways you can let your customers know about your new services, boost your online sales and keep in touch with your regulars – and email marketing plays a big part of this.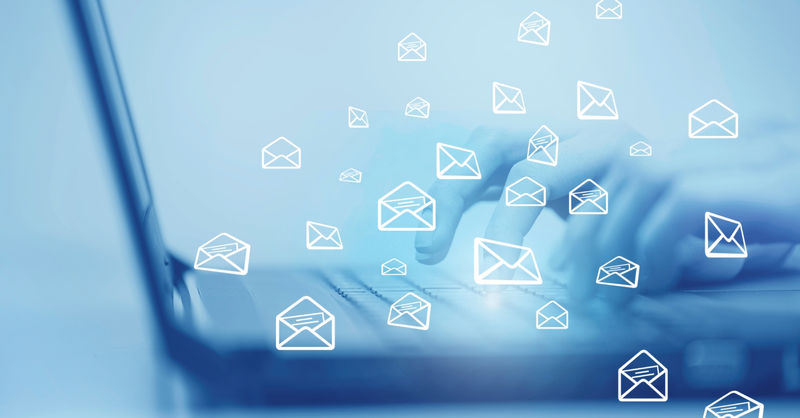 If email marketing is as new to you as the world of e-commerce, don't panic. Below, we've put together a guide on email outreach strategies that traditional retailers can use when moving their business online.
Encourage sign-ups
Before you can create and email marketing strategy there is one vital thing you need to do, build an email list. Some of the most simple and effective ways to do this include:
Letting your customers know you're moving online by putting up a sign or cards in your store and encouraging them to sign up
Placing a sign-up form on the home page and sidebar of your website
Running giveaways that encourage customers to sign up with their email addresses
Offering exclusive discounts and welcome discounts to those that sign up to your mailing list
Shouting about it on social media and letting followers know that you're moving your store online and encouraging them to sign up for exclusive offers and product launches
Once you've started building an email list you can begin to plan your email marketing strategy. With any e-commerce business, new to the online world or not, there are several key email campaigns that you should consider and templates that you should create. We're going to look at these in detail below.
Welcome emails
Once a customer or potential customer has signed up to your mailing list it's a nice idea to introduce yourself, even if they've shopped with you before in-store. Using automated services, you can set up welcome emails to send out automatically when someone signs up to your site. This is a relationship-building email designed not necessarily to make a sale but to tell people more about your business and encourage them to come back and visit you again. You might also wish to take this opportunity to encourage them to follow and engage with you on social media.
Post-purchase emails
Once someone has made a purchase from your store, send a follow-up email not just to confirm their purchase but to also thank them for supporting you. At this stage, you might also wish to include some recommended or similar products based on their recent purchase. This can help to drive more sales in the future and offers a tailored approach which most consumers prefer.
Promotional emails and special offers
Though emails don't always need to be promotional (as some can just be about making relationships) you'd be missing a trick if you didn't try and motivate customers to shop with you again. This is where promotional emails come in. By offering exclusive discounts to email subscribers or even by simply sending them emails outlining your latest deals, you could help to boost your sales.
Think about it, someone's scrolling through their email and they see 25% off in their inbox. They might not have intended to shop with you that day but who can resist a bargain? Just remember to include pictures of the products, links back to your site and if you require subscribers to enter a discount code at the checkout, make sure this is very clear and visible in your email.
This strategy can be even more effective if you personalise your emails by offering discounts or products specific to them and based on their past activity.
Review request emails
Once you've built relationships with your customers and they've made a number of purchases with you, it could be time to pop them a review request. If you've successfully created a strong relationship and your customers are always satisfied with your service, it's likely that they'll be happy to set aside a few minutes to leave you a review. You could even incentivise them to do so, perhaps offering a one-off discount for leaving a review. This can be a great way to find out what people think of your business and acquire reviews that convince others to potentially shop with you in the future.
Time-sensitive emails
One way to encourage consumers to act quickly is to offer a flash sale or a discount code that only lasts a certain amount of time. By creating a sense of urgency, customers can be persuaded to make the sale quickly before the offer runs out. For example, you might want to include subject lines like 'limited time' or 'exclusive offer' this can quickly push consumers into making your desired action.
Abandoned cart emails
The last email on the list is the abandoned cart (basket) email. When someone abandons their cart and doesn't complete their purchase it's usually because they've got distracted or they've thought better of parting with their cash at that particular moment. In these cases, you have a narrow window to re-engage them and to convince them to go back and buy the goods. An email can be the perfect way to do this.
You've probably seen these types of emails before; they simply remind you that your goods are there and waiting for you in your basket. Getting the email out within the first 24-hour is crucial – any longer and the customer may have talked themselves out of it. By getting to them quickly, you might be the final push they needed to convince them to make the purchase.
Written by Sarah McCann, Blog Editor at Irish Parcels. Compare courier services and find the best one for your needs.