How to Make Your WordPress Site Look Great and Attract More Visitors
If you are a business owner, chances are that you have a WordPress website. With WordPress, you can get a free domain and website, so there is no need to sign up for hosting. Gone are the days when you had to contact a developer to build you an online platform from scratch and struggle to get your website hosted on the Internet. Nowadays, you can write better content and have a fully-optimized site in a matter of minutes. Using WordPress does not necessarily guarantee success, yet it brings you closer to success. if you want to attract more visitors, customize the look of your site.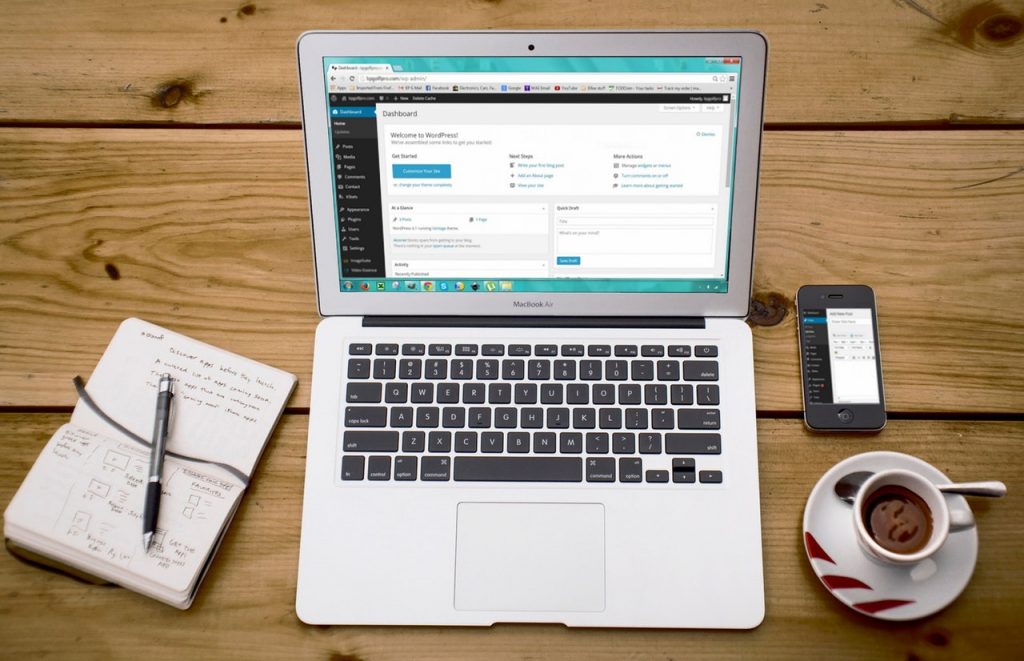 Here are some simple tricks you can use to give your site a makeover. You will stand out better than the average.
Choose a beautiful and attractive theme
The theme represents the skin of the website ? in other words, the overall look. It includes aspects like the color scheme, style elements, widget locations and layout. If you want to grab people?s attention, change the design of the online platform. Finding free WordPress themes is unlikely to be difficult. The only challenge is finding the right ?skin? for your site. You can choose from numerous themes from the WordPress Theme Directory. If you are not happy with the selection. Invest in premium themes. They come with dedicated support. You pay once for the theme and can use it for as long as you like. The main disadvantage is that premium themes have too many features, most of which you do not even need.
When choosing a beautiful and attractive WordPress theme, keep in mind the following points:
Decide what features you want from the get-go: Make a list of features that you want. Thanks to the WordPress Feature Filter, you can easily search for themes based on your requirements. The most important features to take into account are multiple page style, responsive design, SEO, and mobile-friendliness.
Avoid bloated themes: Bloated themes are not good for business. They are feature-rich, so the performance of the website can be affected. Do not choose a WordPress theme that is bloated with unnecessary code or features. What you want is a contemporary theme that functions well and meets your business requirements.
Consider the supported plugins: Many functions can be added to the WordPress site. The plugins make it possible to do anything you want. When selecting a skin for the website, ensure it supports popular plugins like WordFence or Google XML Sitemaps.
Add media and interactive elements
It is a good idea to insert media into posts and pages. Even though content is king, images increase the overall user experience, providing a clear picture. Take advantage of high-quality images when it comes down to converting leads. Media will make it easier for visitors to discover the features and sections of your site. Take inspiration from various designs from various sources. eLearning platforms that facilitate knowledge transfer are a great example. They include several types of multimedia content, such as audios, videos, podcasts, slideshows, and image galleries. The point is that you need to use images, as well as interactive elements. It will enhance your brand?s recognition.
Adding images in WordPress is not complicated. All you have to do is prepare the image you want to insert into the posts and pages, position the cursor in the content, where the media fil will be added, and click the Add Media button. Make sure to adjust the title, caption, description, alignment, link URL, and size before uploading the .jpg image. Adding interactive elements is a completely different story. If you wish to share presentations or quizzes, make sure to get the right plug-ins. Most importantly, make sure there are no conflicting scripts. You are lucky because there are many options out there. Hopefully, you will find what you are looking for immediately.
Update the content
If you want to increase the chances of getting a higher ranking and drawing more visitors to your website, update the content. Your WordPress site should never be stagnant. Having fresh content is of the essence. People who visit your site do not want to see content from a couple of years ago. Offer plenty of information about the latest products, options, industry standards, and so on and so forth. People place a great deal of importance on fresh content. They want and even expect updated content. Needless to say, you cannot afford to let site visitors down. You can add new content in two formats: Page or Post. Add new information to pages like About Us, Contact, etc. Content that is time-relevant should be displayed in chronological order.
To edit WordPress content, you have to:
Log into WordPress back-end: The admin area provides you access to all the sections within the website. Enter the username and password so that you?ll be able to make modifications.
Go to the Pages section: Add whatever content you want to the pages. To see all the existing pages, click All Pages. If you would like to add a new page, click Add.
Edit the page: Edit as required and simply click the Update button. If you do not do this, the changes will not be saved and you will have to do the work all over again.
Put your business logo as a graphic
A logo grabs attention, which is important taking into account that attention spans are short nowadays. The business logo makes a good first impression. It is the first thing that site visitors see and invites them to learn more about the company. The logo is not just a simple icon. Log into the WordPress dashboard and go to the Appearance tab. Identify the option that enables you to upload an image. The good news is that most themes have suggestions for logos. Upload the file onto the Dashboard and click the Save Changes button. The logo will display perfectly in the theme. Just so you know, you can add the logo to the login page too.