Content Design In WordPress And Why It Is Important
In most companies, content marketers and web designers try to do their best and deliver great results. But, unfortunately, thousands of projects fail every year. Do you wonder why?
As a rule, marketers are focused on content production, while web developers are focused on design. They ignore the importance of collaboration and content design. And, as a result, they create beautiful design and valuable content, which do not match each other.
If you want your project to succeed, read this article. Learn more about content design in WordPress to avoid big mistakes.
Why content design is important?
Try to imagine the most beautiful engagement ring in the world. Can you describe the shape of the diamond and the style of the setting? Everything about this ring is just perfect, isn't it?
When it comes to web design, it's important to understand that content is a diamond and design is a setting. People choose a diamond first and then select a suitable setting.
If you want to create a website that will work smoothly, you should build a content marketing strategy first. And only after that, you should start working on web design. It is the only way to ensure that your "diamond" will fit the "setting."
How to create a winning content design?
Do you want to make your websites to stand out on the web? Here is a short guide for you. Use the following recommendations to create an outstanding content design.
Analyze your target audience and its online behavior
Now it's time to answer a few critical questions. Who visits your website? And what type of content attracts visitors the most? It will help you to set the right prioritize and put the most valuable content first.
Let's take a look at the website of U.S. Citizenship and Immigration Service (USCIS). Content design of this site is just perfect. Once visitors come to this website, they can access any information fast and easily.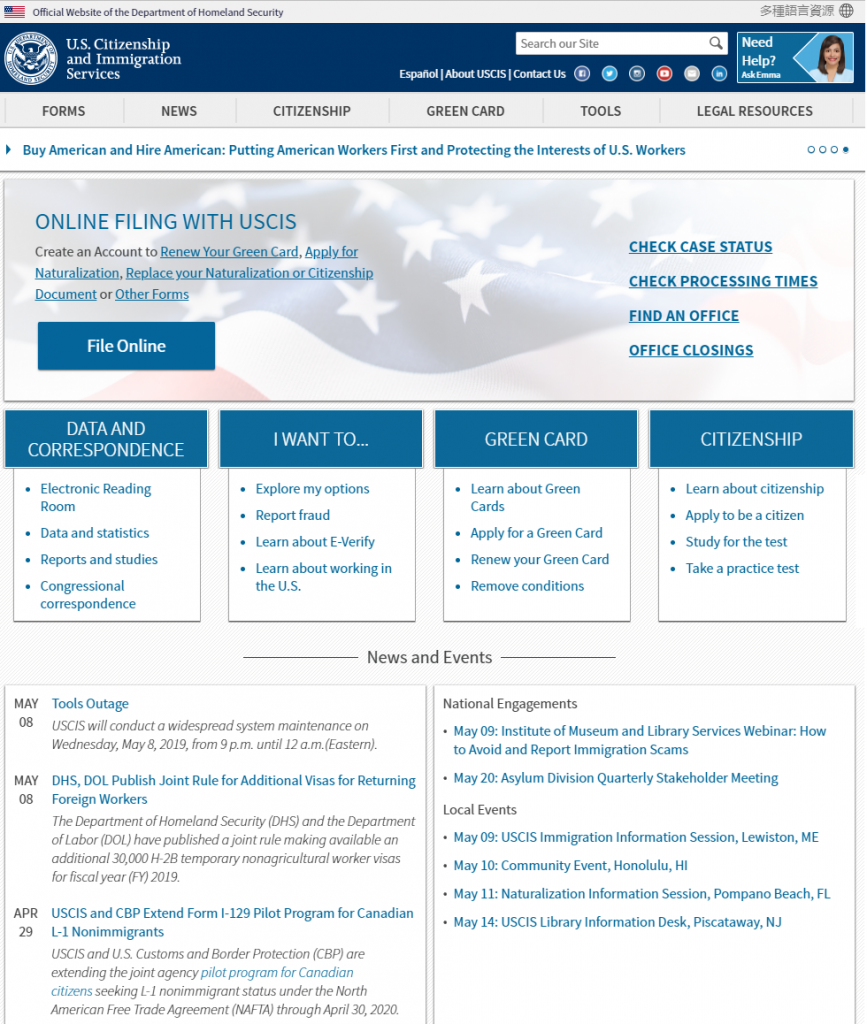 Screenshot source: https://www.uscis.gov
So who visit this site and why?
Immigrants and Green Card holders visit USCIS website to get specific information about the cases they have already filed. For instance, they try to find an office, check case status, etc.
Immigrants and Green Card holders use this site to get general information related to Green Cards, applying process, citizenship test, etc.
Government workers and lawyers visit the website to check the latest news, events, and updates.
Now, imagine yourself as a Green Card holder, who wants to take a free citizenship practice tests. Take a glance at the USICS site. How many seconds do you need to find the necessary information? It's highly likely that you need less ten seconds.
As you can see from the example given, it's important to understand what users expect from your WordPress site. If you want to get more information about the user's journey, do the following:
Analyze statistics. Pay attention to the most visited pages and entry and exit points.
Conduct interviews with the users. Let them explain what content they expect to find on your site.
Build a comprehensive content marketing strategy
Once you have a good understanding of users' preferences, you can start crafting a content marketing strategy. You should take the following steps:
Decide what content to produce: articles, images, videos, infographics, etc.
Hire professional content creators.
Read reviews of top paper writers' services to find experts in editing and proofreading.
Create a content calendar.
Pick online tools and services for content creation and curation.
Choose the most suitable design layout
Finally, it's time to select a website layout that will present your content in the most favorable light. To make the right choice, do the following:
Check readability. Even if your home page contains lots of content, make sure that every single word is easy-to-read. Avoid using curvy fonts. Make sure that the size of the font is not too small.
Keep it simple. Eliminate unnecessary elements that may distract or confuse visitors.
Create a mobile-first responsive design. Make sure that your website will look great on small screens and load fast on mobile devices of any type.
Choose a plain background. Avoid using bright colors that may irritate the website's visitors.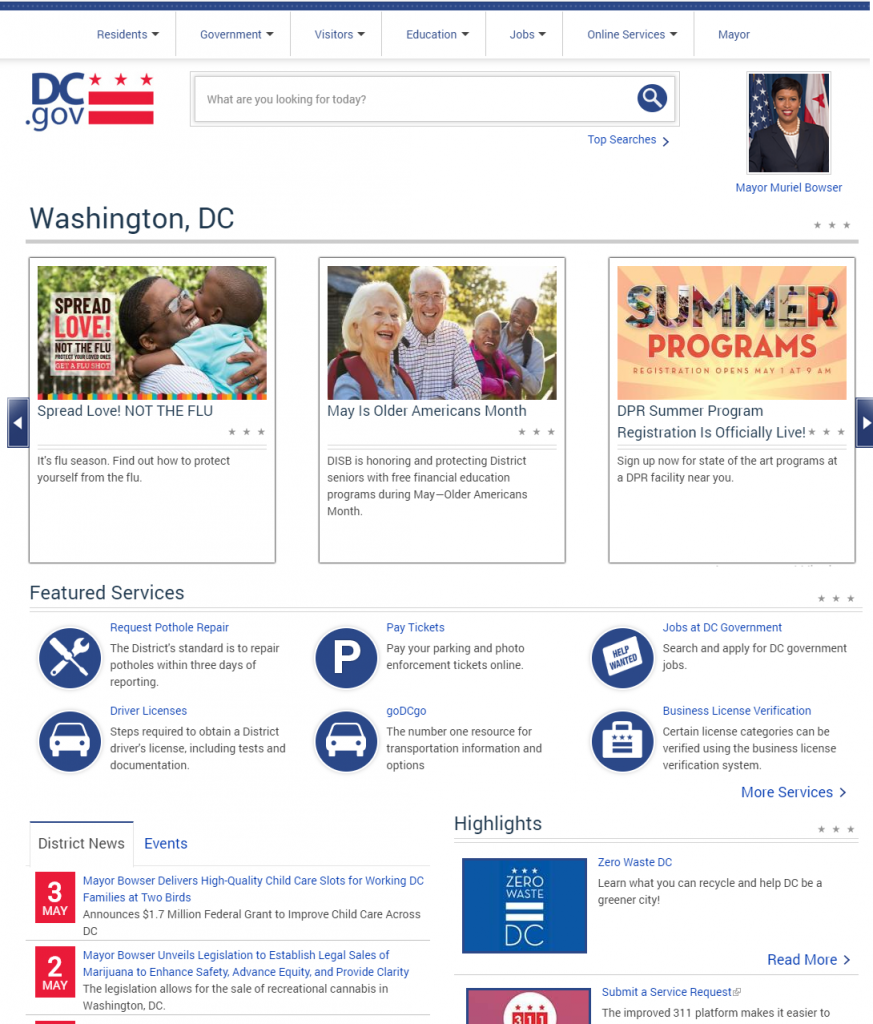 Screenshot source: https://dc.gov
In conclusion
Now you know that content design in WordPress is crucially important. Don't hesitate to follow the recommendations given in this article. Change your approach to content design, and you will take the performance of your website to the next level.
BIO: Steven is a freelance content creator and editor at Ratedbystudents. He loves everything about emerging technologies and blogging. He is writing a book that will help web designers to get a deeper understanding of modern content marketing. Steven describes himself as a traveler, dog lover, and coffee addict.