28 Stunning Nature Wallpapers For Your Desktops
Nature is something which is involved in our day-to-day lives. We get to see beautiful colors of nature every single day. When you think of the word beauty, nature comes to your mind with its never-ending colors. It can include anything like sunset, trees, sea, birds etc. People are always finding an escape from their busy routine to go to a place where they can experience nature to the fullest. It gives you a refreshing feeling and freshens up your mind instantly.
While selecting wallpapers for your desktops you should also keep in mind to select the photo according to your screen size so that it fits perfectly. Everybody has a different choice for what they want their desktop screens to look like. Some people like to keep bright wallpapers while some people prefer dark shades. Some people like their screens wallpapers to be from sports, technology, abstract etc. If you are looking for the best nature wallpapers then you are going to love this post.
Now, if you want to keep nature wallpapers on your screens then you have to do some research which might consume your time. There are plenty of websites on the web which provide you with so many photos related to nature. The main problem is some of the websites have very silly photos or photos with bad resolution that you cannot even use as wallpaper. So, I have hand-picked 28 of the most amazing wallpapers that you can use and make your desktops feel lively again. Also you can download these HD wallpapers free which is pretty amazing.
Rough Sea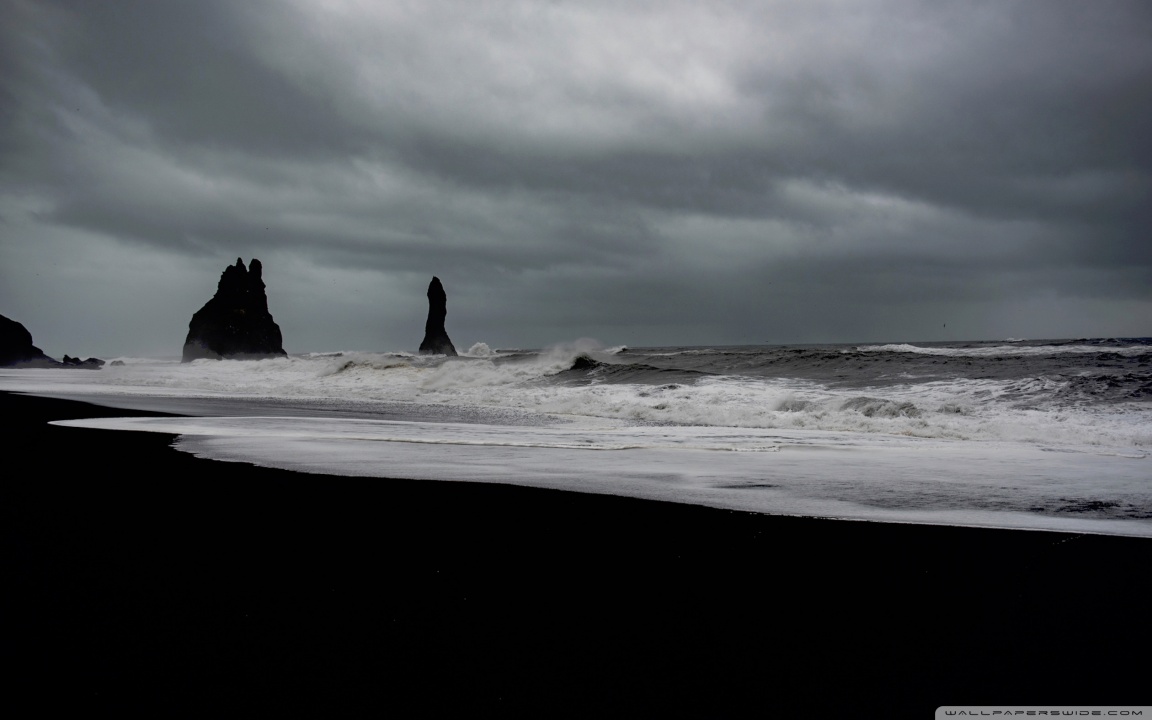 This is a perfect wallpaper for people who are not very fond of bright and colorful pictures. Here's a picture of the rough sea with the most beautiful and dark colors that make the whole nature scene look extra ordinary.
Red Forest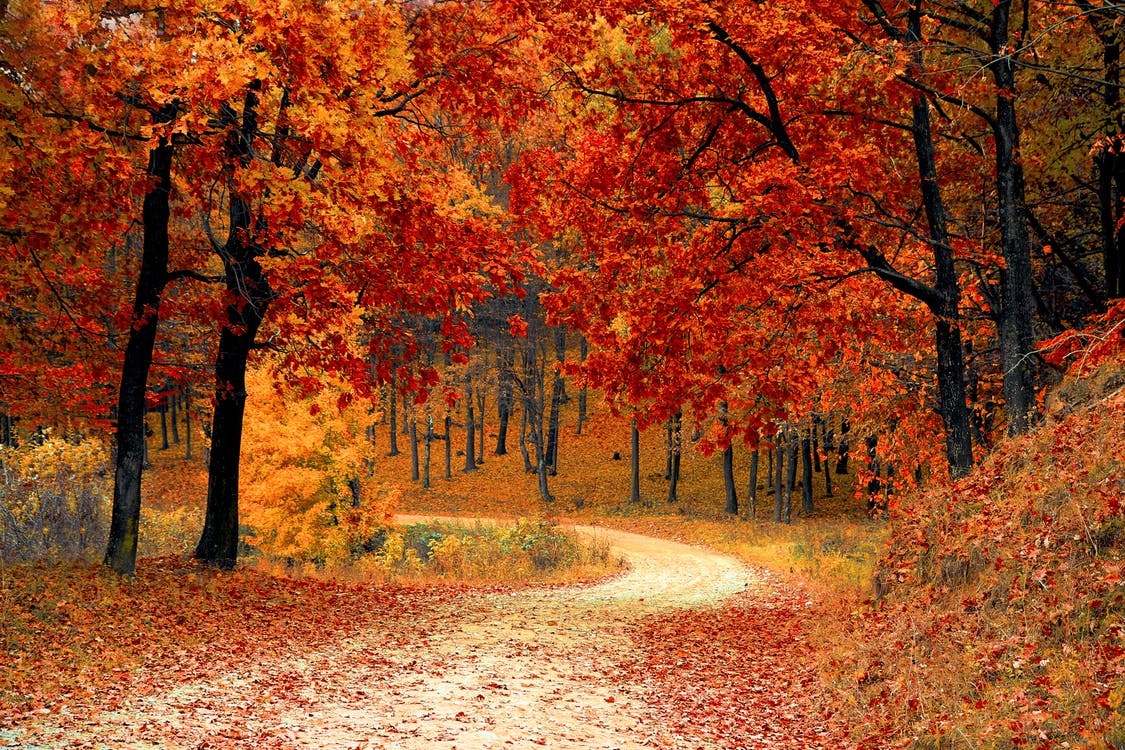 This picture is definitely a sight for the sore eyes. With its most beautiful colors and the autumn season feels where the trees have fallen from the trees make the whole nature scene beautiful and will make you want to stare at your screen for long.
Magical Sunset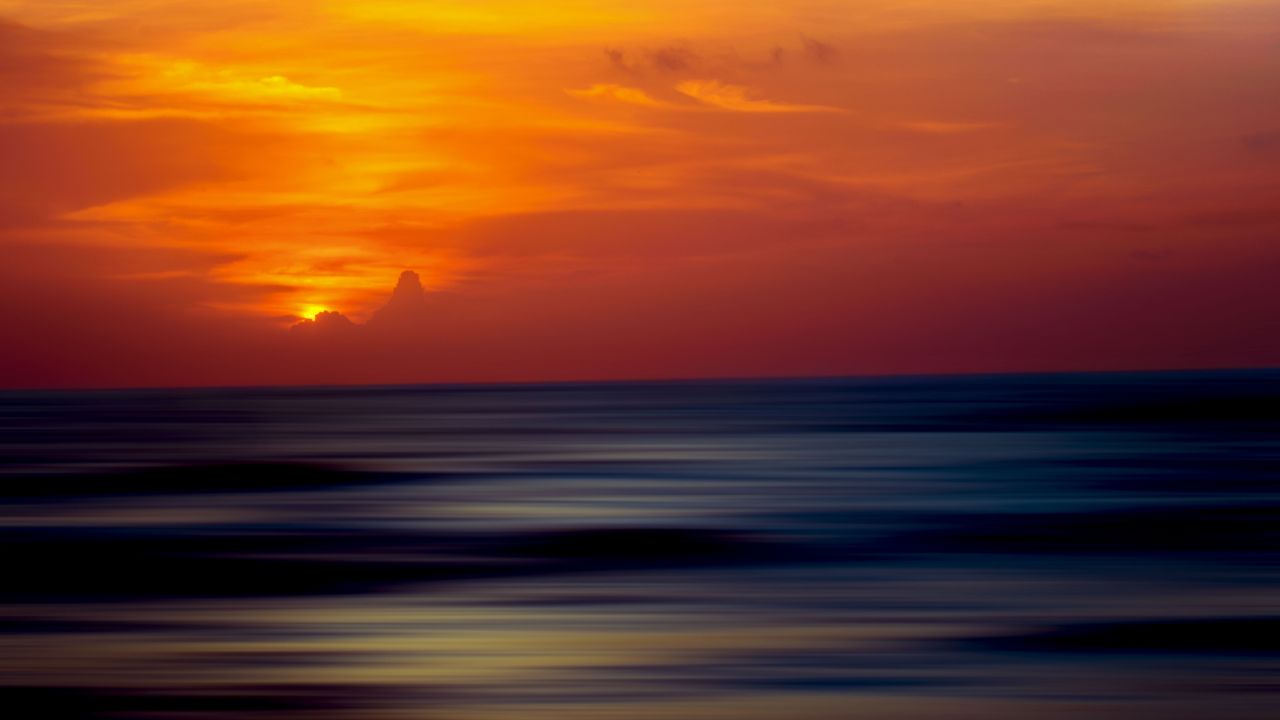 Who in the world is not a fan of sunsets? Well, seeing a sunset in real life can bring in a lot of magical moments with itself and also if you set it on your desktop screens, it is going to make it super beautiful.
Sunflower Field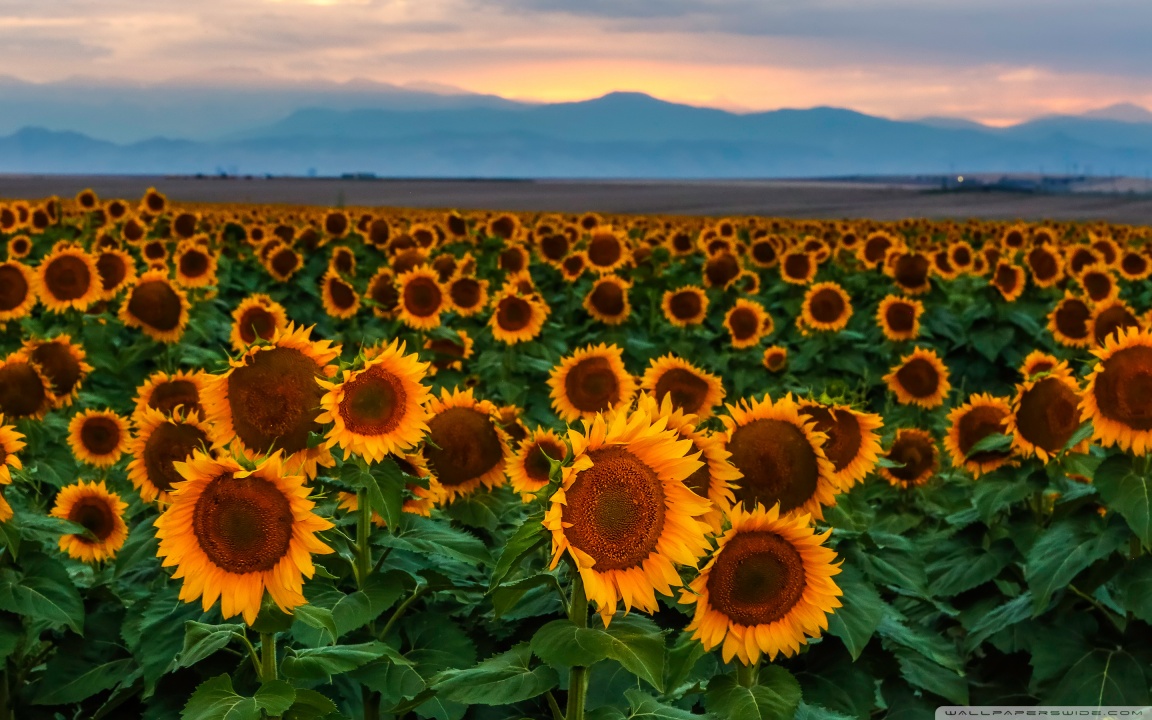 Here is a another gorgeous wallpaper that you can set on your desktop screens to add a lot of color. This is a wallpaper of a beautiful field having tons of sunflowers which looks ravishing.
Apple On Tree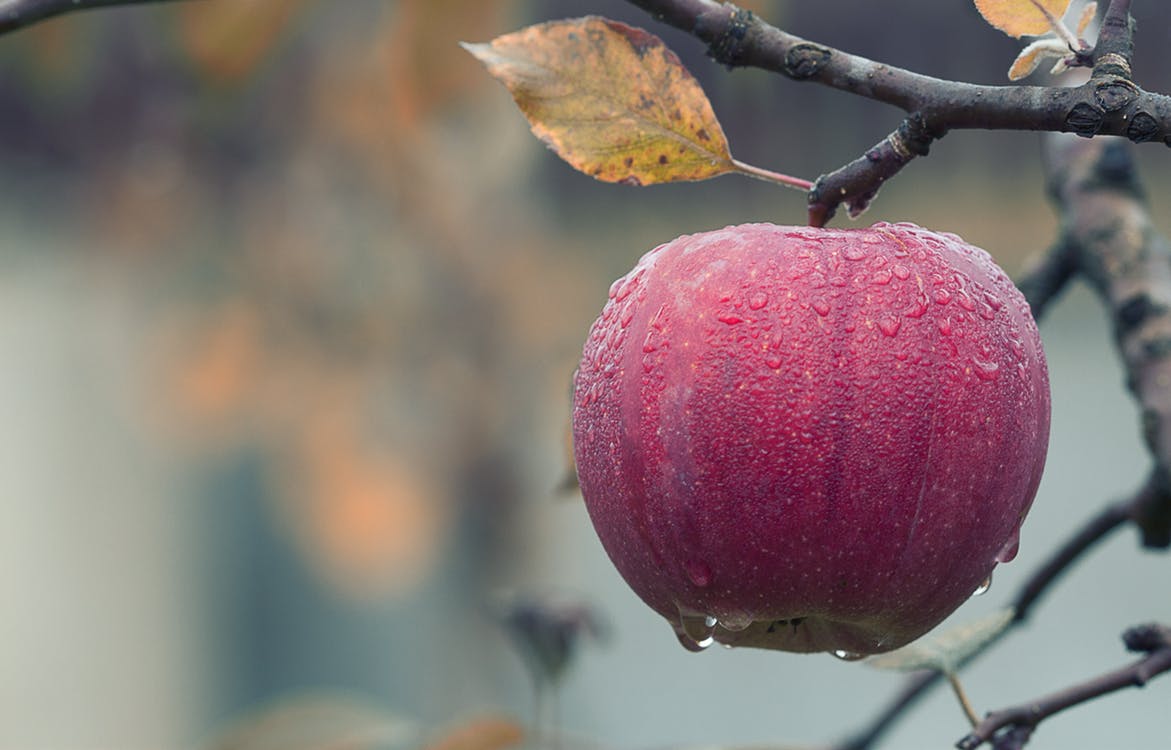 Here is a picture of a refreshing apple that is hanging on a tree with some dew drops over it. This beautiful picture will add a lot of beauty and life to your desktop screens.
Wonderful Nature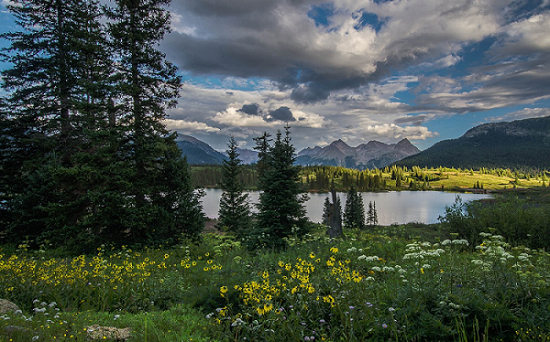 This is an extremely stunning and eye-catching wallpaper for all the crazy nature lovers out there. This amazing photograph gives you a full dose of nature.
Mount Fuji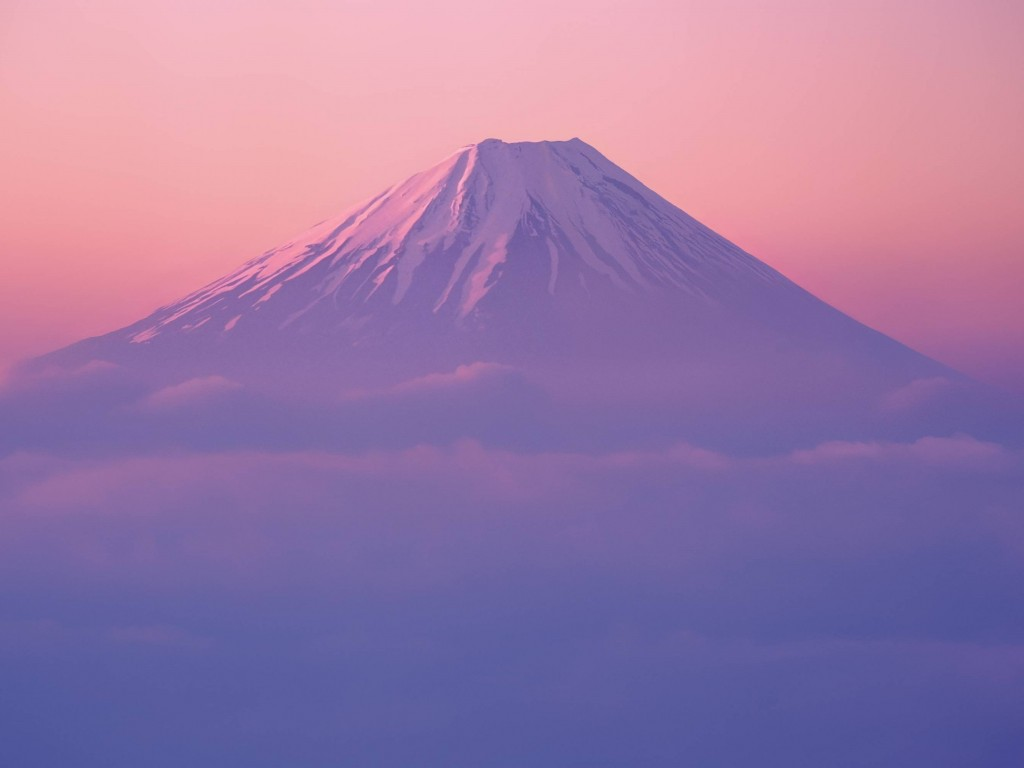 This is a lovely wallpaper of the Mount Fuji which has beautiful subtle colors around. This snow-capped mountain is surrounded by clouds.
Canada's North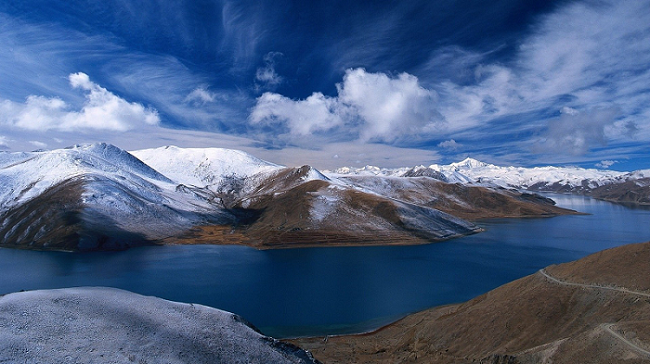 This is a mesmerizing photo of mountains in Canada's north. This photo will act as a very refreshing and soothing wallpaper for your eyes.
Nature Ball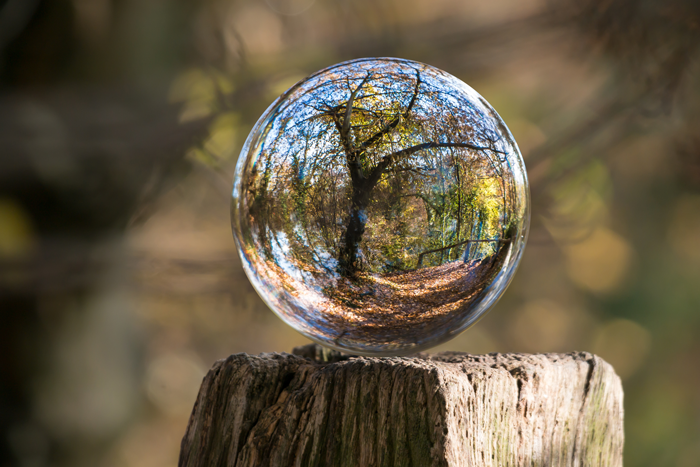 This is a stunning photo of a water bubble where you can see the reflection different trees around. It is a perfectly taken photograph.
Sailing Ship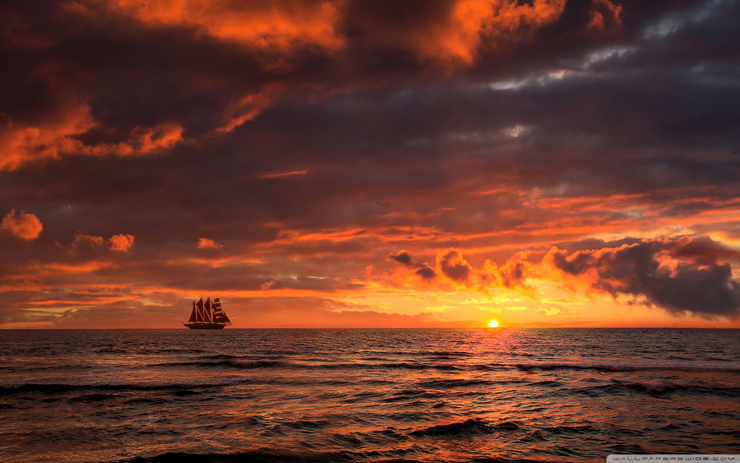 A breath-taking photo perfectly captured where you can see a ship sailing and it is the sunset time with burning colors all over. The clouds and the water add more beauty to this scene.
Blue Mountains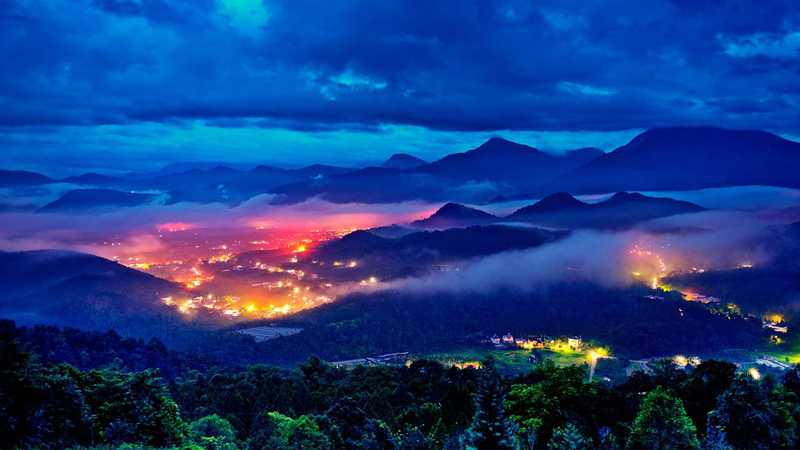 This photo will make all the nature lovers drooling. This is an amazing photograph where you can see mountains, fog, clouds and lights which all together make it perfect.
Forest Green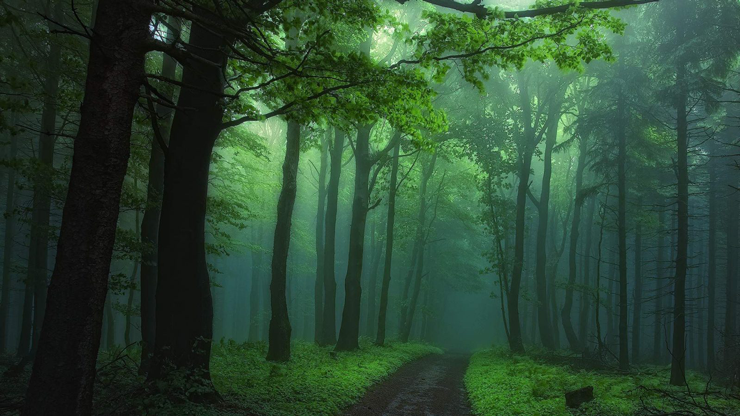 Forest green is a beautiful and soothing nature wallpaper that you can set on your screens. It is a photo taken at forest that has nice subtle green colors.
Living With Nature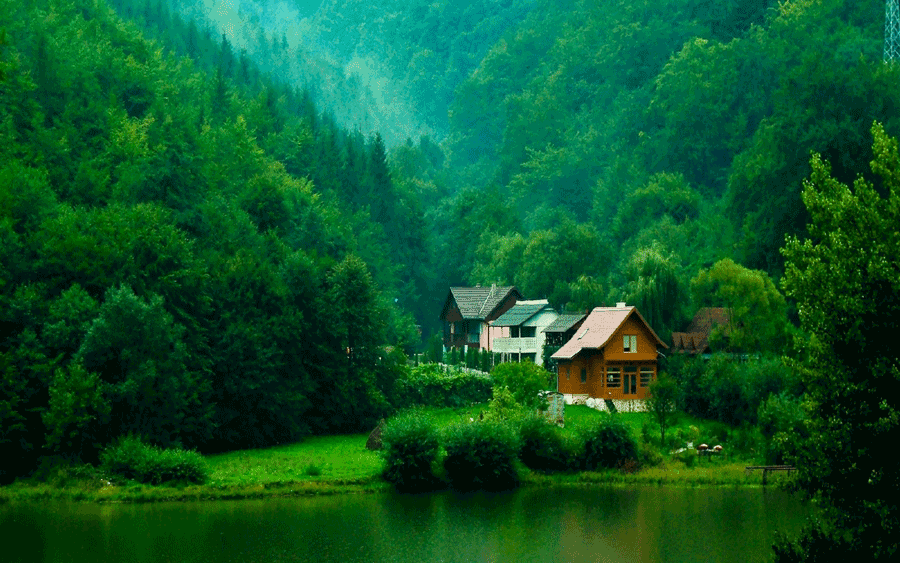 Who doesn't want to wake up every morning in a beautiful place like this? This perfect photograph has a lot of greenery and some houses in a perfect location which is definitely a treat for all the nature lovers.
Beauty At Its Peak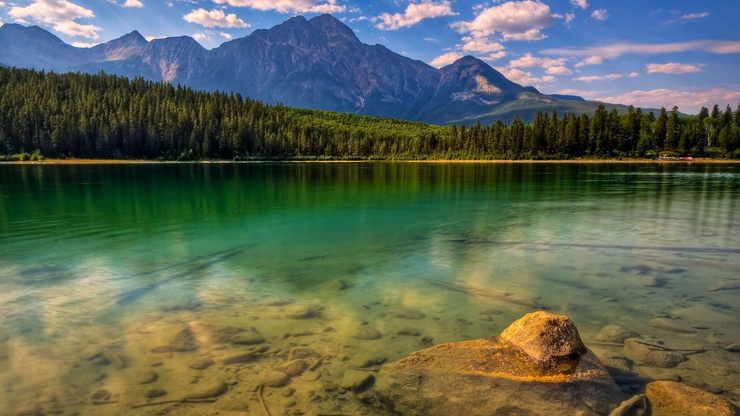 This is an astounding photo of different nature elements that complete this picture like mountains, trees, clouds, water. The beautiful changing colors in the water making it look more stunning.
Fabulous Beach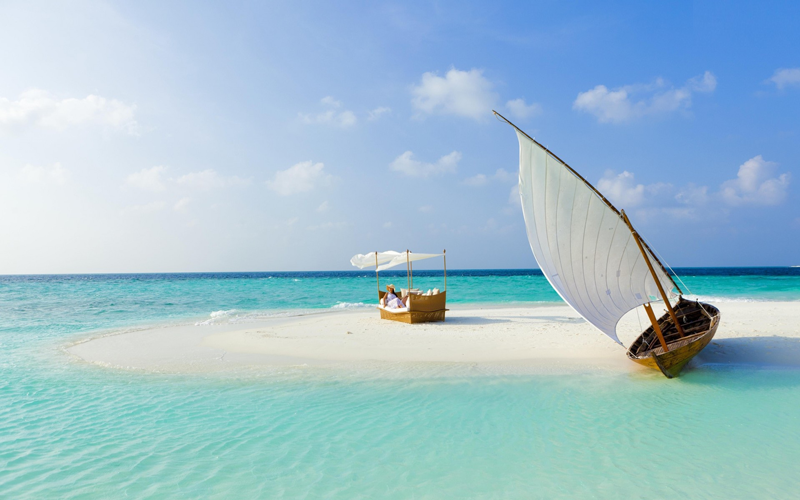 How fabulous is this picture of a beach. The blue sky with the blue water and a white yacht complete this photo. This wallpaper will make your screens more lively.
Bora Bora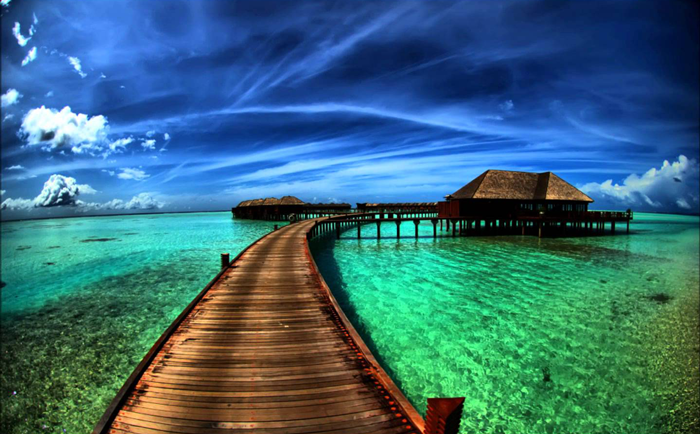 This is the place of a beautiful Island in Maldives which is called "Bora Bora". This is the true depiction of nature and an awesome holiday destination.
Butterfly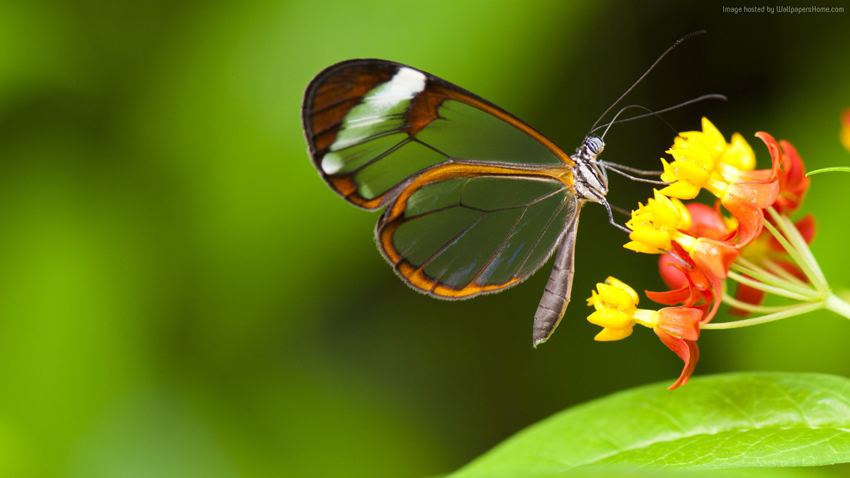 How beautifully the photographer has taken this photo of a butterfly sitting on flowers. This wallpaper can bloom up your screens if you are a nature and butterfly lover.
Heart Beach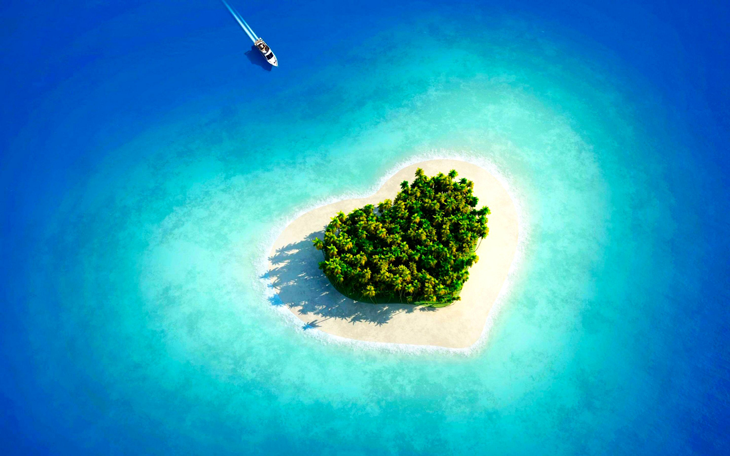 This is a stunning picture of a heart-shaped beach. This beautiful photo can be used as your wallpaper to keep it refreshing.
Red Rose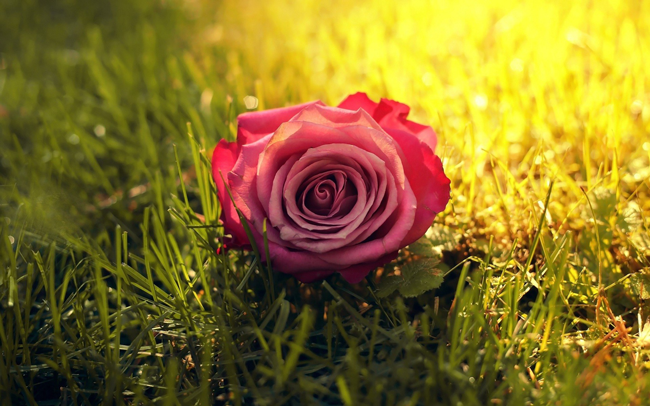 Here's a treat for all the flower lovers out there. You can use this stunning photo of a red rose as a wallpaper to make tit more beautiful.
Snowy Dandelions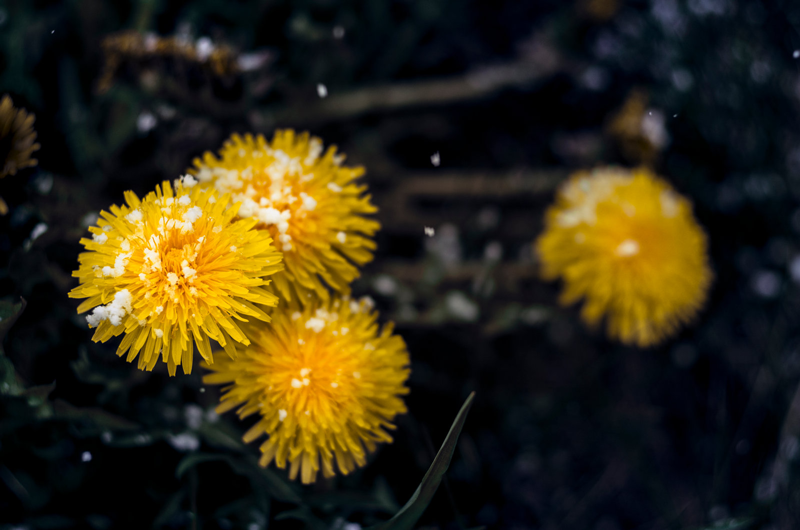 Now this is a beautiful photo of snow dandelions taken by sulevlange. These bright yellow dandelions with a little snow on them will make your screens look lovely.
Crazy Sun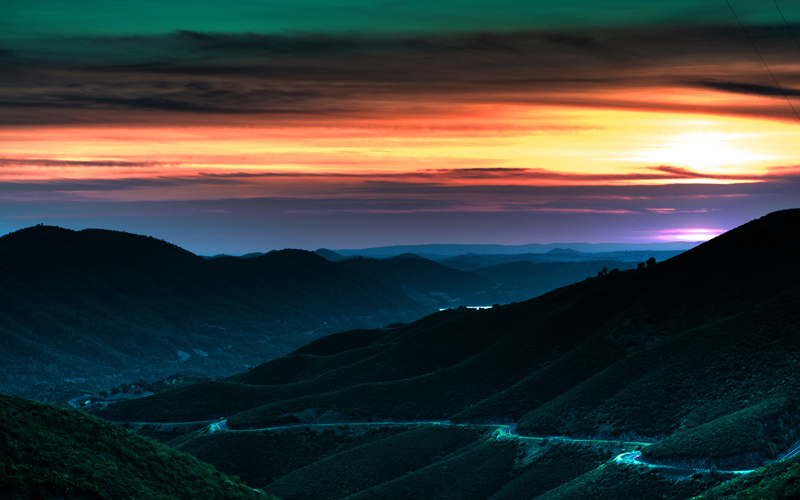 This is a gorgeous photo taken by Alexander Stross where you can see a lot of dark shadows in this image with some colors in the sky while the sun sets.
Autumn Trees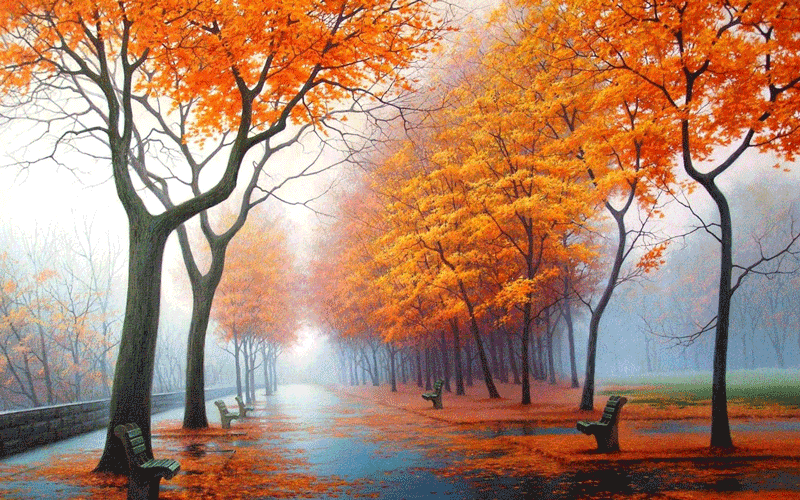 A beautiful sight of autumn where you can see all the trees having orange leaves making it look like a scene from a movie.
Lotus Flowers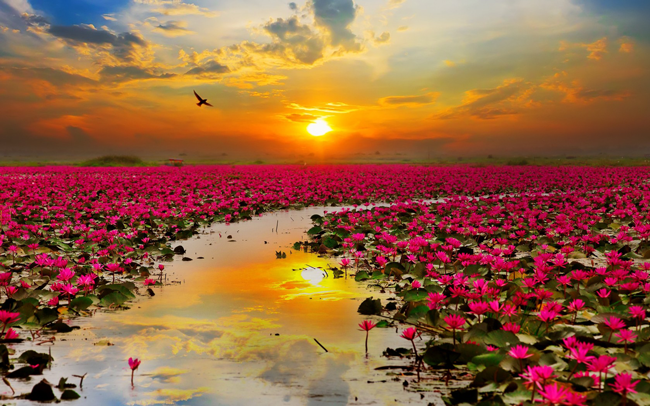 This is a breath-taking view of stunning lotus flowers which are in great number, it makes the whole scene beautiful together with sun, clouds and their shadows.
Leopard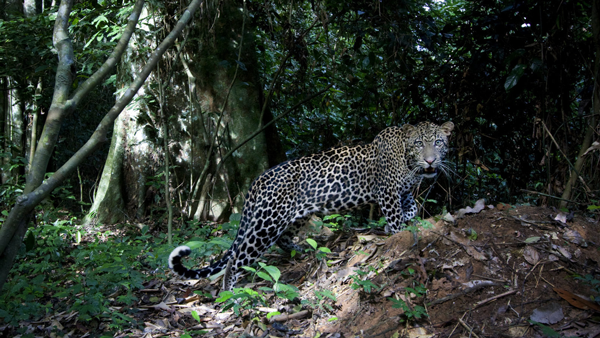 Here is little something for all the animal lovers out here. This beautiful photo of a leopard will definitely make your day.
Morning Lighthouse And Sky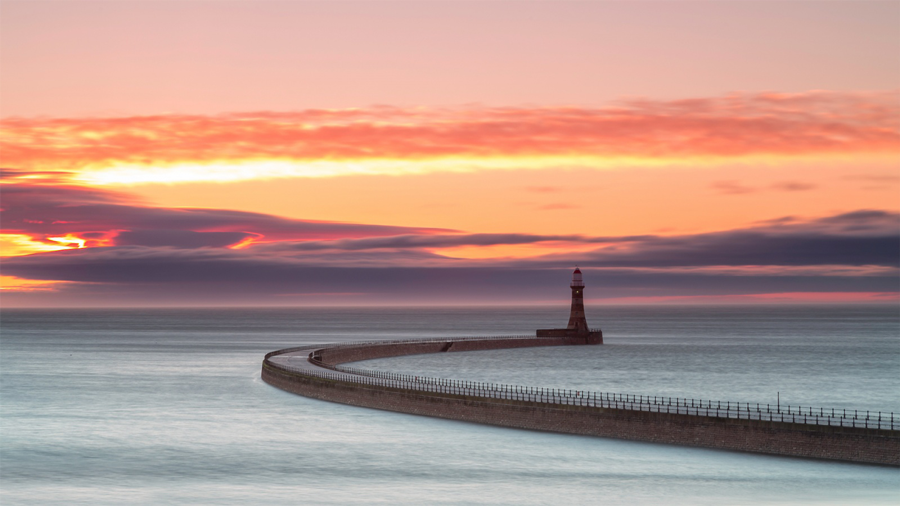 A yet another fabulous photo of a lighthouse captured in the morning at dawn. You can see the beautiful colors of the sun while it is rising.
Sunrise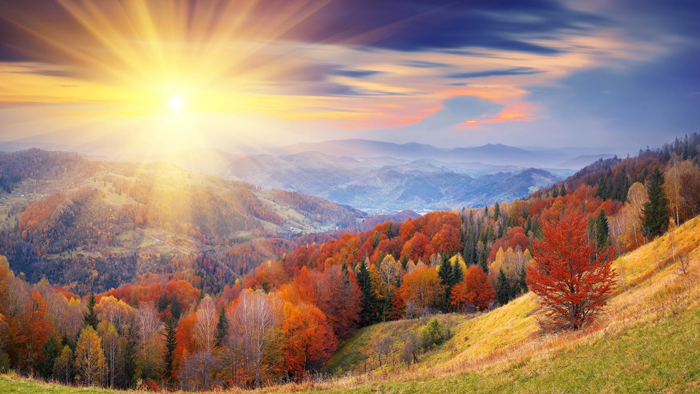 Anybody will fall in love with this photo and would definitely want to visit the hills or the northern side to get this view. You can see a lot of trees and the sun is just rising which makes the rays spread everywhere.
Road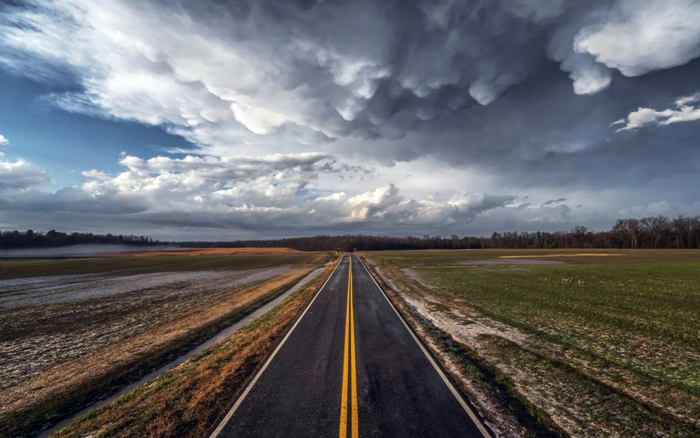 This road photo with stunning heavy clouds will make your screens look amazing. A clean and perfect photo for the nature lovers.
Eagle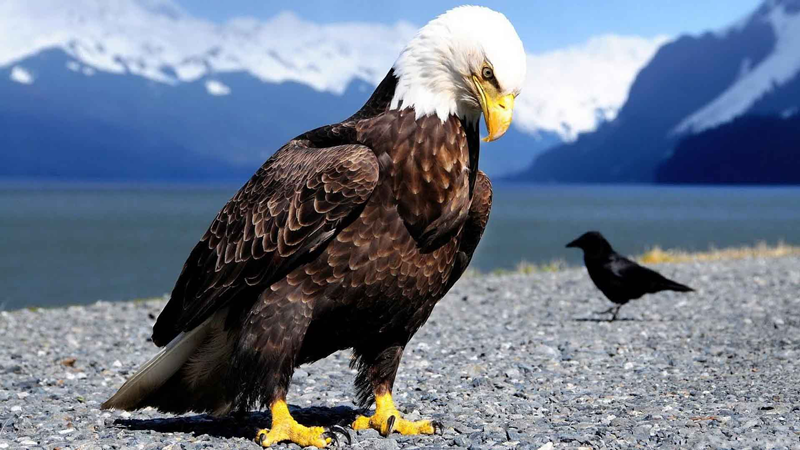 A perfectly taken photo of an eagle sitting with a crow behind it. This wallpaper will make your screens look fantastic.