Running A Business? Here Are Reasons to Convert Your Business Documents to PDF
If you have been in business for some time, you must have accumulated many business documents. Despite the volume, it is necessary to keep these documents for three reasons.
First, you should be legally compliant.  In case you are audited, or if there is a need to look back at old transactions, the information should be readily available. The second reason is to measure business progress.  If you have the habit of comparing historical statistics, you will determine whether your business is stagnant or growing. And lastly, you need a backup of reference materials for marketing plans.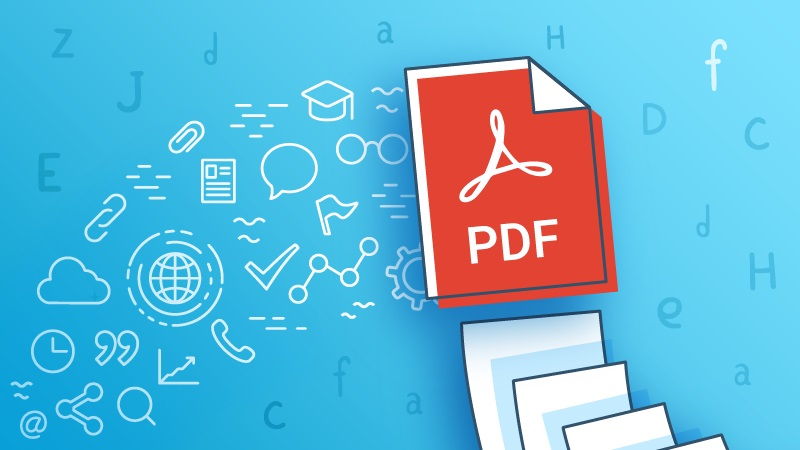 For most businesses, the documents are either in paper or digital format. You need to scan the documents into the PDF (Portable Document Format) for the former. With digital files (word processors, spreadsheets, etc.), you will have to convert doc to pdf.
What documents do you need to keep?
Before you even start your conversion activities, take some time to check whether these documents are worth saving. Business documents fall under the following categories:
Accounting records (e.g., financial statements, the book of accounts)
Tax forms, including supporting records submitted to tax authorities
Bank statements
Legal documents (e.g., proof of ownership)
Permits and licenses
Insurance (proof of coverage in case of fire, business liability insurance)
Contracts (e.g. rental, clients, vendors)
Emails and memos
Communication with third parties
Business reports (e.g., feasibility studies, marketing plans)
Transaction-based files
Check with authorities on archival requirements. Tax records, for instance, should be kept for seven years. Whatever your document may be, experts recommend businesses to store them in PDF format. Let us find out why.
What are the advantages of PDF?
Here are some reasons most business people believe that PDF is the best solution for managing their documents.
Security
Perhaps the best advantage is its security features.
First, you have the option to restrict access. By enabling a user password, only authorized people are allowed to read and revise documents. It is also possible to check for alterations or any attempt made by unauthorized people to open the PDF. Second, there is a way to allow editing of only specific sections of the PDF document. This feature is useful whenever customers are required to fill up forms with their confidential data. Third, PDF files can be encrypted. And lastly, PDF files are unlikely to be infected with viruses. Therefore, you can safely share documents with others.
Universally Used
PDF is the universally accepted format to share information across countries and platforms (Windows, Apple, or Android). Mobile devices like smartphones and tablets can access PDFs. Anyone can read a PDF file without having to install an app.
Moreover, presenting PDF documents in court or any legal proceedings is acceptable. The law requires files that can be made "read-only." Fortunately, PDF files leave footprints whenever they are changed.
Plus, it is safe to assume that businesses will use PDFs in the long-term. Governments, including the US, regularly use PDF files for federal purposes.
Consistency
PDF files' advantage is that they retain the original appearance of documents, including images, fonts, drawings, and even colors. There is no distortion in its format, even when there is conversion across operating systems.
Another good thing about PDFs is that they are always ready for printing. There is no need to reformat the document before printing.
Compatibility
One disadvantage of MS Word is that most people encounter problems with opening documents created under older versions of MS Word. With PDF files, however, files are opened without issues across software versions.
Reduces time and cost
PDF files have a high compression ratio – up to one-fourth of the original size. This feature means significant savings in disk space. Plus, it takes less time to transmit smaller attachments via email.
Another plus in terms of savings – reading and printing PDF files will cost you nothing because of the free software Adobe Acrobat Reader. Likewise, PDF converter apps (from and to PDF) have free basic features.
Helps to organize documents
You have the option of combining two or more documents into one PDF. If you use this approach, an all-in-one document is readily available at your fingertips.
Marketing
PDF files have the following benefits to market your products and services:
It allows multi-media like videos, audio, animation, and hyperlinks in your marketing materials.
As a reliable data format, most websites have PDFs.
They are also searchable Google and are, therefore, SEO-friendly.
You can track as soon as your recipient reads the PDF document. You can then initiate follow-ups.
How will you convert files to PDF?
Many free online apps do a good job of converting the following files to PDF:
Word
Excel
PowerPoint
JPG
HTML
After uploading your document, the converted PDF will be available for download in two minutes. The same converter app can convert your PDF file back to Word, Excel, PowerPoint, JPG, or HTML.
Most PDF convertors have additional beneficial features:
Split a PDF file into separate pages or separate files per page
Merge PDF files based on a specific order
Delete pages
Reduce the size of PDF files according to predefined compression levels
Repair corrupt PDFs
Edit PDF files directly with annotations, images, etc.
Add page numbers
Customized watermarks over PDF
Rotating a group of PDFs at one time
E-signature
Password protection and encryption
Unlocking PDF by removing password or encryption
Converting multiple files to PDF in a single batch
If you are converting only a few files, the free version may be enough. However, try exploring the paid version's other features. Aside from not being interrupted by advertisements, the paid version has better security features and can convert even huge files in less time.
Final Words
By converting your documents to PDF, your work becomes more manageable. You will enjoy the peace of mind from knowing that your files are secure. Plus, essential documents are on hand to make fact-based business planning faster. You should definitely take advantage of its benefits.