7 Tools to Optimize Your Website Accessibility
You are surely aware of the need to make your website accessible to people with disabilities. It is also a necessary step to avoid an expensive ADA lawsuit or a demand letter. We understand that following the current Web Content Accessibility Guidelines (WCAG 2.1) can be a little overwhelming for most business owners.
Fortunately, unless you are a techie, you do not need to read and understand every word to make your website accessible. There are several tools available in the market that can help you optimize your website accessibility to take care of your due diligence.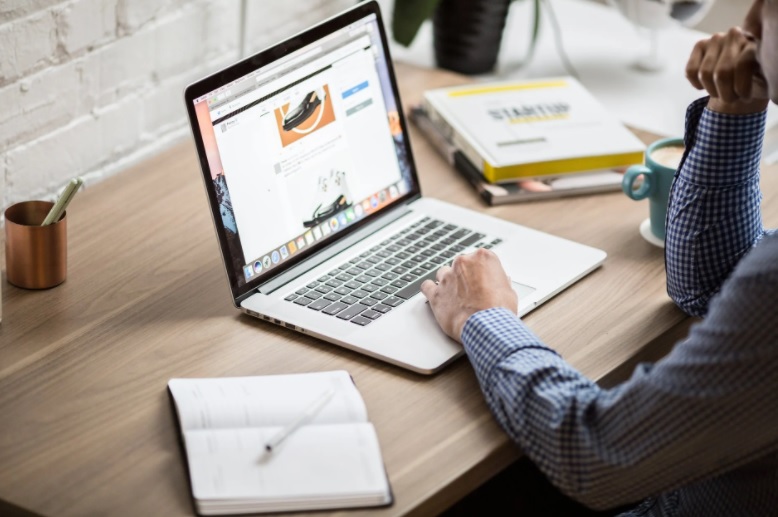 We are going to discuss some of them in this article. But please note that not all of these tools can take care of every accessibility problem on your website and make it ADA and WCAG compliant.
NoCoffee Browser Extension
NoCoffee is a web browser extension that can help you visualize your website design as seen by a person with visual impairments. NoCoffee can highlight the following visual accessibility problems:
Small text size and click targets that might present vision acuity issues
Insufficient text to background contrast
Problematic areas for color blindness
Visual field obstructions
You will realize the importance of web accessibility when you see the problematic areas on your website. However, the extension does not highlight all the issues that a blind person may face, and it certainly does not do anything for other forms of disabilities.
Wave
It is a free tool offered by WebAIM to evaluate website accessibility. It offers visual feedback regarding the accessibility problems on your website and its content. Wave uses an overlay of icons for your website information in a sidebar and gives you the details regarding insufficient color contrast, redundant headings, structural issues, and other accessibility problems.
Even though the software cannot tell if your webpages are completely accessible, it can facilitate the manual evaluation to fix the accessibility issues on a website. The tool also offers browser extensions for Chrome and Firefox.
Tota11y
Tota11y uses a single JavaScript file to insert a small button at the corner of your website. It allows you to understand how your website performs with various assistive technologies. The button expands into a toolbar that has multiple plug-ins for various accessibility checks, such as:
Redundant headers and titles
Lack of optimum contrast
Missing are confusing link texts
Missing input labels
Images without all texts
The tool can also read out your website just like a screen reader would, so you can identify any issues.
508 Checker
The 508 checker website can test your site to check if it meets the guidelines set forth by Section 508 of the Rehabilitation Act of 1973. You can use the tool for free, but you would have to register to access the complete website scan results. The site also includes several tools and resources that can help businesses find out if they fall under Section 508 compliance.
Accessible Email
The Accessible Email website offers you accessibility tools to check and improve the email newsletters before sending them out. So if you use emails for ad campaigns or lead generation, you should check them for accessibility first.
The Web Content Accessibility Guidelines (WCAG) apply to emails too, so it is advisable to check them before sending them out to your customers. You can use Accessible Email for free to check your promotions to ensure digital accessibility for your emails.
W3C WAI
The Web Accessibility Initiative (WAI) includes web accessibility guidelines and specifications that describe the current WCAG 2.1. WAI also offers techniques and other supporting resources that can help you understand web accessibility solutions better.
It covers a wide range of recommendations to make your web content accessible to people with disabilities. WAI even provides several tutorials that describe the best practices to develop accessible content for your website.
Text-to-Speech Converter
The Text to Speech Converter allows you to convert any written text into spoken language. The technology is based on an external API and can implement the result to convey any information vocally to visually impaired users.
These tools are useful to optimize the usability of your website for users with some disabilities. But like we said before, most of them cannot make your website entirely accessible or protect you from an ADA lawsuit.
You will have to use a more robust and scalable solution if you want to ensure that your website is accessible to people with all forms of disabilities. A few tech start-ups have developed software that can audit any website and rectify the accessibility shortcomings.
AccessiBe is one of the most discussed start-ups in the current market as their solution, also called accessiBe is powered by AI and machine learning. The technology enables the software to provide accurate scans and scalable solutions for web accessibility problems.
With AI and machine learning, you can enjoy the benefits of automated software that can take care of any accessibility issues on a website with minimal human intervention. It will also ensure that your site is ADA and WCAG compliant so that you are not at the receiving end of an expensive lawsuit.