Top 10 Simple Free Website Builders for Beginners
Starting a website is important for anyone looking to boost their business or careers. A website allows clients and customers to have a look at what you have to offer. However, building it from scratch can be a pain.
While there are website builders that offer services under a subscription or one-time price model, not everyone can afford them. Here are the top 10 best free website builders for beginners.
Wix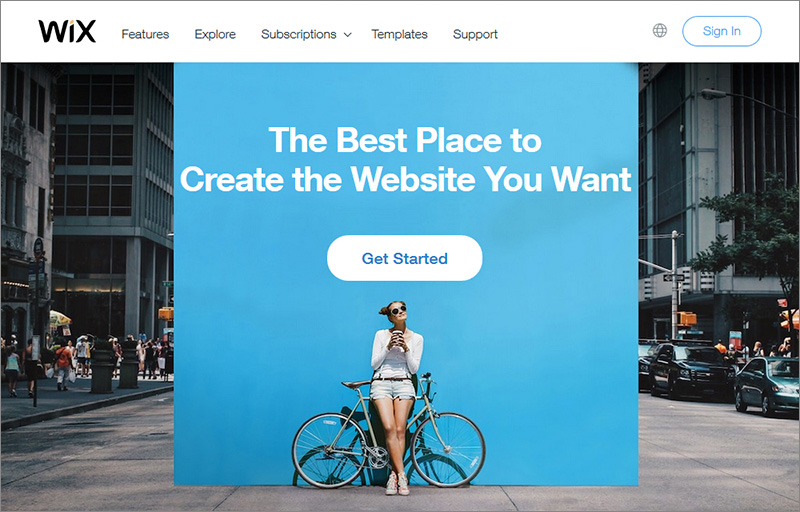 Wix is one of the most popular, simple, and easy-to-use website builders in the marketplace. Its drag-and-drop feature is perfect for beginners to create their websites without getting their hands dirty with code.
Wix?s free plan offers 500 MB storage bandwidth, hundreds of pre-built templates, advanced content elements such as video, animation, and parallax effect, all without using any code at all.
Weebly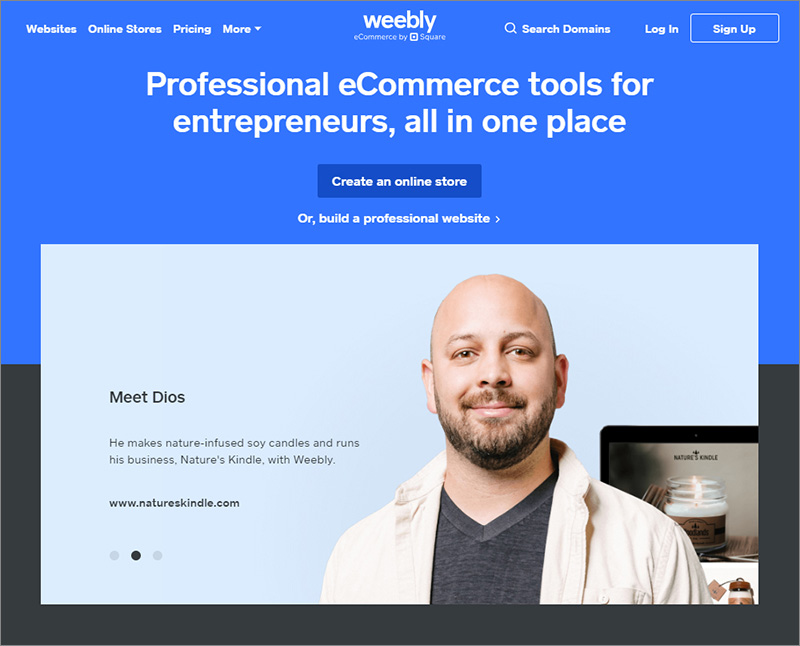 Weebly is perfect for those who want to build websites for portfolios or small businesses. Weebly has a drag-and-drop editing tool that ensures seamless and coding website building for beginners (you use the WYSIWYG interface, and the code is generated in the backend).
It also comes with customizable and professionally designed templates and step-by-step guidance to help you build your website. You get all of these plus 500 MB storage, a free subdomain, and SEO assistance in Weebly?s free plan. More features can be check on this Weebly review.
WordPress.com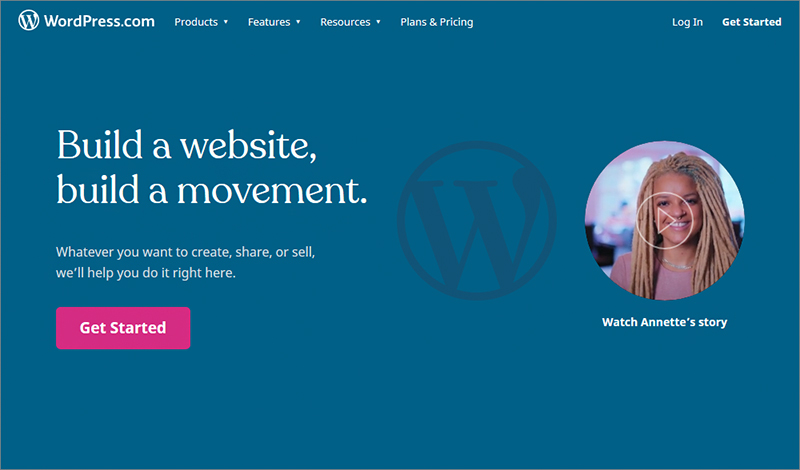 If you?re heavily into blogging, WordPress.com is the effective and easy website builder you?ve been searching for. This simple free website builder allows you to publish and present your blog without spending a lot of time on the designing and editing part.
With WordPress.com?s free plan, you get a free website, free subdomain, 3 GB storage, community support, numerous themes to select from, and all the tools you will need to create a fully functioning, visually stunning blog.
Elementor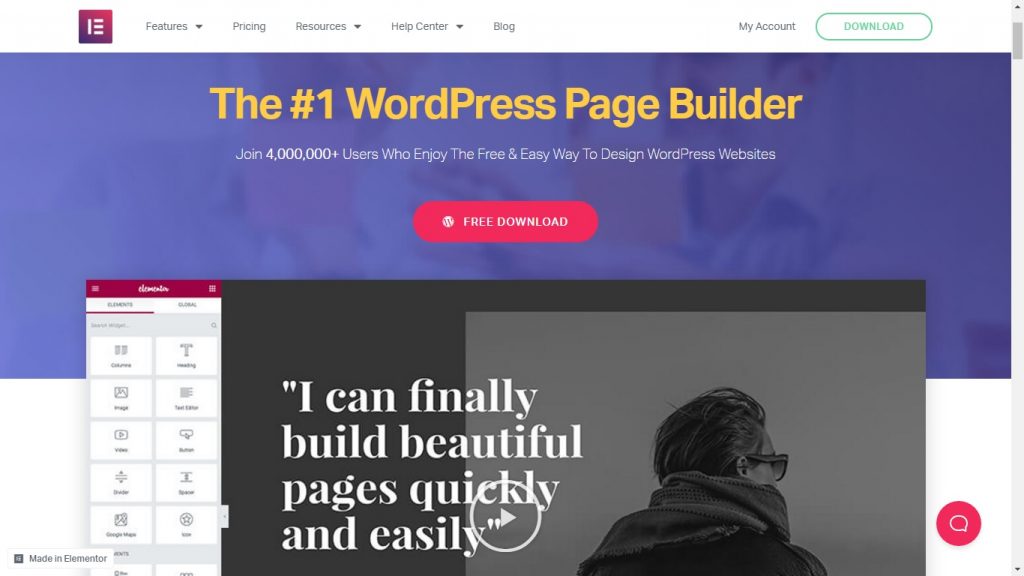 Elementor is the best FREE WordPress Page Builder, with over 4 million active installs. One of the best things about Elementor is the simple drag and drop interface, which allows the users to create beautiful websites with no coding skills!
Elementary?has great features and widgets, including forms, maps, navigation, reviews, galleries, and even a popup builder which can give all-in-one solutions with just one plugin installed.
Elementor has 150+ beautifully designed free & pro WordPress templates, which team of professional web designers created for Elementor users.
Jimdo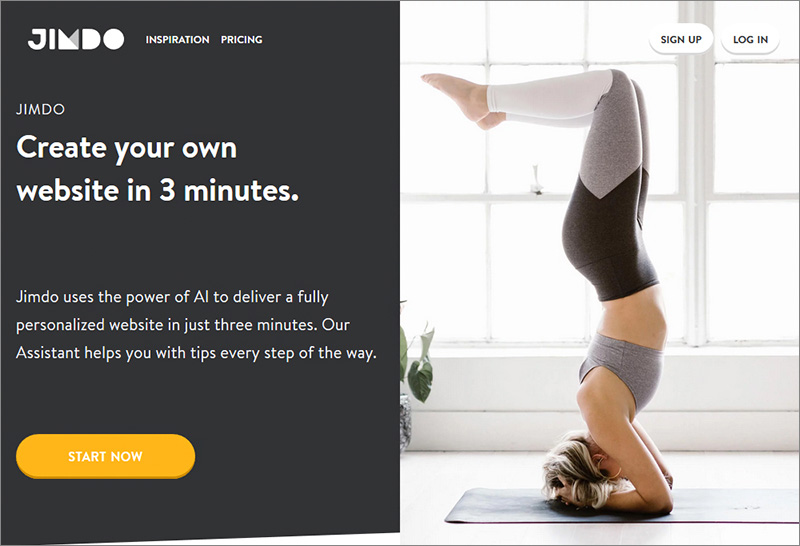 This free simple website builder is perfect for anybody interested in starting and operating their own ecommerce websites. The clear-cut instructions provided by Jimdo help you set up a fully functioning website in just a few minutes.
Jimdo offers blogging tools, 500 MB storage, 2 GB bandwidth, contact forms, video embedding features, and social media integration. All these features are perfect for starting up your first ecommerce website.
Webnode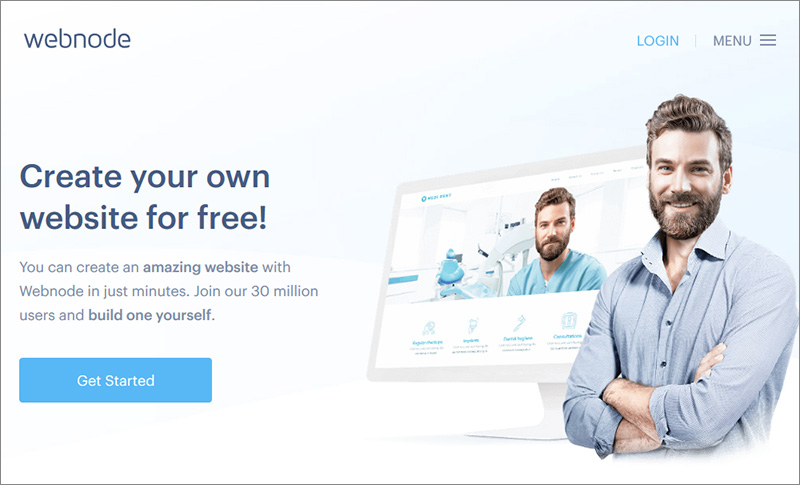 Webnode is a great free website builder software with more than 30 million users worldwide. Itis great for those who want to build a website fast; you can build yours in just 5 minutes. It offers free hosting to help you stay safe and secure and provides free domain registration to help you establish your brand name.
Some of Webnode?s features include tools for both blogging and business, capacity for unlimited webpages, 100 MB storage, and simple templates. Your website will also be mobile optimized for seamless use on smartphones and other devices.
SITE123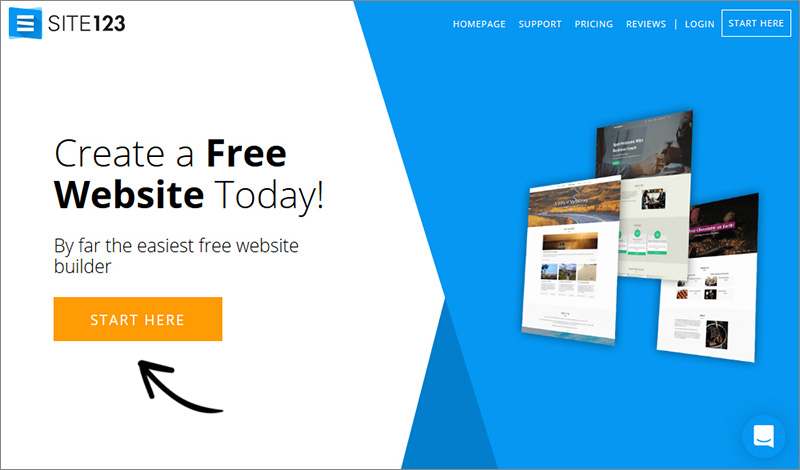 SITE123 is a free websites builder with great features for CRM (Customer Relationship Management). It offers to help start your own website with just 3 easy steps. SITE123 provides responsive templates, 1 GB bandwidth, 500 MB storage, and 24/7 live support and chat supportas a part of its free plan.
Webs.com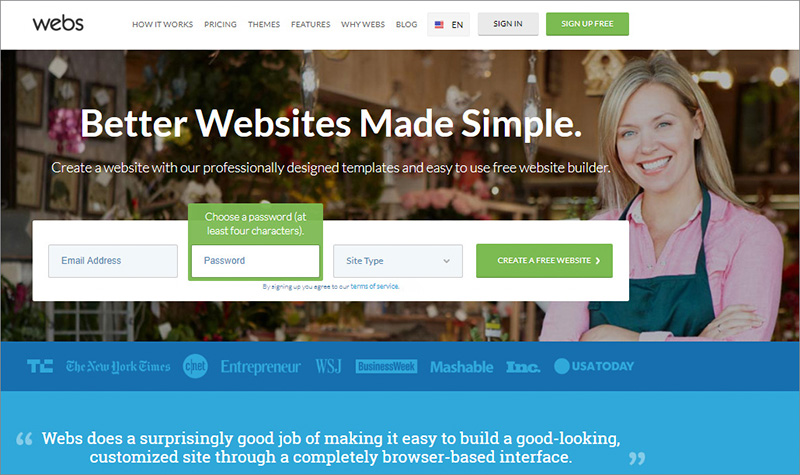 Webs.com is a great site for building websites for entrepreneurs and small businesses. Apart from giving you 4 easy steps to successfully start and operate your website, Webs.com also offers marketing tools that can help your site grow.
Some of Webs.com?s features include a drag-and-drop tool, an app store to customize your website, and an integrated membership function. You can also track the development and growth of your site by using Advanced Web Analytics tool integrated with Webs.
Mozello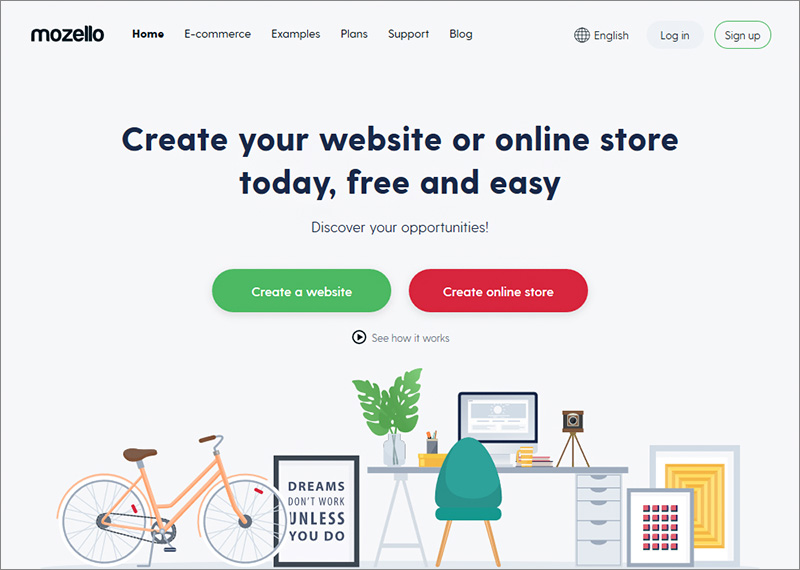 Are you interested in making a good looking, modern, mobile ready, and multilingual website? Mozello would be a great place to start!
The website creationinterface is easy to use, intuitive, and user-friendly. Mozello offers lots of ecommerce options and helps you sell up to 10 products in different languages.
IM Creator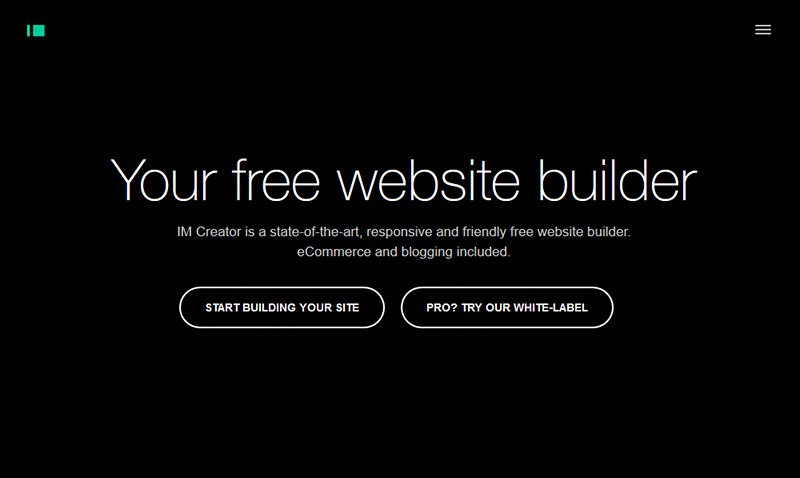 If you love photography and believe pictures speak more than words ever will, IM Creator is perfect for you. This website builder is great for building simple yet beautiful portfolio sites.
You can add or minus images and features with the drag-and-drop editor and create your site in no time at all. You also gain access to a large variety of aesthetic templates that are sure to keep your visitors thoroughly impressed.
Which One To Choose? These are some of the best simple free website builders for beginners. Start trying these out and build your own website today for free! Our picks are Wix and Weebly.