9 Tips to Improve Your eCommerce Website
As the number of consumers relying on online shopping continues growing, eCommerce websites are becoming an increasingly valuable asset to many businesses.
Your eCommerce site is the equivalent of a storefront. Customers will form their first impressions of your business based on your site and it will influence how they perceive your brand. That?s why it needs to be awesome!
We have created a list of 8 tips that will help you improve your eCommerce website in order to make a great first impression, attract visitors, and boost conversions.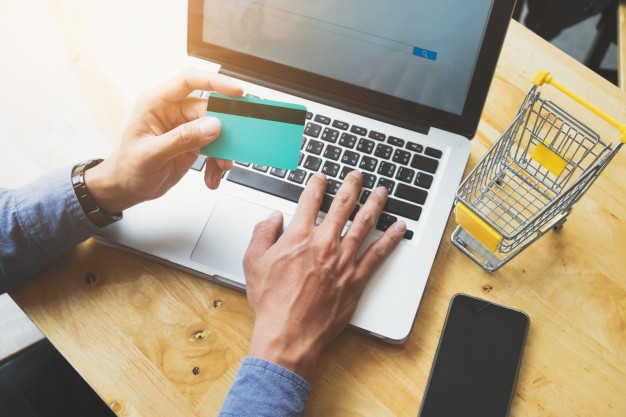 1. Do Something That Makes You Different
Your first task is to make sure you stand apart from the crowd. Start by researching your competitors and see what they?re doing. Then, find something they don?t have. Maybe you?ll decide to go with more evocative content instead of the typical sales copy, focus on making your customer service impeccable, or decide to incorporate flashing graphics or gifts into your landing page to entertain your visitors.
Whatever you choose, make sure to avoid the same techniques all online stores use.
2. Build an App
One of the best ways to stand out from the competition is by building your very own mobile app. In eCommerce, mobile apps offer many benefits for both users and companies including more seamless personalization, an opportunity for direct push notifications, location-based services, as well as faster and more secure checkout.
If you decide to build a mobile app but you?re concerned about the cost, you might want to consider some of the affordable services that allow businesses to build their own apps. Solutions like MobiLoud, GoodBarber, and AppMakr, deliver basic, DIY app builders that will enable any eCommerce business to build a functional app.
3. Change Your Domain Name (If Necessary)
As you might already know, selecting the right domain name for your eCommerce site is essential. It?s like the sign in front of a physical store ? it?s the very first impression users will have of your website and one of the main things they will remember about your brand.
But what if your domain name isn?t great? What if you decided it doesn?t have what it takes to take your e-store to the next level? The answer is simple: you?ll need to change it.
The first step is to come up with a domain that works better for your web store. Using providers like NameSilo will help you find a great and cheap domain name in no time.
Of course, changing your domain is not as easy as changing a sign in front of a brick-and-mortar store. The process you will need to follow will depend on the platform you are using, but it?s definitely doable. And if you believe the change will make a difference, it?s absolutely worth it.
4. Know Your Inventory
You spent tons of money on marketing campaigns to get people to visit your e-store and then realized that the product you advertised is out of stock? What a great way to lose customers!
To build a profitable, sustainable, and scalable eCommerce business, you need to understand the ins and outs of managing inventory.
Pay attention to demand trends and try to forecast future demands based on past sales. You should also take the time to set minimum viable stock levels for every product you sell and prioritize products using the ABC analysis. If you can afford to spend some extra cash, consider investing in an inventory management software.
5. Create Awesome Content
Besides the main pages and the product pages, focus your attention on creating articles and blogs that will generate interest. Create guides to showcase your standout products and share them on social media, offer easy-to-read product tutorials, add user-generated content from people who show off their purchases from your site, etc.
6. Optimize Your eCommerce Store for SEO
Every kind of website should employ some form of search engine optimization, and this is especially true for eCommerce websites. More than 70% of all sales inquiries start with search engines. To take advantage of this, conduct thorough keyword research, then include the selected keywords wherever possible. This way, search engines will be able to lead people to your landing pages.
7. Provide Outstanding Customer Service
It?s wise to have a system that will allow consumer feedback, as well as means by which you will use this feedback to remove any obstacles between consumers and their purchases and improve your customer service.
8. Outside Help
Depending on the changes you?re planning, you might need to hire professionals who will make the necessary improvements. That?s unless you have hidden coding or graphic design skills. Many entrepreneurs decide to do everything on their own, either because they think hiring pros is too expensive or because they don?t trust anybody else with their vision. The result is often a poorly designed, semi-functional website. If your budget is tight, turn to freelance sites like Upwork or Fiverr where you can find fairly affordable freelance web designers, developers, and content writers.
9. Consider Selling Your eCommerce Website
Once you?ve improved your website and it has started generating sales, you can even consider selling it to earn some substantial cash! The best way to go about this is by hiring an eCommerce business broker. Selling a business is a highly personal process but also a very complex one. An online business broker will understand the operational, financial, and legal aspects of the deal and will do everything possible to help you immediately.
Final Thoughts
When it comes to creating a great, functional eCommerce website, there are no shortcuts. You need to have patience while waiting for your marketing efforts and word-of-mouth to yield results. But it?s better to slowly build leads and achieve lasting success, than a quick, short-lived boom.