Free Bootstrap Themes, Kits, and Templates for 2019
Since the creation of Bootstrap in 2010, it has evolved to become one of the most popular and useful open source and front-end development framework. Bootstrap allows one to maximize his creative ability to build websites and applications. As a web designer, it makes your work faster and easier.
One of the perks of bootstrap is its diverse themes and templates included. Bootstrap themes provide styling, user interface layouts to be used in a web project. Free bootstrap themes and templates have become the first choices when it comes to creating an online presence.
Bootstrap provides you with creative and beautiful templates, kits, and templates you will love. These themes, kits, and templates are proof that art can be created with science and technology.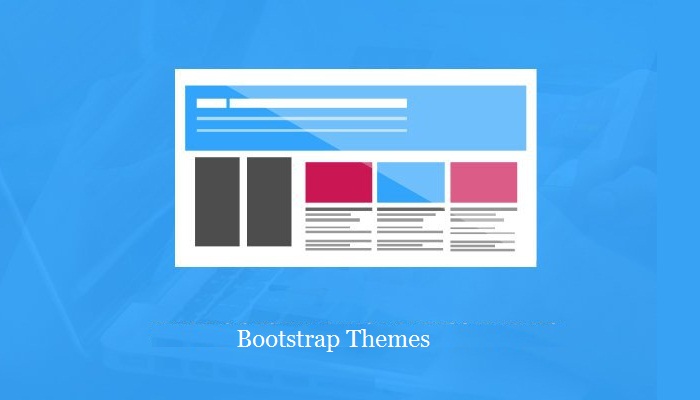 Fortunately for you, these items are in a ?ready-to-use? mode. This means you don?t have to start from scratch or construct them manually, which takes extra time than necessary. These come in a package that includes charting libraries, pricing tables and tabs. All that?s just needed is your modifications and information.
These themes have been categorized into different sections to make the template you seek easier to find. These are Style Guide Bootstrap Templates, Creative Agency Bootstrap Templates, Bootstrap UI Kits, Landing Page Bootstrap Templates, Single-page Bootstrap Templates, Material Design Bootstrap Templates, Multi-purpose Bootstrap Templates, and other categories but to mention a few. Below are the Bootstrap themes, templates and UI kits for 2019;
UI KITS
Shards ? In addition to the great qualities and features Bootstrap 4 has, Shards is a UI kit which provides a lot more features like default responsive, modern design, and has its foundation on Bootstrap 4. It has Vue and React versions ready and takes very little space.
Boomerang UI Kit ? Just like Shards, Boomerang is also a modern UI Kit which features beautiful typography, is a hundred percent responsive and color palettes to die for.
WrapKit Lite ? This kit is an amazing one that contains more features than what you?d expect an average kit to have. It entails a pre-built landing page. It is fully responsive (as it should be), has 17 interface categories ad more, and 25 custom components which are set for use. Lastly, WrapKit is retina ready.
Startup UI Kit ? The kit is one to relish. It is based on Bootstrap 4; the startup UI Kit makes it easy for you to build landing pages and gives you no issues in launching your startup. This kit enables you to explore templates which have been included from the onset, expand them, and build on them. It also includes UI cards which entail covers, gallery, team, pricing tables, testimonials, content blocks, and many more.
Styleguide Toolbox
For organizations that need everyone to be on the same page, Styleguide UI kit and template is the right tool. The exciting thing about it is that it allows you to work at your own pace; whenever and however. It has features and resources that assist you in your creativity with styles. Such resources are; StyleGuide Preview Template; which is suitable for sketch apps.
UI Style Guide Template ? A Photoshop which entails UI components, typography, and color swatches.
Responsive Digital Style Guide ? This is for those who are ready to think outside the box. i.e., It goes the extra mile to define styles for phones. That is, of course, if you?re up for a challenge.
Others are Web Style Guide, Style Tiles, Basic Five Style Guide Templates, and Brand Guidelines Template.
TEMPLATES AND THEMES
Creative Agency Bootstrap Templates
When looking for a template that gives extensive grounds for creativity, especially for media agencies and digital agencies of all sorts, Creative Agency Templates are the best options. These templates are open-ended or adjustable for all types of businesses for a landing page. The templates below under Creative Agency give you a variety of choices to make all with the same goal but a different means to an end. You can be sure that you'd get optimum comfortability and satisfaction.
Innova ? This template?s primary goal is to give the business owner a strong online presence. It has an attractive model that doesn?t go without notice for anyone who comes across a business that uses this template. Just merge the features of the template with creative professional skills, and you can?t begin to imagine the result; Mind-blowing!
Craft ? As the name implies, ?craft? as a word itself has to do with art and art is a product of creativity. It also gives a strong online presence via a fantastic web design layout that can lay your doubts to rest.
Uza ? If you have a business that has mobility as its foundation, then you might want to consider using Uza. As a mobile-ready and friendly website business template, it solves issues with web space within the twinkle of an eye.
Others are Racks, Snipp, Amplify, Glint, Papers, and Halo
Landing Page Template
Landing page templates for 2019 include;
Kane ? Kane is a modern App Landing Page Template available on Android or iOS. The template has diverse homepage styles and color options. Kane is well organized such that it is straightforward to customize and use in your project as you desire.
Flatpack ? FlatPack is a total package as it is packed with 19 different responsive layout options. The layouts all use a flat design which makes the template aesthetic and great for conversions.
Lista ? Lista is an ultra-responsive template for newsletter sign-ups or free download squeeze page, and more.
Others include Launchkit Landing Page, Megapack, Startuply, Select, and Off the Shelf.
Single-Page Bootstrap Template
Single-Paged Bootstrap Templates provide you with a one-paged artistic and professional design. Here are the templates for the year 2019:
Toothsy ? This is made for the medical profession, especially for the dental line. It gives a sophisticated feel and projects your page with its contents in a professional yet sleek manner.
Niko ? Want to create a website for job seekers and freelancers? This is the perfect template for such. Just carefully and innovatively build your design, and you?re good to go.
Others are: Neutral, Meetup, Pointer
Conclusion
The beautiful thing about these templates is how they scream variation in all areas. The only problem you may be having is a choice. Take a chance on them and check them out.