How a B2B Web Design Agency Delivers a Sales-Ready Website
A business website is the lifeblood of a business, but building a sales-ready business-to-business (B2B) site from scratch can be daunting. Problems faced are multiple: many moving parts need to be put together, and many decisions must be made on the design and development front. Therefore, it's easy to get lost in the process when there's no guidance or roadmap to follow.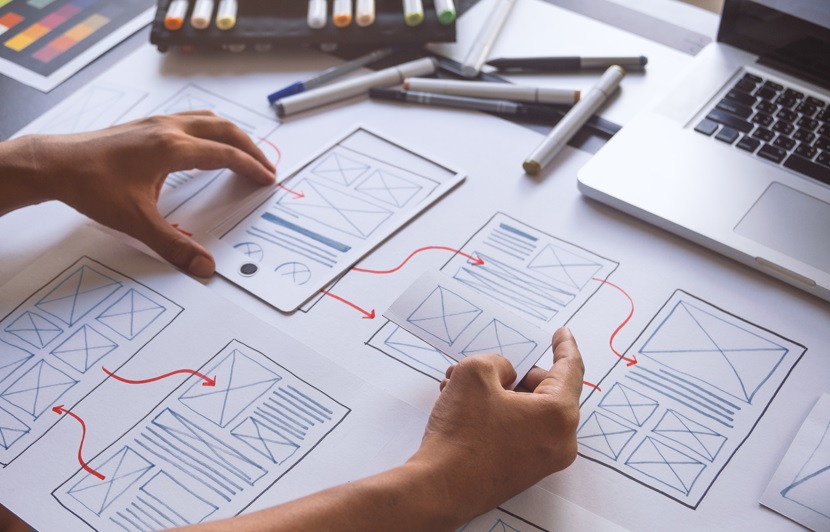 Difficulties Of Building A B2B Website
Building a website for your business can be difficult and time-consuming. There are so many things that can go wrong, and it's not always easy to find the right people to help you with your project.
The most common reason why it's challenging to build a B2B website yourself is a lack of experience. If you don't have any experience in this field, it'll be hard for you to know what questions or details should be included on your website.
Some companies use a B2B web design agency to build their websites. This ensures they're getting high-quality content and they have someone who knows how to build websites and make them look sales-ready.
How B2B Web Design Agencies Can Help
Businesses today invest in professional website design services to give them a boost online. This makes sense and saves time and money. A B2B web design agency can deliver a sales-ready website on time, within budget, and with the best value for money possible. It also allows your business to benefit from their vast knowledge of best practices, familiarity with the latest trends and technologies, and access to regular support services.
Indeed, most B2B web design agencies will present a sales-ready platform by making them:
1. Mobile-Friendly
Mobile-friendliness allows B2B businesses with a mobile-optimized website to get people to take action by using call-to-action (CTA) buttons. It'd be like having a salesperson guide clients through the pages on your website. More engagement equals more chances of conversions.
A B2B web design agency has the experience and expertise to ensure your website is optimized for mobile devices. The website will be readable on all screen sizes and resolutions, with minimal scrolling and zooming required to read the content. Additionally, by looking good on all devices, a consumer can feel confident to make an online purchase from your website, leading to more sales.
2. Responsive
B2B web design agencies are challenged to create a website that engages clients, resonates with prospects, and has the structure needed to generate leads. A well-designed B2B website should lead visitors to call the business or fill out a contact form.
Through responsive design, a B2B web design agency ensures your website is easily viewed on a laptop, tablet, or smartphone without downloading multiple versions of the site. Responsive design also saves space on the server because only one version of the site needs to be stored rather than different versions for all of these devices.
3. SEO-Friendly
A B2B website should be designed to reach its audience, and that audience is usually a business. A B2B web design agency can build a website that'll get your company's content in front of the right people, like potential clients and customers. Accessibility through search engine optimization (SEO) means that at any time and on any device, users can find the content they want easily and quickly.
SEO-friendly and sales-ready web design for B2B companies is the specialty of an excellent B2B web design agency. The SEO-optimized web design services include pay-per-click (PPC) advertising and advanced analytics so qualified website visitors can become prospective clients. When a website is ranked highly, it becomes accessible to more people and increases your chances of receiving online leads and sales.
4. Brandable
Your website is key to your marketing strategy. Not only will it be your online business card, but it'll also serve to increase your conversion rate, like a virtual salesperson. When you work with a web design agency, you'll get a sales-ready website with a more comprehensive marketing campaign. Every aspect is bespoke, from the tone of voice used to the styling and layout of the site so that it's clear and concise.
A good B2B web design agency can also help you choose the right colors, fonts, and graphics to create website headers, footers, and other design elements that match your brand. You can also receive advice on making your content more searchable and easily shareable through social media and how to link to other platforms where your target audience is spending time.
5. Customized Sitemap
What can a website sitemap do for your business? A sitemap is essentially a signpost that points different web pages of your business's website to their respective web addresses. This means effectively communicating with search engines as well as people.
A customized sitemap design is just one of the essential segments of a digital marketing strategy. When created and designed correctly, a sitemap can enhance your web presence and boost sales.
Conclusion
The B2B sales cycle is long and drawn-out, especially for more significant B2B products. This can sometimes be frustrating for your sales team and prospects. That's why it's essential to consult a B2B web design agency to build a sales-ready site that educates, builds trust with prospects, and converts for sales.