10 Questions To Ask When Hiring a Web Designer For Your Business
Having great Web design is a vital part of any business's branding. Your website is oftentimes the first interaction your customer (or potential customer) will have with you or your brand. Therefore, it's crucial to ensure things are as smooth as possible for them and that you and your business look as professional as possible.
The goal of web design is to help maintain the company's brand and increase sales through its website. Web designers have many skills that they should possess, not just artistic talent. They must be able to communicate with other marketing team members, understand basic coding principles, and create an effective layout for your site.
Latest skills like Artificial intelligence are vital factors in any top websites design company. The questionnaire must include the latest trends and ideas of this fast-changing industry.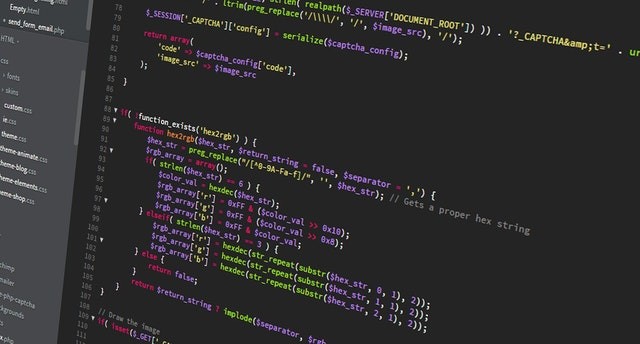 Before you search for a designer, there are ten questions (and a bonus one!) you should ask them so you can make sure they're perfect for your project. Let's jump right into what they are;
1) What type of work do you specialize in?
Your designer should be able to tell you what type of languages they can code in, as well as their strengths and weaknesses.
For example, some may lack coding skills and be more robust with design; others may only know HTML and CSS but not how to use that knowledge creatively. Some may specialize more in the SEO side of things, which isn't what you need first when you're starting your website. (Note: when you get to this point, though, it's best to hire the most qualified Sydney SEO Agency for your business if you live in Sydney, for example). It's vital to work with someone well-rounded, so they can take your project from start to finish no matter what obstacles come their way.
2) What types of websites have you worked on?
It's one thing to find someone who can do the job, but it's another thing entirely if they've done similar projects before. Even if they cannot show you any of their previous work, at least ask for references and call them up to see if the quality of their work was satisfactory for those customers as well. You also want to make sure that the designer specializes in your type of business or industry.
3) How long have you been practicing this type of work?
You don't want someone new to the job-creating your site, especially if it's essential for marketing purposes. A quality designer will have at least five years of experience with web design, but the more time they've spent learning their craft, the better.
4) Can I see some of your work?
Ask to see some of their previous projects to get an idea of the quality of their work. You want something easy to read, looks professional, and is aesthetically pleasing. It may be wise to hire someone who isn't just good at design but also understands how different elements can impact conversions.
5) Do you have any recommendations for improving my website?
The designer you choose shouldn't simply tell you what they like about your site; they should make suggestions based on your customers' needs and what search engines are looking for in terms of content. Having a lot of text won't necessarily help with SEO, nor will having only images without any written content. A good designer will understand what factors affect your website ranking and how you can fix those issues.
6) What type of support do you offer after the design is complete?
Many designers log off once they hand over a finished product. They may have support staff, but it's up to you if you want to spend extra money on someone who will be around for future needs rather than just for their expertise with designing a web page. If they don't offer any post-design services, at least ask them how long they plan on staying within that industry so that you know whether or not it's a short-term commitment from them.
7) What are your fees?
Hiring a designer can be costly because many factors determine fees. For example, you will need to consider how much time they will be spending on this project and whether or not they need to hire other professionals to get it done. You also have to consider their location in relation to yours since some designers charge by the hour because travel costs are involved in their fees. Be sure that you're clear about the costs before you get started.
8) Will you provide me with all of the source files?
When it comes to website design, different files may be provided after the project is completed; specifically, HTML, CSS, and/or images (.jpg or .png). If your designer doesn't offer all three file types after they complete your site, at least ask which ones they do provide so that you can check them out yourself if needed. Pay attention to what languages they use because it could lead to compatibility issues if certain programs cannot read their format. This information should be clearly stated in their contract, so read through it carefully before signing anything.
9) How many revisions will I get?
You want to work with someone who isn't going to nickel-and-dime you with every bit of change that needs to be made. It's good if they offer unlimited revisions since it reflects well on their customer service and willingness to ensure that you're pleased with the finished product. Just don't expect too many changes for this reason because problems can arise when there are too many corrections made to a website, resulting in delays throughout the process.
10) Will my project be assigned exclusively to one designer?
If your designer is working on multiple projects at once, it may reflect poorly on your own project since their attention could be divided between them all instead of focused on your needs. Look for a company that dedicates time and resources to each project since they tend to deliver a better final product. Your working relationship is going to be important during this process so make sure that you've covered everything beforehand before starting work on the design.
11) Bonus: How long until I can access the finished product?
Some designers are slow to respond, putting your project back because their client list is full. If this is the case, you may want to consider whether or not they're invested enough in you and your business for them to put it on the front burner again. You should be working with someone who understands how urgent these kinds of projects can be so make sure that they give it priority over anything else they have going on at the moment.
If your designer doesn't seem confident in their answers, that may be a sign that they haven't been doing this type of work for very long. They should also ask questions about your industry and target audience so they can design the layout based on what you do. Find someone who wants to learn more about your business so their design can grow with you.