The Best Server Monitoring Tools and Software in 2020
Server monitoring software helps simplify the complex process of monitoring large-scale systems. Enterprises need on-going visualization to quickly pinpoint potential complications and improve efficiency. As technology continues to evolve, IT departments must stay on top of the best server monitoring tools and practices. This brief guide to server monitoring software will provide you with a rundown of what server monitoring really does, why you should care and suggest four of the best server monitoring tools for you to use in 2020 and 2021.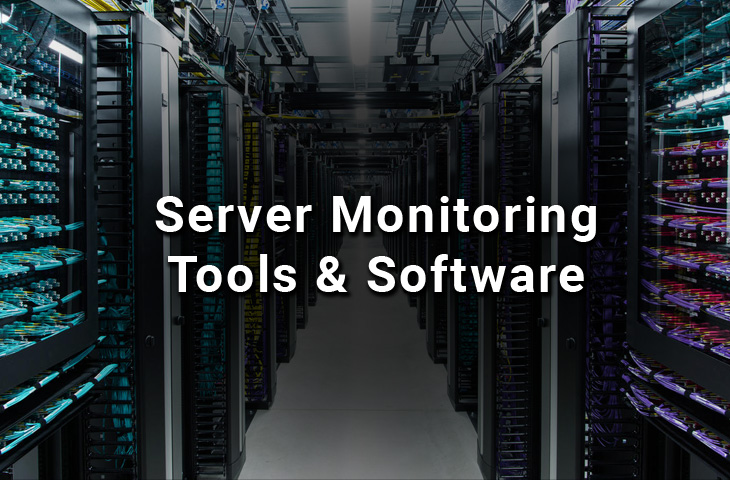 What is Server Monitoring Used For?
Servers are made up of multiple components that influence a system's performance; hosting applications requires continual optimization, and server monitoring makes that process much easier. IT experts who utilize server monitoring tools review real-time updates and data visualizations to make quick adjustments and improvements. Server monitoring tracks things like hardware usage and health, network connectivity and speed, syslog errors, memory use and more. With a server monitoring software, you can track your server's performance over time, identify trends, pinpoint issues and identify areas that need to be prioritized.
Below you will find four of the best server monitoring tools on the market today. They have been rated and reviewed by numerous tech agencies and maintain a high reputation from users. Each one boasts unique features, but all of them provide detailed, customizable server monitoring that can be easily modified to suit your needs.
SolarWinds Server and Application Monitor
SolarWinds is one of the easiest server monitoring tools with an optimized, single pane interface designed to support user friendliness. There are over 1,200 templates that allow you to quickly set up your program to start monitoring your server/cloud setup. Visualization is compact and comprehensive, giving you a quick, no-fuss view of all the most essential data. You can also easily add tools that allow for data analysis, alerts and capacity planning. It's wide range of supported applications and technologies make it one of the most dynamic and flexible all-in-one server monitoring tools on the market.
Nagios XI
Nagios is a Linux-based software that provides scalable server health monitoring. It is an enterprise-level network monitoring platform that utilizes its specialized Core 4 engine to provide constant monitoring of your company's entire infrastructure. Flexible and user-friendly, the software can easily be adjusted to suit your preferences and display your most relevant stats. One of the most beneficial aspects of Nagios XI is its multi-user compatibility allows you to safeguard information by specifying authorization levels for different users.
Spiceworks
If you're looking for free server monitoring software, Spiceworks should be at the top of your list. The monitoring aspect of Spiceworks' IT support elements includes access to individual servers, CPU usage, disk space, network and memory. Core elements are always visible from your dashboard, and it is optimal for IT preventative maintenance. Your entire IT staff can benefit from Spiceworks' server monitoring service, and it even keeps everyone updated with after-hours email alerts in the event of any critical threats or system interference.
Zabbix
Zabbix is a PHP-driven platform that uses a sleek, dark interface to project your system's data overview. You can track individual system performance as well as networks, cloud servers, applications and services. The server monitoring software prides itself on offering highly scalable, easy-to-integrate solutions for enterprises. In addition to its platform, Zabbix also offers optional, paid technical support and professional certification programs that range from user to expert.