Best Wireframe Tools for Designers in 2022
Wireframes aid in the creation of an effective user experience and performance while developing a website or app for your company. This is due to the fact that developing wireframes is an excellent technique to design the organisation and usability of your digital products.
Although wireframing can take a lot of time, wireframe tools can help web design agencies by providing features that expedite the design process.
To assist you in selecting the best alternative for your projects, this post will discuss the top wireframing tools. We'll also go through the essential characteristics you have to consider while choosing the best wireframing software.
Adobe XD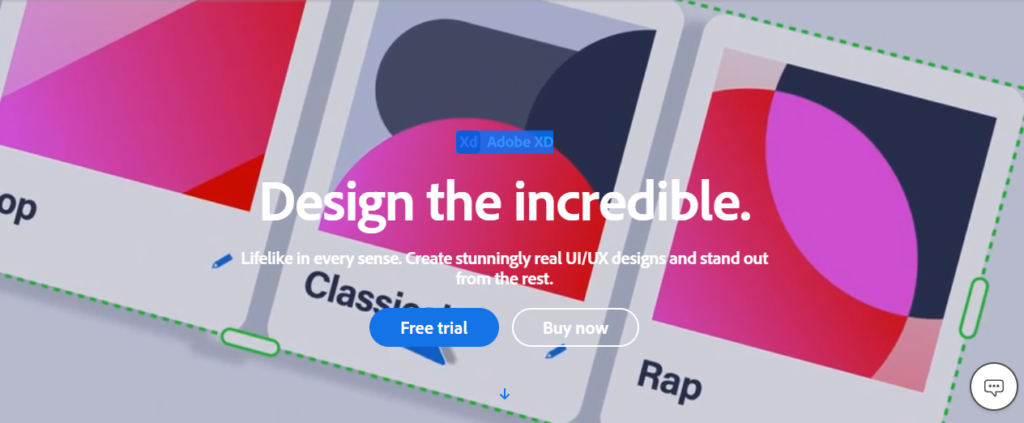 Adobe XD is a vector-based design tool that can be used by anybody who wants to develop user interfaces that are intuitive as well as interactive wireframes. It comes pre-loaded with a number of user interface components that designers may use to draught wireframes or prototypes of user interfaces, which can subsequently be evaluated on a variety of devices.
Figma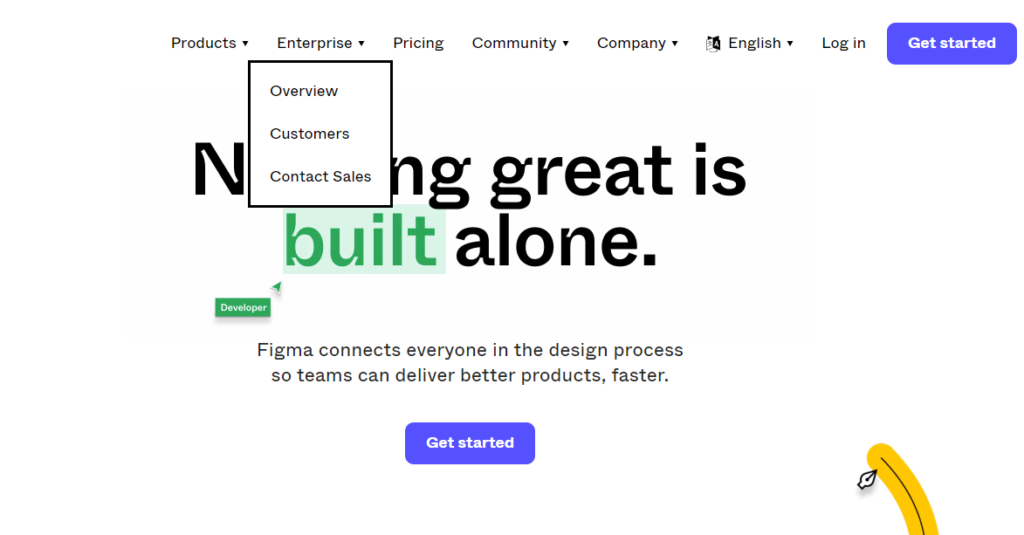 When compared to other cloud-based programmes, such as Sketch and XD, Figma stands out as a formidable option. And the greatest thing is that it doesn't skimp on the functionality for free users, so you can use it whether you're an individual designer or part of a larger team. To create a wireframe, you may use one of several free programmes available today. But although Figma is a fantastic alternative for individuals on a tighter budget, it's also a superb pick if your team requires a streamlined solution for the whole creative process. FigJam is an online whiteboard that coexists with Figma and may be used to sketch out ideas and plan out user flows.
UXPin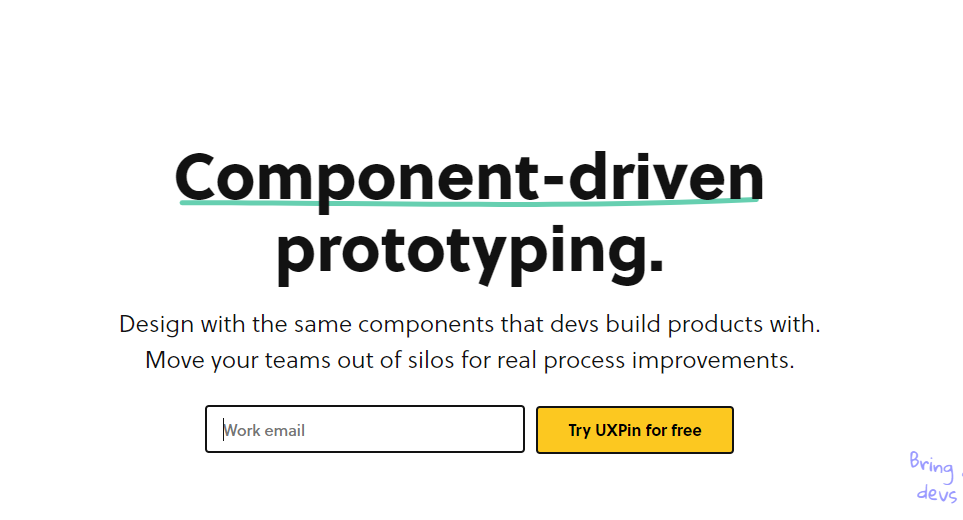 UXPin is an efficient means of creating prototypes and wireframes. It allows you to build maps with a collection of UI components that can be combined to form UX patterns, test your wireframes and collect feedback from subjects, and interact in real time with your team. To help you more realistically replicate the user experience while you construct your interface, UXPin provides you with a number of interactive components. The basic plan allows for an infinite number of prototypes and viewers, while the higher tiers unlock increasingly sophisticated tools like if/else statements, variables, and entire design systems (style guidelines for your whole team).
Axure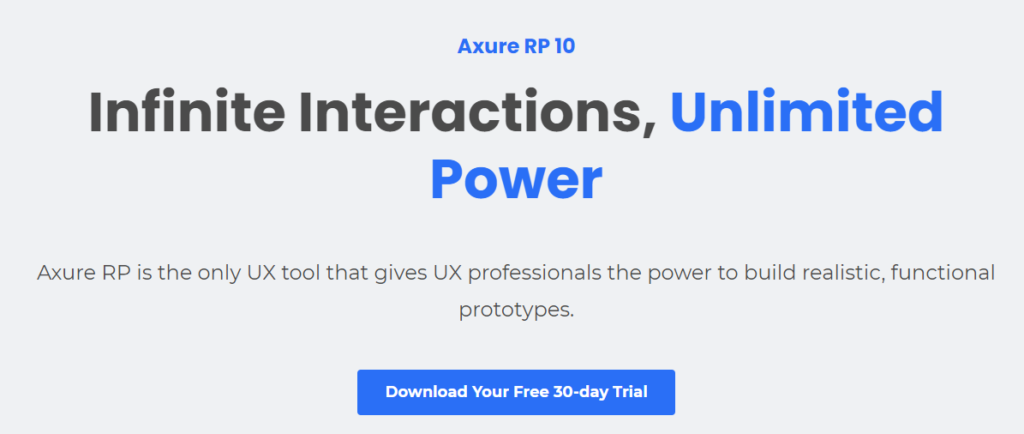 You may make high-fidelity wireframes with additional capabilities using Axure RP(opens in new tab), a specialised wireframe tool. Create shareable app and website mockups in HTML, then test them out on your mobile device with the integrated preview feature. Symbol override, a developer examine mode, animation effects, cloud storage and sharing, CSS exporting, and documentation are just some of the features that make this tool so useful to companies like Microsoft, Amazon, and the BBC. For seasoned UX designers who are ready to hand over their work to developers, this is a fantastic option.
Balsamiq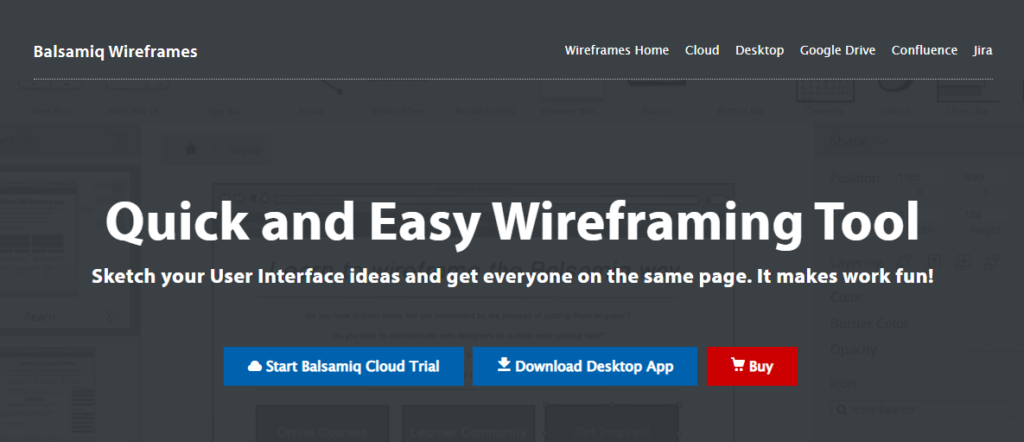 Balsamiq Wireframes is a Flash-based wireframing programme with a large collection of UI components and templates that makes wireframing a snap, and it's only one of many products by Balsamiq Studios. Designers may draw fantastic ideas from the extensive Balsamiq Wireframe collection, which can be used to create wireframes for both desktop and mobile devices. It's simple to pick up and use, yet it contains a wide variety of features. Most designers describe the process as little more than selecting pieces from a menu and dragging them to the canvas in the desired configuration.
Sketch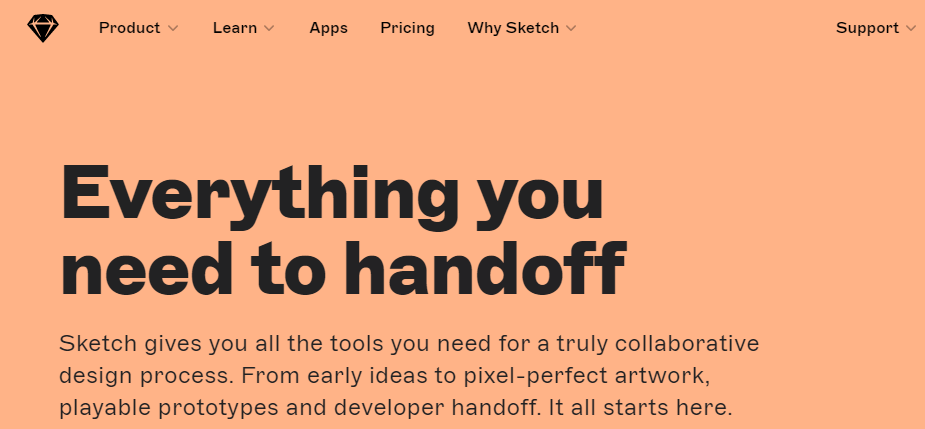 Sketch has been the go-to application for Mac users looking for a strong, yet lightweight, vector design tool since it was first released in 2010. Wireframing, modern user interface and icon vector design (on a pixel-based canvas, no less), and even some interaction design may all be accomplished with just this one tool. Its UI is much less complicated and more user-friendly than that of rival vector drawing programmes like Affinity Designer and Adobe Illustrator. Sketch's ease of use allows for the rapid production of wireframes using the program's artboards and vector design shapes.
Wireframe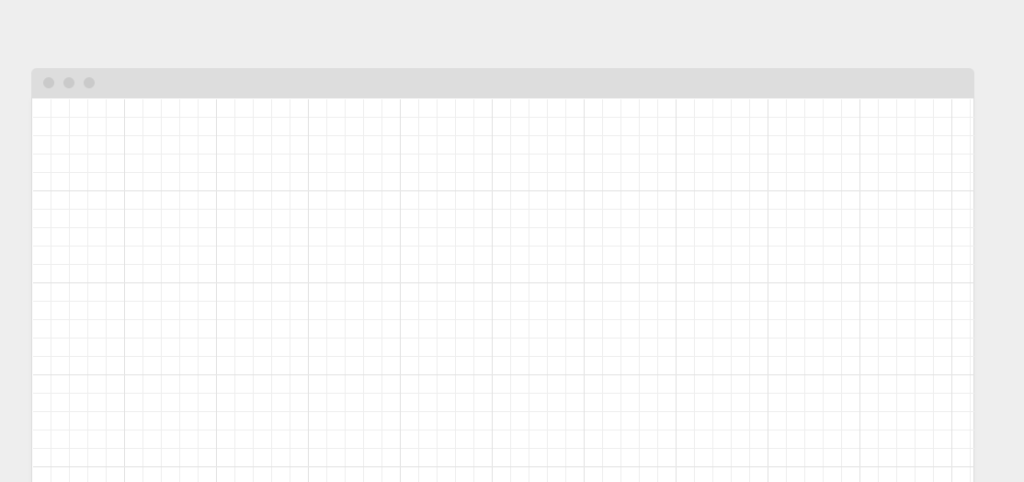 Wireframe.cc offers a user interface that is both extremely basic and very easy to understand and operate. In fact, it comes about as near as one can go to a prototype created using paper and pen. Premium versions offer more capabilities and range in price from $16 to $99 per month. However, it is a helpful resource for cash-strapped teams to get started on designs before upgrading to a commercial tool. The free version is probably too rudimentary for long-term usage, but it is still a nice resource.
Indesign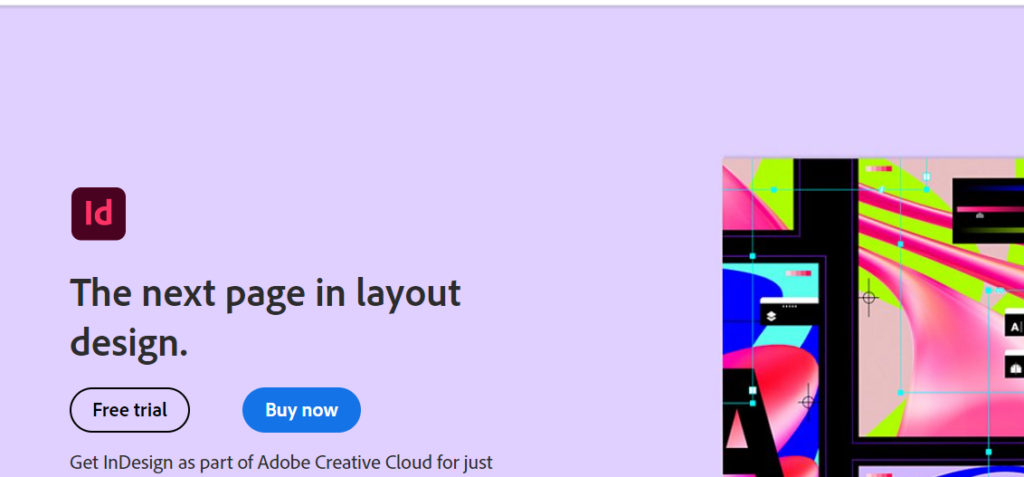 We've discovered that Adobe InDesign, like Photoshop, is perfectly capable of generating wireframes despite not being made for that purpose. InDesign, while still the most popular desktop publishing programme, has expanded beyond print design. Quickly add animations, videos, and object states to PDF documents. Although the digital features of InDesign are most often employed in the production of digital books, brochures, and magazines, they are also perfectly enough for the development of wireframes and mockups. The programme lets you compile sets of UI images for reuse by including a page element library creator.
Conclusion
Thus, you now have access to our recommended set of nine free wireframing tools. Every piece of software has its own set of tools to help you make polished wireframes in record time. Although each wireframing tool has its drawbacks, the best one for you or your team will rely on your specific requirements.