Strategies to Get More Website Traffic from Instagram
Social media can drive traffic to your site like nothing else, especially Instagram. Still, marketers struggle to maximize clicks from IG – what's the secret?
There may not be a one-size-fits-all answer, but listen up: these business pros have plenty of practical advice to boost traffic from Instagram.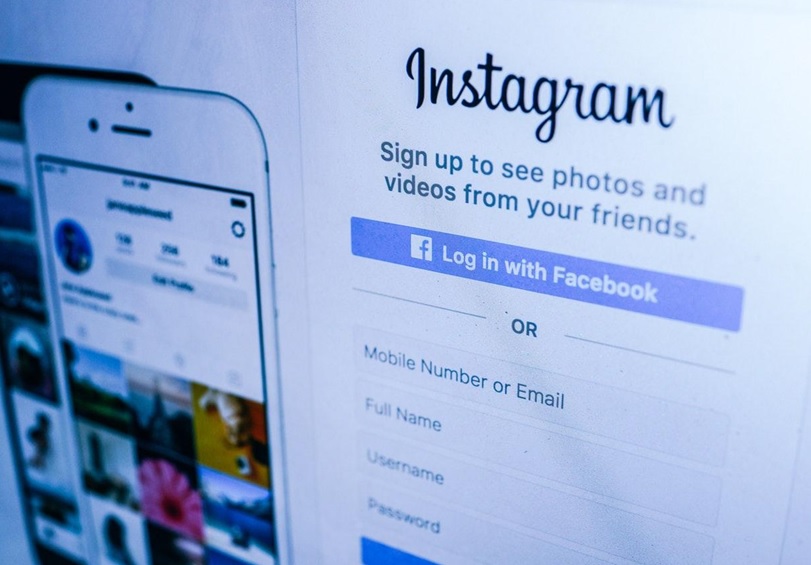 Here are five steps to follow.
Step 1 – Understand the Platform
"Your Instagram page is an important source of organic branding and fan engagement, and there are various tactics and tools your business can use to divert those organic views and interactions into website traffic and direct sales. For instance, the Instagram shopping feature enables you to turn your company's feed into a digital storefront simply by tagging products and creating shoppable posts." – Liz Tomic, CGO at Flying Embers
"Successful SEO is not about tricking Google, Instagram, or any other platform. It's about partnering with them to provide the best search results for users." – Phil Frost, Founder and Chief Operations Officer at Main Street ROI
"Be more targeted. It's not about getting the max amount of traffic 24/7. It's about getting the targeted and relevant traffic that will end up in more sales and happy customers." – Adam Audette, Chief Knowledge Officer at RKG
Step 2 – Optimize Your Profile
"Include your website link in your Instagram bio that redirects users to a landing page with a matching look and feel. Use a shortened Bitly link or an easy-to-remember vanity URL to track the click-through rate. This will give you insight into what content is popular with your audience and so you can create a content strategy based on that information." – Haim Medine, Creative Director and Co-Founder of Mark Henry Jewelry
"If you have more than 10,000 followers and a business account on Instagram, you can add the swipe up feature to your Instagram Stories. This allows you to direct traffic to a link directly from your Story. Add a fun call-to-action on your Stories to entice viewers to follow the link to your website." – Benjamin Smith, Founder of Disco
"Place a call to action on the Instagram photo that directs users to click on the link in your bio. Use this method for contests and sweepstakes as a way to get followers to your website so they can enter for their chance to win." – Dr. Robert Applebaum, Owner of Applebaum MD
Step 3 – Perfect Each Post
"Post engagement is an important part of Instagram marketing. To increase engagement, post as frequently as possible. In fact, it's best to post at least once a day in order for your brand to stay relevant." – Dr. Anthony Puopolo, Chief Medical Officer of REX MD
"One of the most effective ways to get more website traffic from Instagram is by strategically using product tags. Whether it is a new post or a BTS story video, Instagram allows professional and brand accounts to tag products directly. Doing so will create an immediate call to action, while also minimizing the number of steps it takes to purchase your product(s)." – David Wolfe, Founder of Oliver's Apparel
"An easy way to get more traffic from Instagram to your website is to include a URL in your posts. You can add it to the bottom of each photo and video to help direct traffic every time you post something. This is especially important for your video posts because they tend to drive more traffic than images." – Courtney Buhler, CEO and Founder of Sugarlash PRO
Step 4 – Contact and Communication
"To get more traffic from Instagram, know where to add clickable links. You can send links in DMs and through Instagram stories. You can also place a link to your site in your Instagram bio. This gives your website more visibility." – Tim Mitchum, Founder WINPRO
"As a business, you can set up your DMs to auto-reply to potential customers. You can also auto-respond to comments on your posts. This cuts out a lot of the time that would be spent crafting manual replies especially to frequently asked questions." – Vincent Bradley, CEO of Proper Wild
"Apps like MobileMonkey can automate the process of responding to DMs and comments through a chatbot dialogue. You can use Instagram stories to reach out to your followers through mentions and comments. Create a link to your latest promotion to drive more traffic to your site." – Jordan Smyth, CEO of Gleamin
Step 5 – Experiment with Tech Tactics
"Consider investing in Instagram ads, which target the appropriate audience based on their interests. Use clickable links to give your followers the opportunity to learn more about the campaign. Instagram ads reach a wider audience, increasing brand awareness, and figures out conversions." – Chris Vaughn, CEO of Emjay
"An easy and effective way to acquire more traffic from Instagram is by creating sponsored posts. Specifically, by focusing on posts that did well and overperformed via both impressions and likes, sponsored posts will allow you to further define your demographics and add a 'Visit Website' or 'Shop Now' call to action." – Jameson Rodgers, Co-Founder of CBDfx
Instagram is constantly evolving and changing with the times, just like your business. Remember these tips as you craft campaigns for IG and other social media platforms. Stay ahead of the game and traffic will follow!