10 Shopify Theme Mistakes to Avoid
Shopify is a powerful platform that makes eCommerce a breeze. Simply install a Shopify theme, make some customizations, and you can start earning cash for your products. While Shopify and it?s users like to boast how easy to it is to use the platform, how simple is it really?
Like any website, it?s possible to make mistakes along the way that will scare away customers. Since you?re trying to convert visitors into buyers, you can?t afford to do anything wrong when it comes to the design and layout of your website.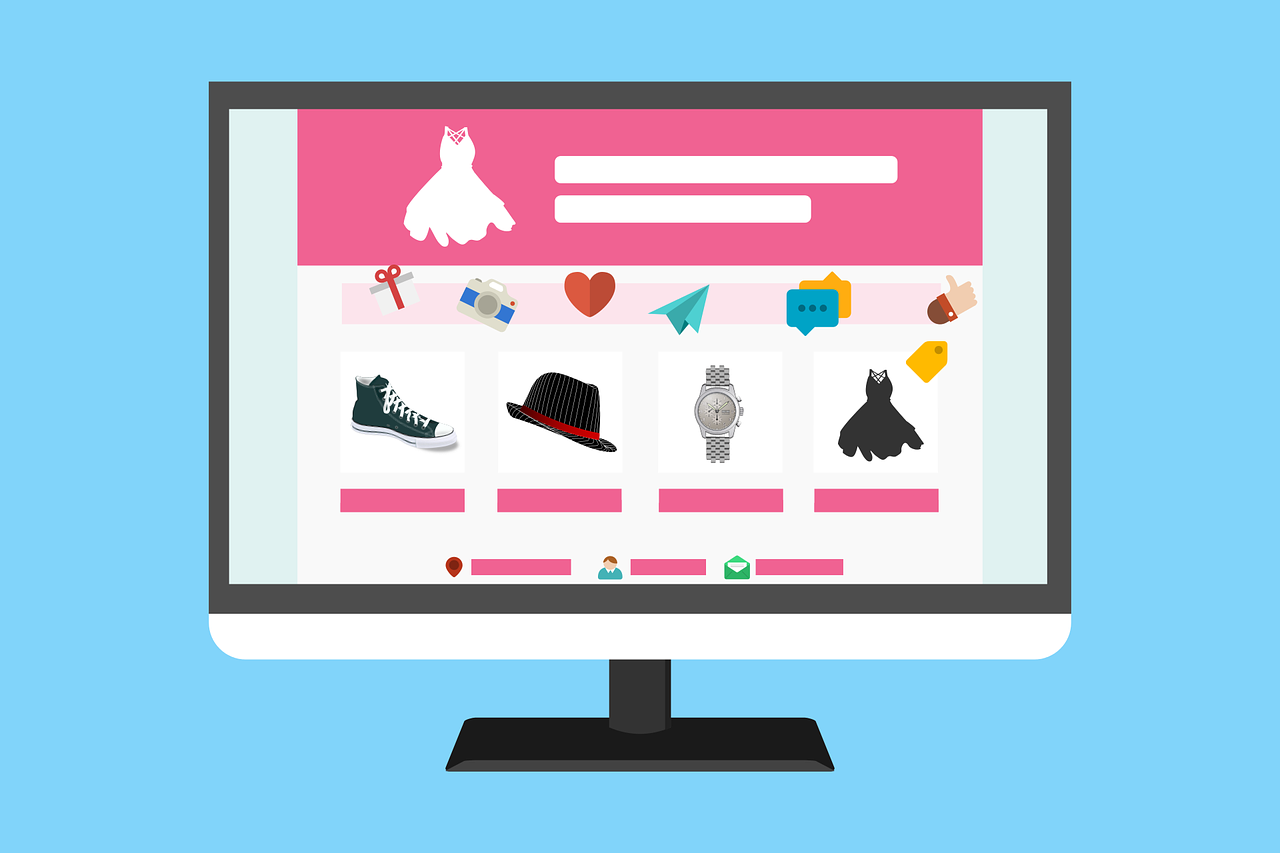 Are you making any of the most common Shopify theme mistakes? Check below to make sure your website is ready to make a positive impact on your customers.
1. Blank Metadata
Metadata might not be something you?re familiar with if you?re new to websites, especially if you?re new to Shopify. Unlike other web builders, it?s not as easy to understand the ins and outs of SEO and search engine results. Your metadata is the information that appears at the top of the page in the browser bar and what will be shown in search engine results.
When you leave it blank, you?re missing out on an important element of SEO. By default, search engines will use the first text on your page and the page URL as your metadata. Do yourself a favor and fill this out yourself for all of your pages and your homepage. You can make these changes by going to Online Store > Preferences.
2. Broken Newsletter Forms
Having a newsletter or opt-in signup form is an effective way to collect leads for future sales. However, when done improperly it simply reeks of poor professionalism. Since you need to build trust as an eCommerce business, this is a big no-no.
Make sure your form is set up properly with your email provider. You can find integrations under the Shopify apps. Most email list management providers like Mailchimp have their own integrations, but always make sure to test the form before launch.
3. Images Too Large
If your website images aren?t optimized for the web, they?re going to slow down your website. Slow websites are underperforming websites, and you don?t have time to make your visitors wait for your Shopify page to load properly.
While Shopify already is great at managing your theme to make sure all elements load quickly, you?ll still want to pay attention to your image sizes. Using an online application like TinyPng is a great way to compress your images for the web.
4. Poor Mobile Integration
We live in a mobile world. In 2018, smartphone shopping dominated 63% of all eCommerce sales. That?s a stat worth paying attention to when designing your Shopify theme. If your theme doesn?t display properly on mobile, it?s not a good choice for this day and age.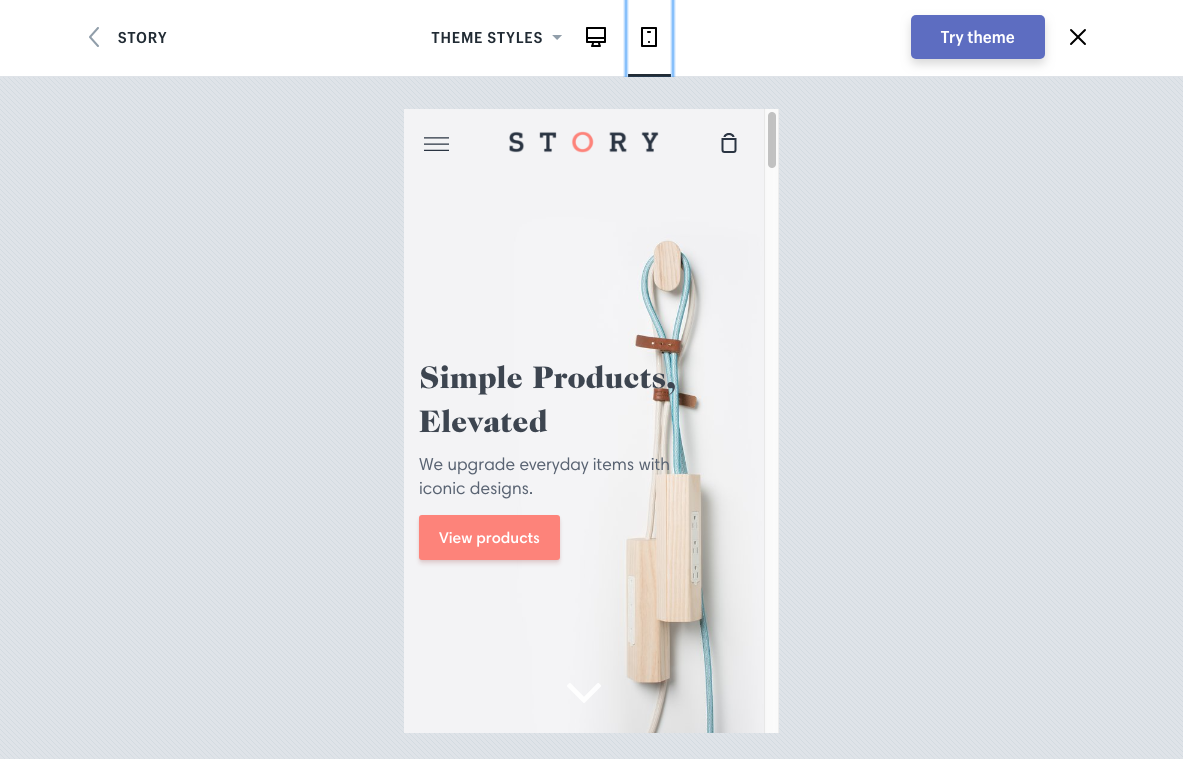 We truly live in a mobile-first age, so it?s time to make the switch if you haven?t already.
5. No Logo or Branding
Branding is a key part of marketing your business. If you don?t have a logo or any signs of branding on your Shopify theme, how do you stand out from the crowd? Similarly, a lack of branding is a sign of low-quality stores, and it can easily scare users away from making a sale.
Pay attention to the quality of your logo. This isn?t the place to be cheap or to DIY the project if you?ve never attempted anything similar before. Your logo and branding are the first impression for your business, so make sure they?re strong and speak to your audience.
6. Sample Theme
Are you using one of the free Shopify themes? While there?s nothing inherently wrong with this, it might not be sending the right message. Shoppers are savvier than ever, and they can spot a sample or freebie theme from a mile away.
If you do use a sample or free theme, make sure it?s fully customized to your unique branding. Really make it yours. Don?t just leave it as-is and expect your website to compete with other big-name eCommerce businesses. Look for inexpensive themes at shopthemedetector.com for some inspiration.
7. No Reviews
Social proof matters. People want to buy from places where they see other people making purchases. If you don?t have social proof in the form of reviews, you can?t expect people to make a purchase. It?s easy to integrate reviews on Shopify, but it?s up to you to make sure customers actually take the time to review your products.
Encourage past customers to leave a review using email campaigns and incentives. For instance, offering 20% off your next order in exchange for a review is a great strategy. Just be sure you never fake social proof! Your company reputation is worth more than that risk.
8. Limited Payment Options
People like to have options, especially when it comes to payments. Since Amazon Prime introduced one-click ordering, there?s been a massive push towards quick checkout in the online space. If your users have to jump through too many hoops to finish the sale, they?re more likely to just abandon their cart altogether.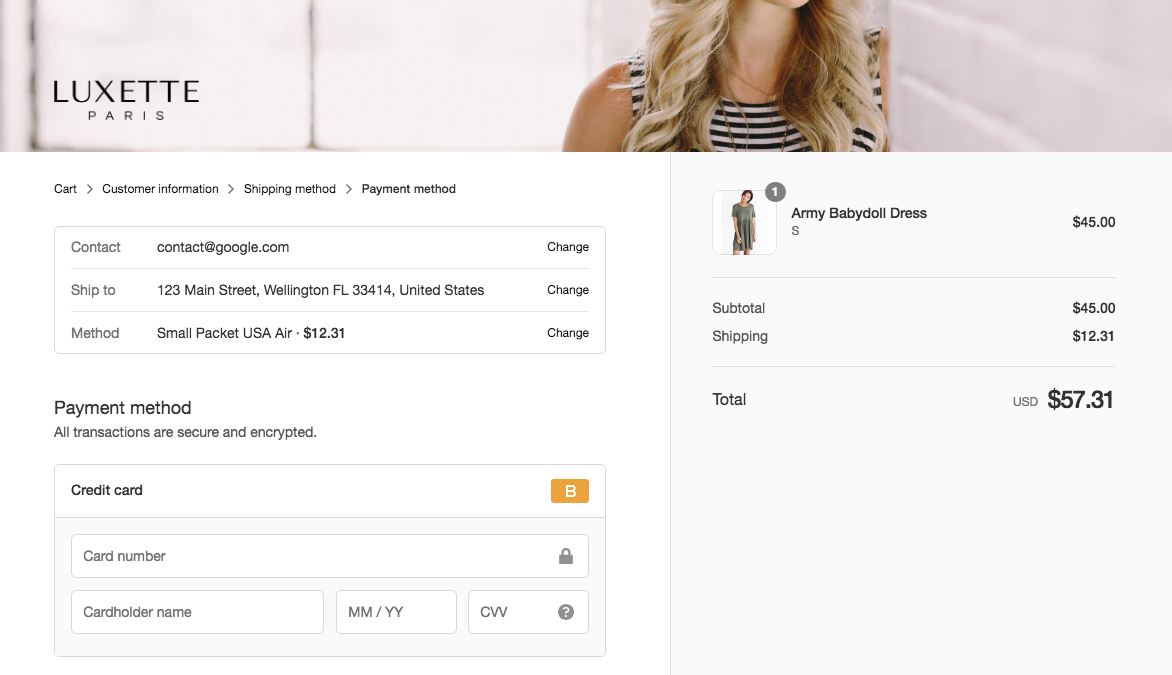 Make the most of Shopify?s many payment methods. At the very least, you should accept both credit cards and PayPal as a way to pay. You can also set up Apple Pay, Amazon Checkout, and much more. While Shopify does take a percentage, this can easily be added into your pricing strategy. You can check Shopify pricing plans for your next affordable purchase.
9. Ignoring Your About Page
Your about page is your story. It?s your ?why,? and it?s how your customers can get to know you as a business owner as well as your mission with your business. A lot of new online sellers fail to understand the importance of the about page and either skim through it or, worse, leave it blank altogether.
Take the time to really talk to your audience about who you are, your company mission, and your products. However, don?t go too overboard. Nobody will read through a novel about your life. Consider focusing on what makes your business different from competitors.
10. Overlooking Security
Last but not least, don?t forget about security. Your customers? security matters online. You don?t want to end up as another statistic about a hacked website. Don?t make the mistake of assuming that because your company is small, it won?t be the victim of an attack. In reality, a startling 43% of all cyber attacks target small businesses like yours.
Your first step should be to encrypt your Shopify store with an SSL encryption if it isn?t already. In addition, add another layer of security with two-step authentication. Finally, make sure your Shopify and app software is regularly updated to avoid any weak spots on the platform.
Conclusion
Shopify is an excellent platform for both new and experienced online sellers. It?s easy to use and comes with a variety of free and paid themes to choose from. Just make sure you aren?t making any of these mistakes above.
It?s not as simple as just publishing your website and waiting for the sales to flood in. You have to put in the work to make your website a success, and all that starts with the right theme design. How does your Shopify theme stack up?